Let's Glamp Retro
Near Llandysul
And now for something completely different … !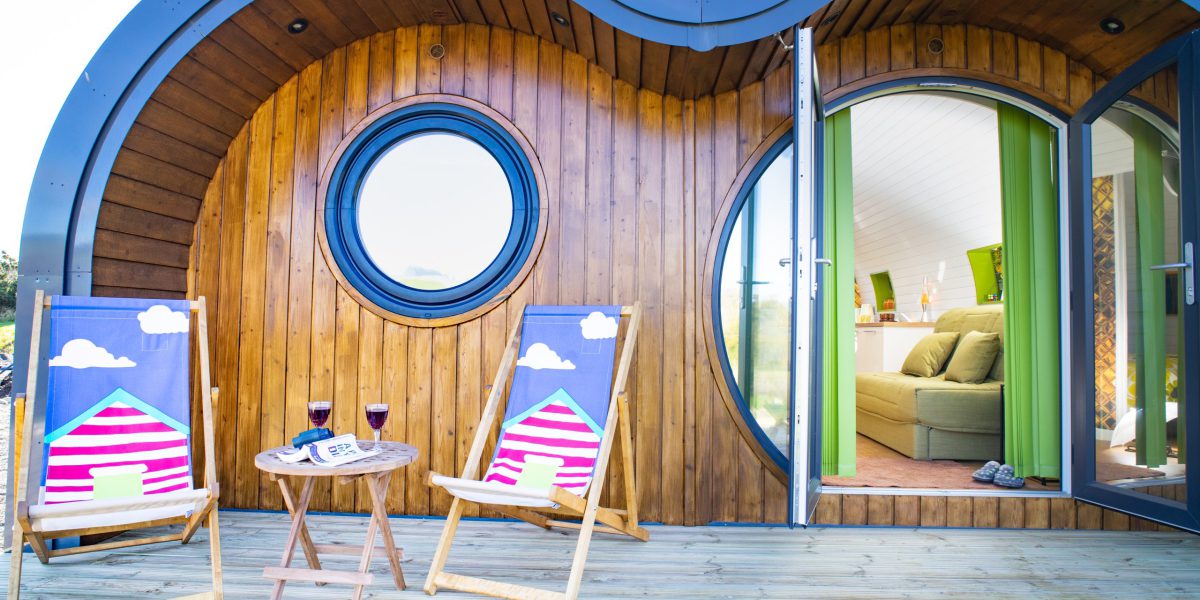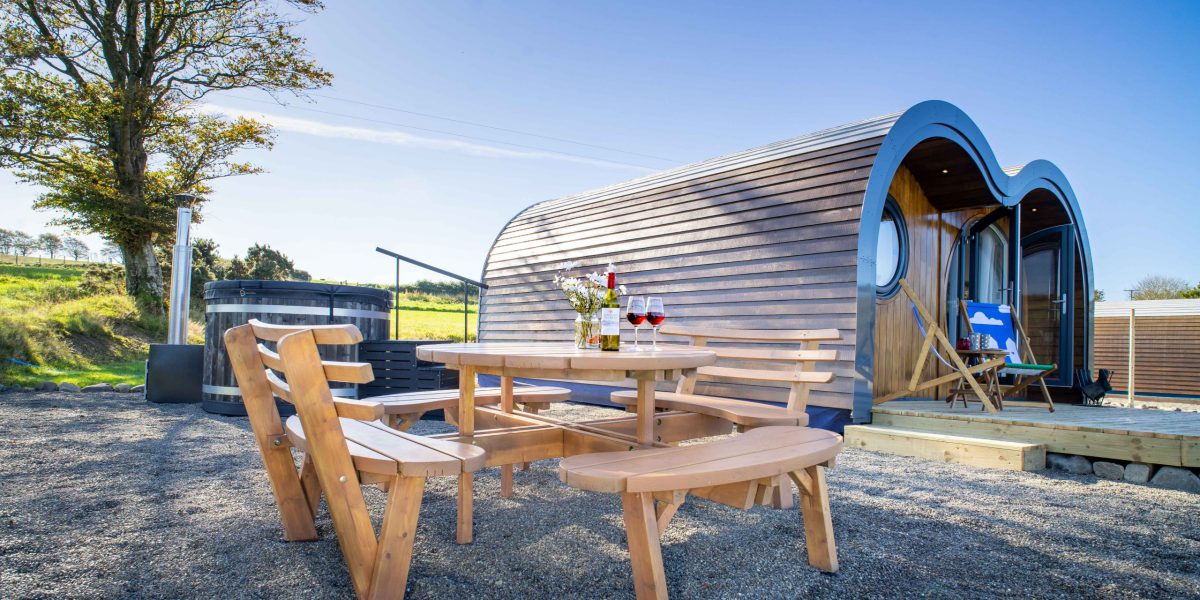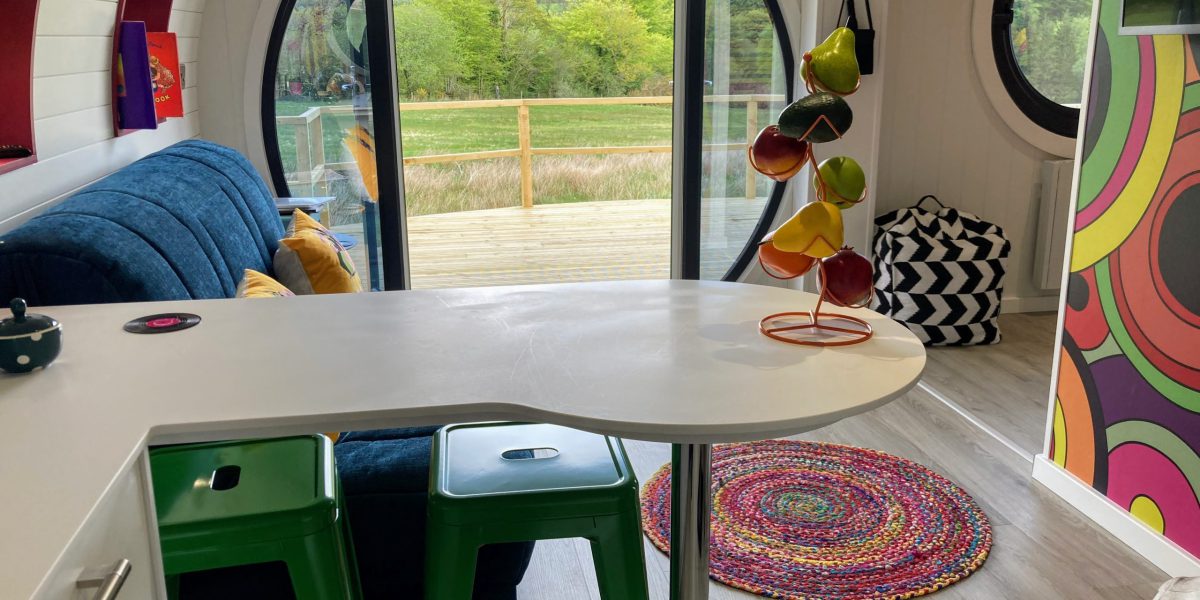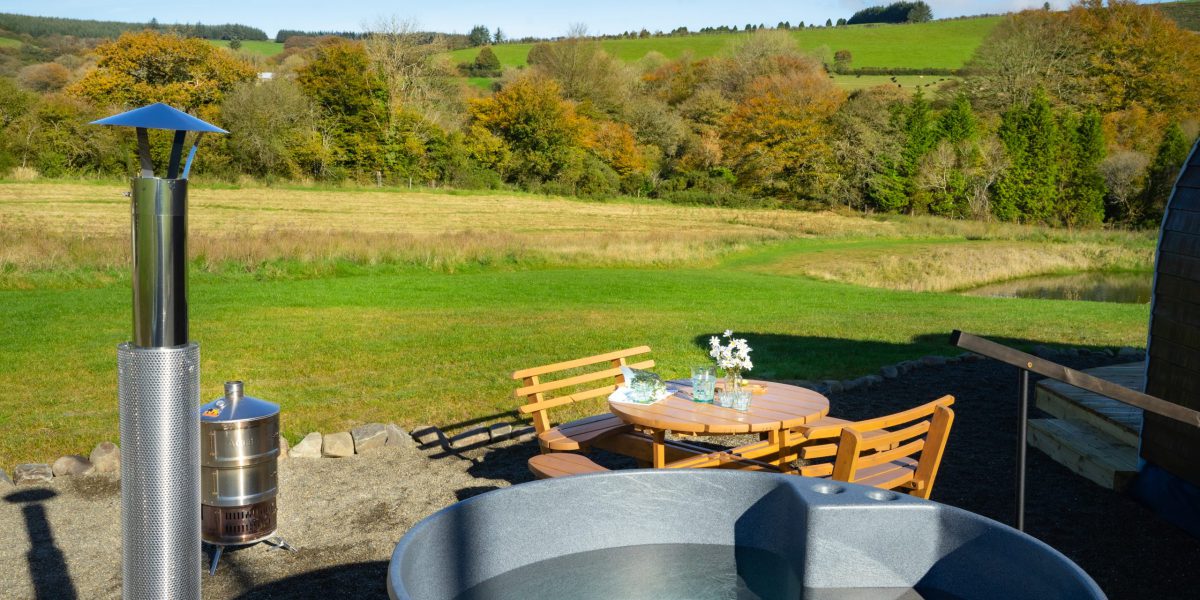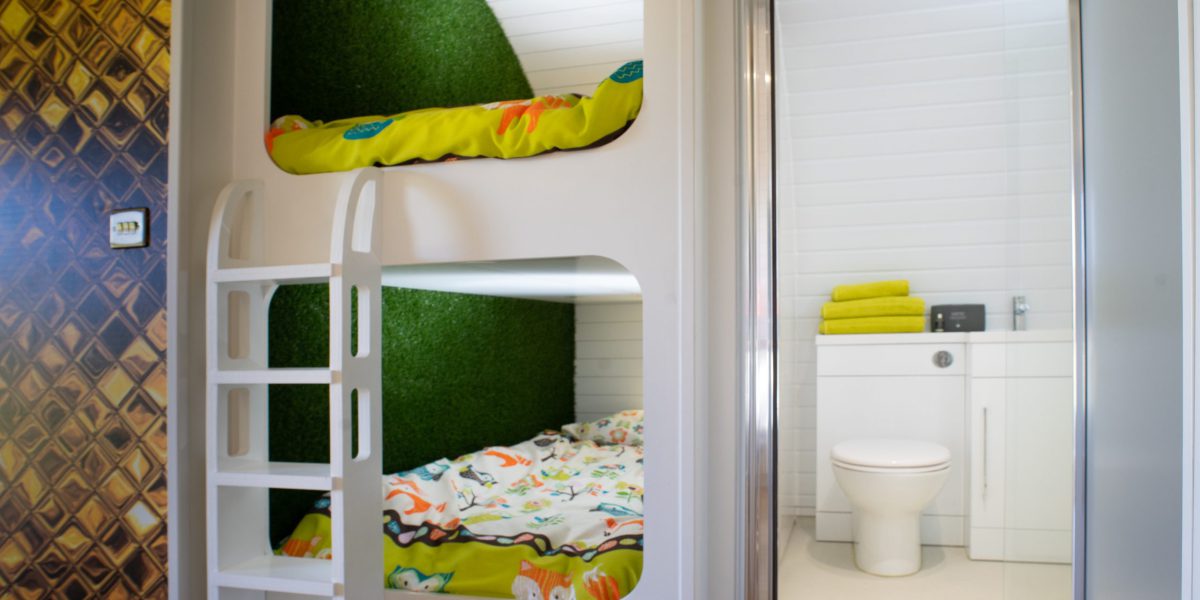 Book short break
from £367
Hot Tub or Sauna
And now for something completely different … ! After almost forty years of seeking out Welsh hospitality gems we must admit it is getting harder to surprise us. Not this time. Effervescent hosts, Mark and Dawn, who clearly love a challenge, have carefully developed plans for a luxury glamping site with a cheerful twist.
A place where multi-generational families, and groups could immerse themselves in a curated countryside idyll, without having to share accommodation. Two years of hard graft and they have created something unique here. We are always excited to see newcomers to the sector bringing fresh ideas, shaking up the norms without constraints of 'experience', and Mark and Dawn's personalities shine through at every turn. Generous in their warm welcome and meticulous attention to detail, not to mention their love of music.
There are three well-spaced around the new lake, remarkably spacious and thoughtfully screened lodgepods, each discreetly themed around an era of the music industry. Together, they sleep sixteen guests in total, and there is nothing retro about the standard of the fit out. They come with all mod cons, proper bathrooms, and a well-equipped kitchenette, but since you are glamping, outdoor dining might be more your thing, and the new Aquaforno cooking systems make cooking up an alfresco storm a breeze. Inside they are bright, tactile, each with a cool interior inspired by a decade of popular music. The Beatles pod is 60's themed, complete with LP's and a record deck, the Queen inspired 70's pod has a cassette library and the Madonna pod sees the progression to CDs in the 80's. The site is genuinely dog friendly, with a fenced paddock for training and exercising that extra member of the family.
After a day out exploring the indie shops and cafés of gorgeous Aberaeron, spotting bottlenose dolphins off the coast at New Quay, building an epic sandcastle or catching a fishy BBQ supper, fire up the hot tub, relax with a glass of something and soak up the peace and quiet, and connect with nature.
Special features
Luxury glamping site with a cheerful twist
Welcoming hosts with meticulous attention to details, not to mention their love of music
Relax with a glass of something and soak up the peace and quiet from the hot tub

Wales now has some of the most luxurious and stylish self-catering properties on the planet. And we're pleased to report that the 'people factor'  - that all-important element of hospitality that plays such as part in Rarebits Collection 's continuing success - is also present in Hideaway Rarebits, with owners going that extra mile to look after their guests. It's self-catering that caters for all tastes.
View this collection