Y Talbot
Tregaron
A country inn that's both rustic and refined, exuding quality, authenticity and warmth, with good, reasonably priced food from a top chef.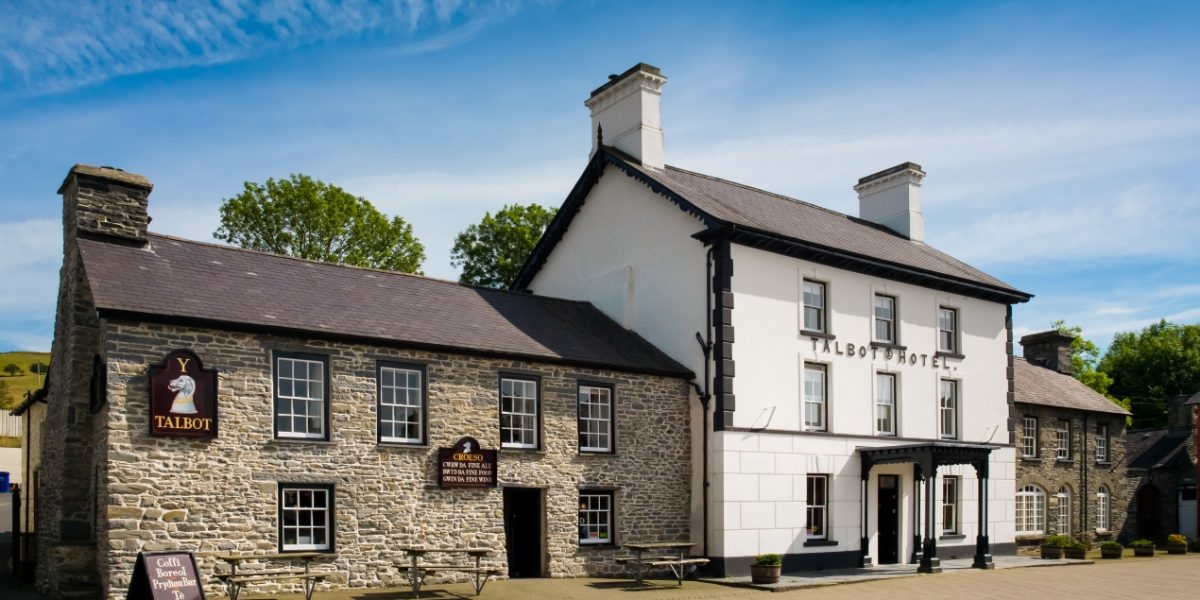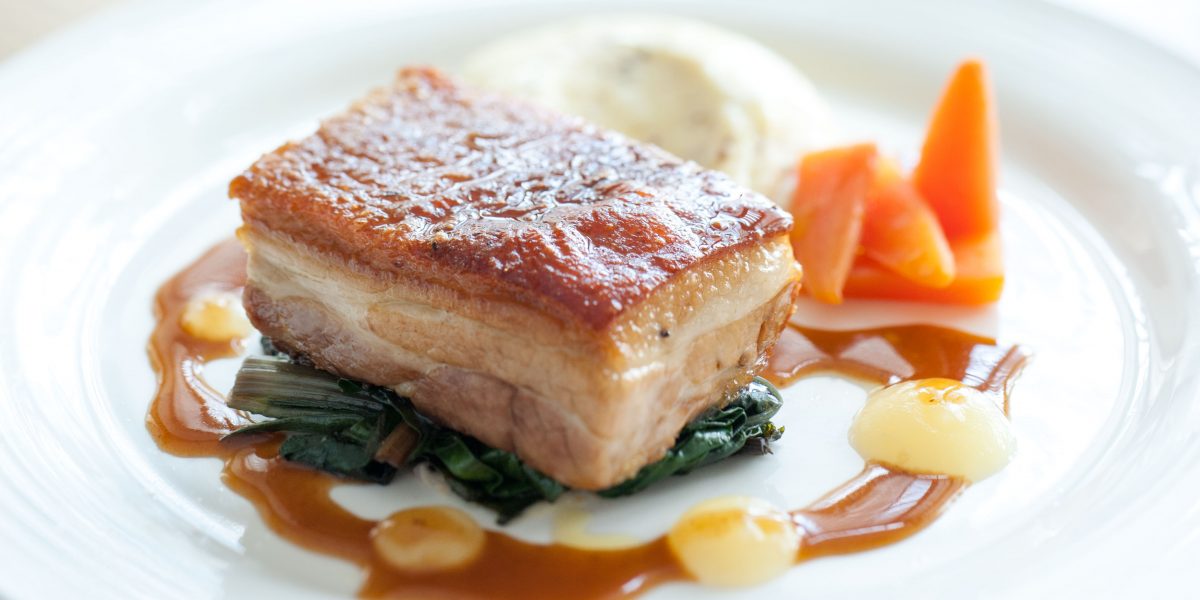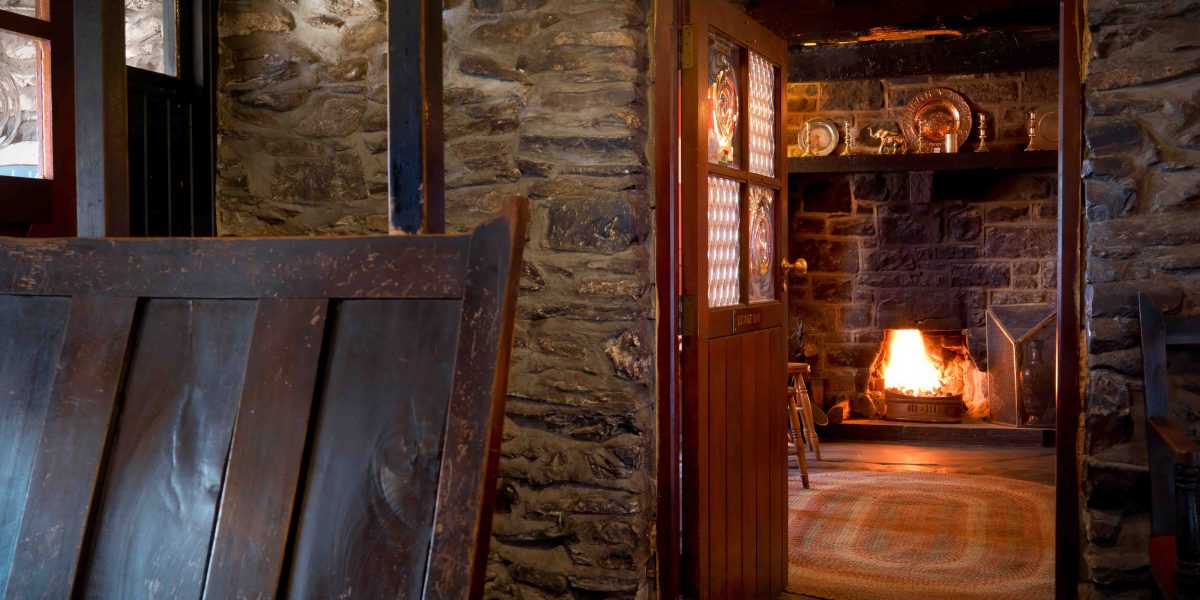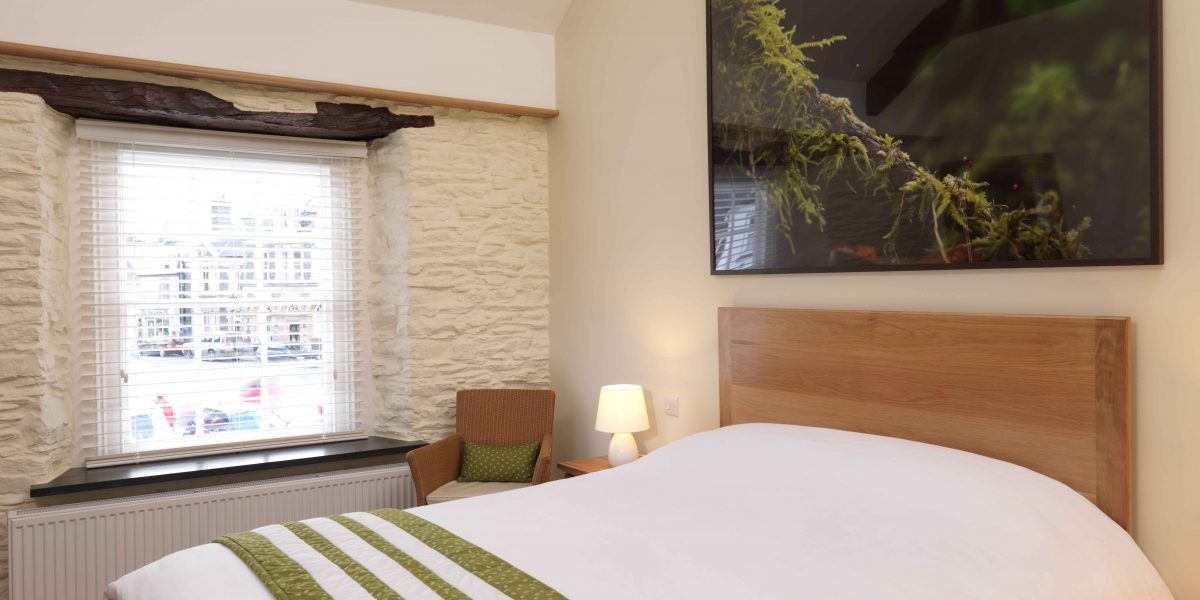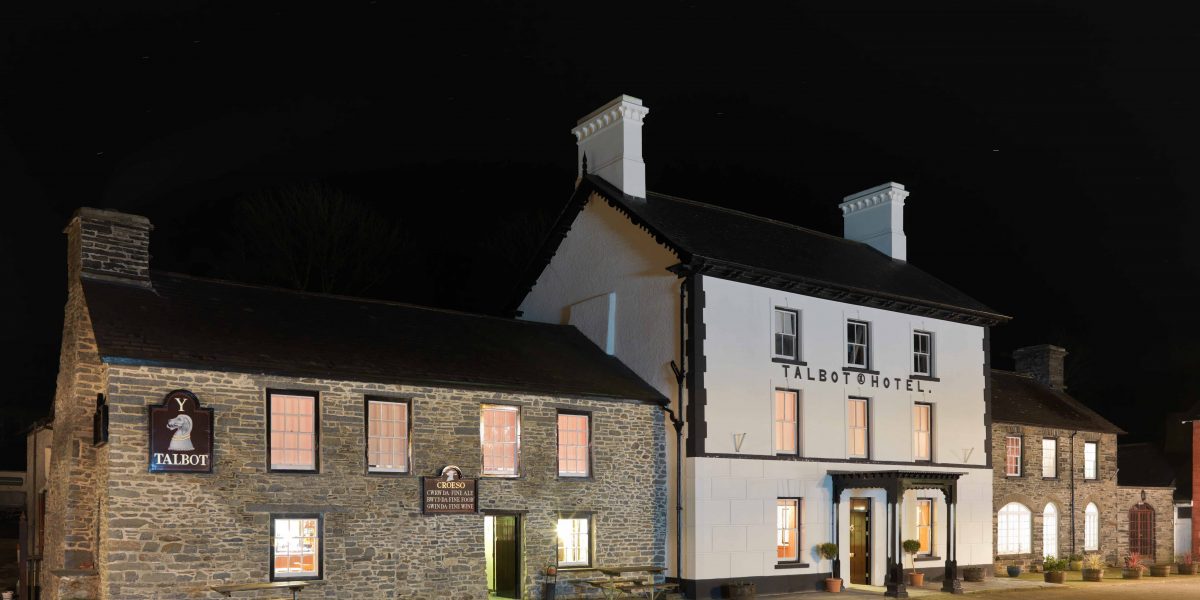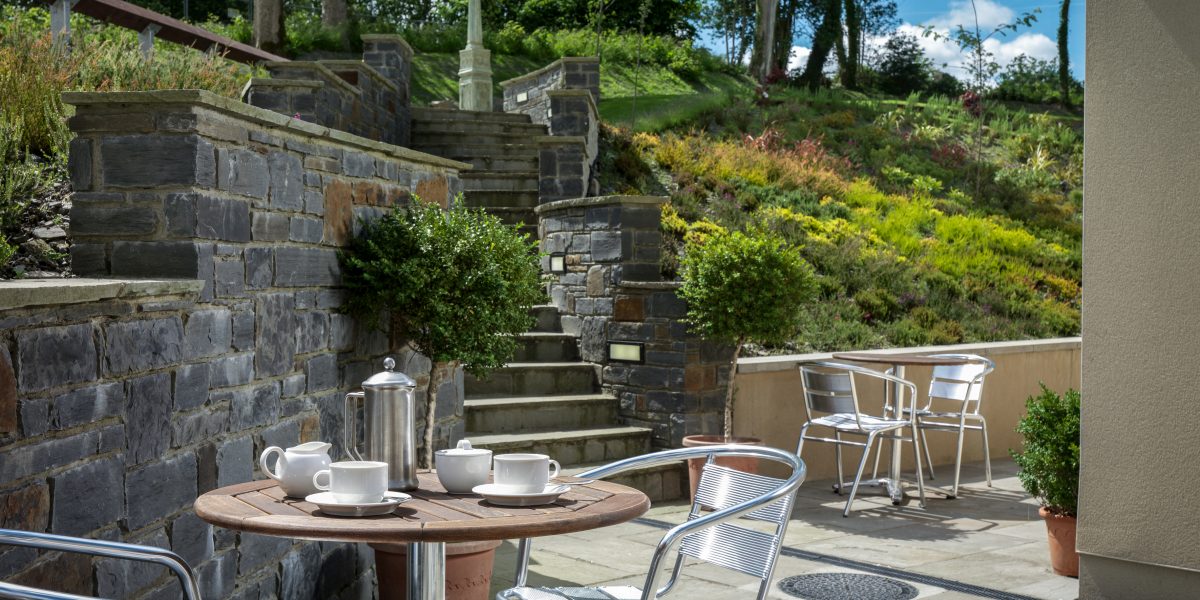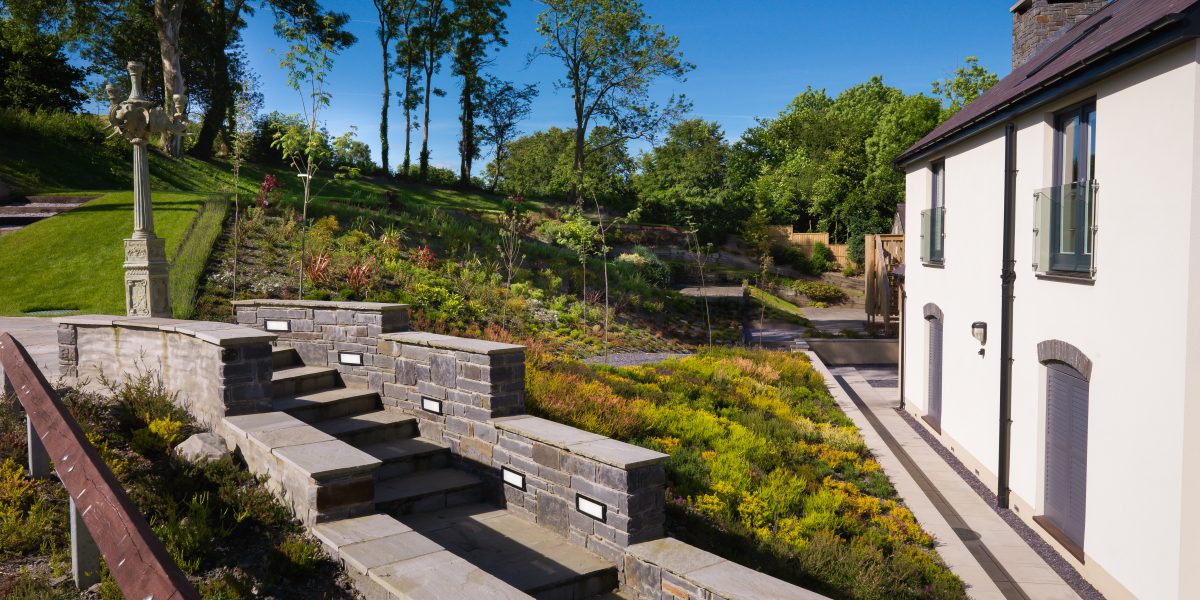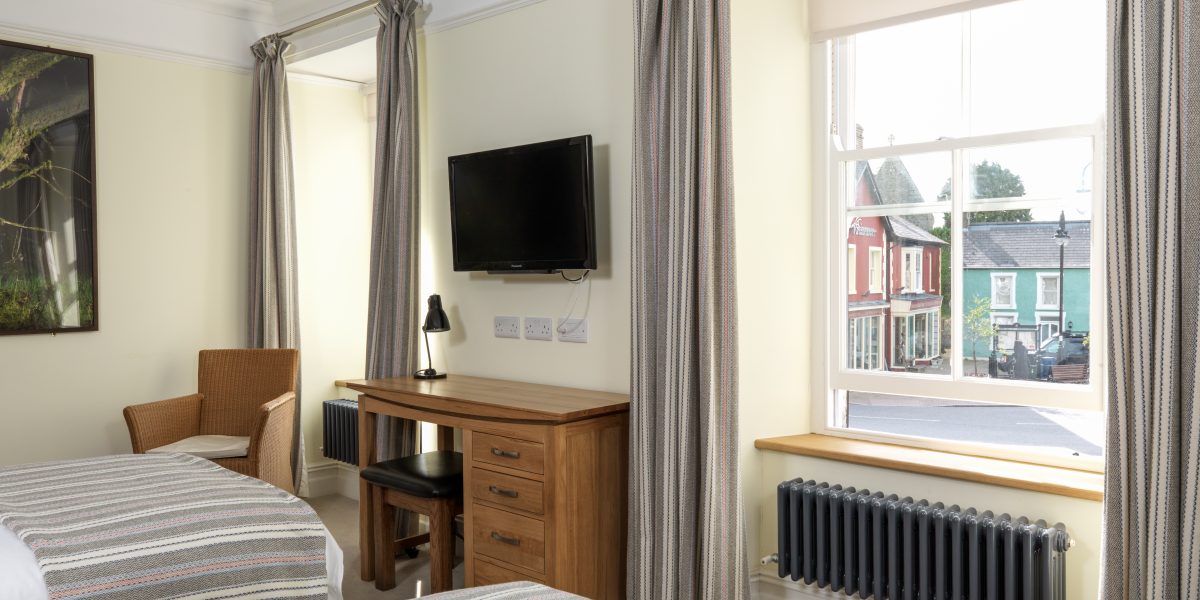 Book today
from £135 for 2
Restaurant
Meeting Room
Accessible Rooms
Know the comfortable feeling you get when you slip on a well-cut suit of fine worsted from a classy traditional tailor? We'll, it's the same as being in Y Talbot. There's nothing remotely flashy or faddy about this cosy country inn, set in the heart of rural, Welsh-speaking Wales. Having said that, there's nothing old-fashioned or fuddy-duddy about the place either.
The bedrooms, a picture of refined simplicity, are finished in neutral tones that accentuate the vibrant colours of the bed throws and arresting art and photography on the walls.  In the generous bathrooms – very modern but minus any hint of sharp-edged minimalism – there are torrents of piping hot water in which to languish after a day in the mountains. And when you've fully relaxed you still have the best bit of the Talbot experience to look forward to: the traditional downstairs bar and restaurant. A little context here: centuries-old Y Talbot has never been an ordinary kind of place.
Drovers would congregate in the bar before setting off with their animals across the remote Abergwesyn Pass to market. Famous 19th-century traveller and writer George Borrow said that he 'experienced very good entertainment… an excellent supper and a very comfortable bed here.' Thanks to hosts Dafydd & Tracy Watkin, Y Talbot is back on song and delivering what Borrow liked, but for 21st-century travellers. Wisely, the inn's massive makeover hasn't really touched the stone-flagged bar, where you can tuck yourself away amongst inglenook fireplaces, meet the locals and enjoy Dafydd's accomplished country cooking (also served in the modern restaurant).
Bags of atmosphere, oodles of comfort – and a great location.
Top tip – ask about the Elephant!

Welsh Rarebits are a million miles removed from the bland, corporate, soulless places run by the big boys of the so-called hospitality industry. So what makes a Welsh Rarebit? They're all different. Very different - everything from traditional country houses to cutting edge boutique boltholes, luxury spas to historic inns. We look at things like comfort, attention to detail, food, decor and all those small touches that add up to so much, separating the best from the rest.
View this collection