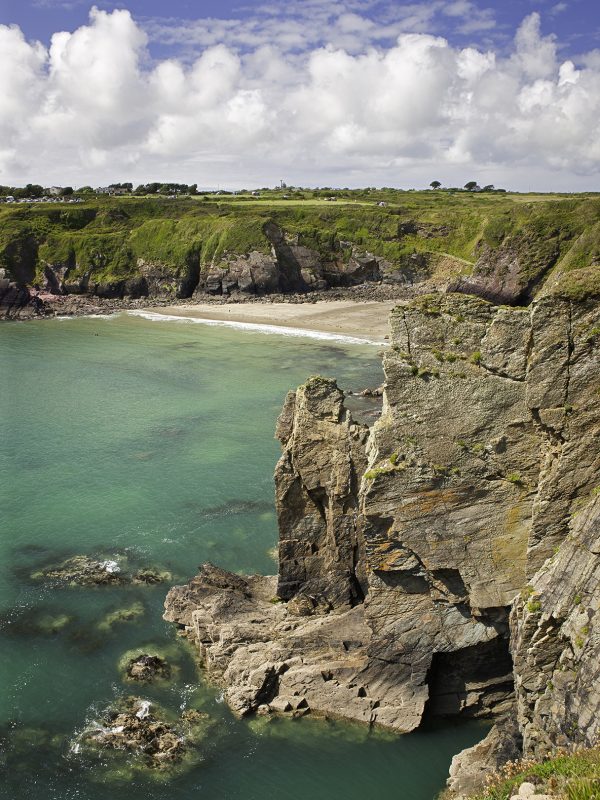 Beaches, there are so many to choose from…. Amroth, Barafundle, Fresh Water East & West, Angle, Broad Haven, Newgale, Whitesands Bay and Poppit Sands – if you follow the coast all the way around Pembrokeshire you could visit them all.
Pembrokeshire
Great for...
Rated by National Geographic magazine experts as the second best coastline in the world – and who are we to argue with that statement. With 186 miles of magnificent and varied coastline and over 50 beaches, there's certainly plenty of space for everyone. Choose between lively Tenby and Saundersfoot or peaceful St Davids and Newport. Pembrokeshire is perfect for outdoor activities or just relaxing. This area is also rich in history and heritage with several castles and historical monuments to visit. Our particular favourites are St Davids Cathedral and Pembroke Castle. If you're not afraid of a few steep steps we would also recommend a visit to St Govan's Chapel, a tiny 13th-century chapel built into the rocks near Bosherston.
Pembrokeshire is the ideal place for a splashing good time. - Rosie Fuller
Our Take...
Try your hand at Coasteering. It's claimed that coasteering was invented in Pembrokeshire and in turn it is extremely popular in these parts. The aim is to climb up the rocks, jump into the sea below, splash about a bit and repeat as many times as you like! It's a great way to explore sea caves that are not accessible any other way. But believe us, it's not for the faint hearted!