Dublin to Wales Ferry Travel Tips
The summer holidays are nearly upon us, and Wales' natural playground is beckoning holiday-goers far and wide to come and make the most of its expansive countryside, golden strips of sand, delicious ice-cream, awe-inspiring castles and magnificent mountain ranges!
Following the success of the government's vaccination programme, the tourism industry is beginning to gear back up again, particularly for staycations in the UK due to lingering uncertainty around foreign travel and quarantine regulations.
Just a stone's throw away across the icy waters of the Irish Sea, holiday-goers arriving into Wales from the Republic of Ireland can reap the rewards of a long Welsh summer, without facing a lengthy quarantine period upon arrival. Given Dublin's well-connected ferry routes to and from mainland Wales, it's been a no-brainer for Irish residents dreaming of a hassle-free, relaxing getaway that is also extremely affordable.
Whilst the novelty of jetting off and escaping reality for a break in the sun means many travellers naturally gravitate towards flying as their main mode of travel, it is no myth that navigating the airport process can be a daunting and tricky affair – especially with little ones in tow. By choosing to hop on the ferry, not only can you soak up the stunning scenery of Wales from a unique vantage point, but as you propel out into open waters, you can leave behind the stresses of pre-booking airport parking, time-consuming security screenings, luggage allowances, waiting around (which can be exhausting in itself!), and unpleasant stuffy cabins.
Here at Welsh Rarebits, we want your holiday in Wales to be as relaxing and enjoyable as possible. We've put together our top tips for travelling to Wales from Dublin by ferry to remind you that getting there is half of the fun – not half of the battle!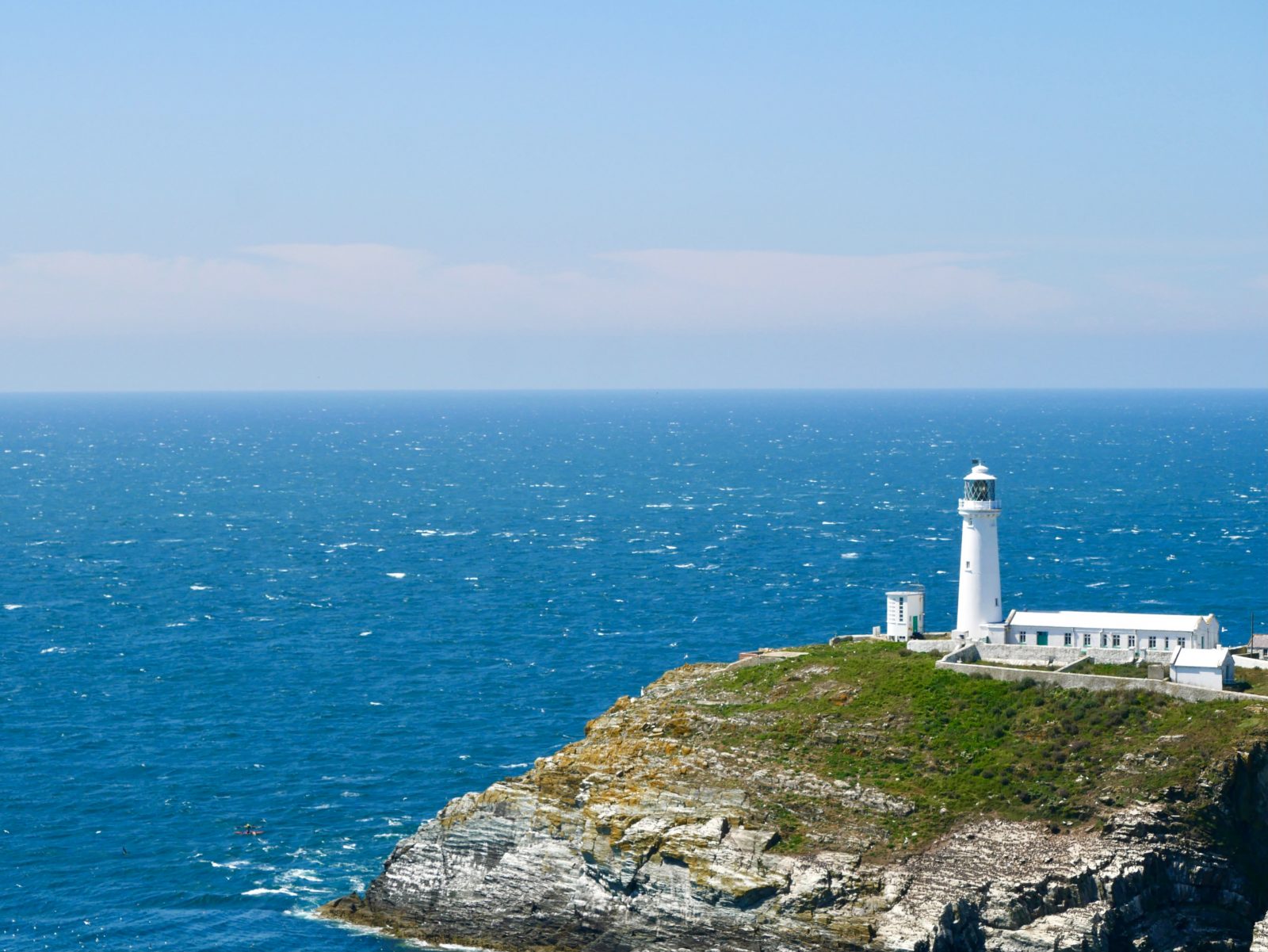 Dublin to Holyhead
Taking approximately three hours and 30 minutes each, Irish Ferries and The Stena Adventurer and Stena Estrid super ferries are the two major companies offering ferry crossings from Dublin to Holyhead. Taking you directly into Holyhead, the major Irish Seaport located on the Isle of Anglesey, both services run up to four sailings a day, giving you the flexibility of time depending on your proximity to the Dublin port. Even better still, checking in for the ferry crossings couldn't be easier, taking just 30 minutes and closing just 30 minutes before boarding to minimise travel times. Get to Dublin early enough in the day, and you've got time to grab a bite to eat and wander around Dublin's many quaint cobbled streets before hopping aboard!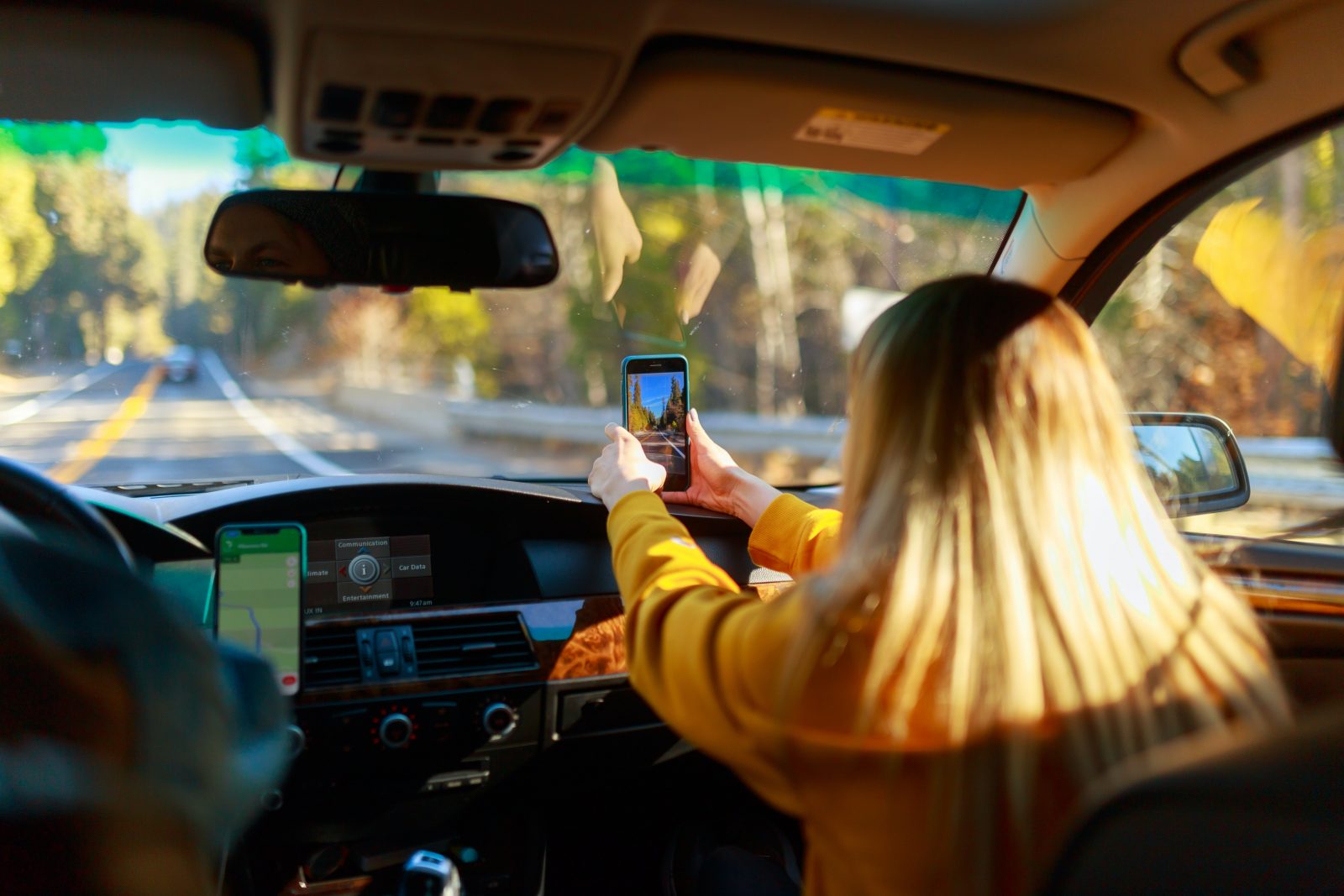 Just a handful of the various perks of travelling by ferry include: no baggage restrictions, flexibility in terms of timing and comfort, being able to bring pets aboard and, of course, you can bring your car!
Whilst travelling around Wales without a car is simple enough and boasts many wonderful experiences by way of scenic railway lines, coastal bus services and public footpaths, those looking to cover a lot of ground at their own pace will be thankful for their car. And for those that want to explore Wales' extensive network of cycling routes and all the thrilling scenery to be seen from the saddle, Irish Ferries also offer SailRail tickets for their Holyhead/Dublin services which allows you to bring a bike aboard.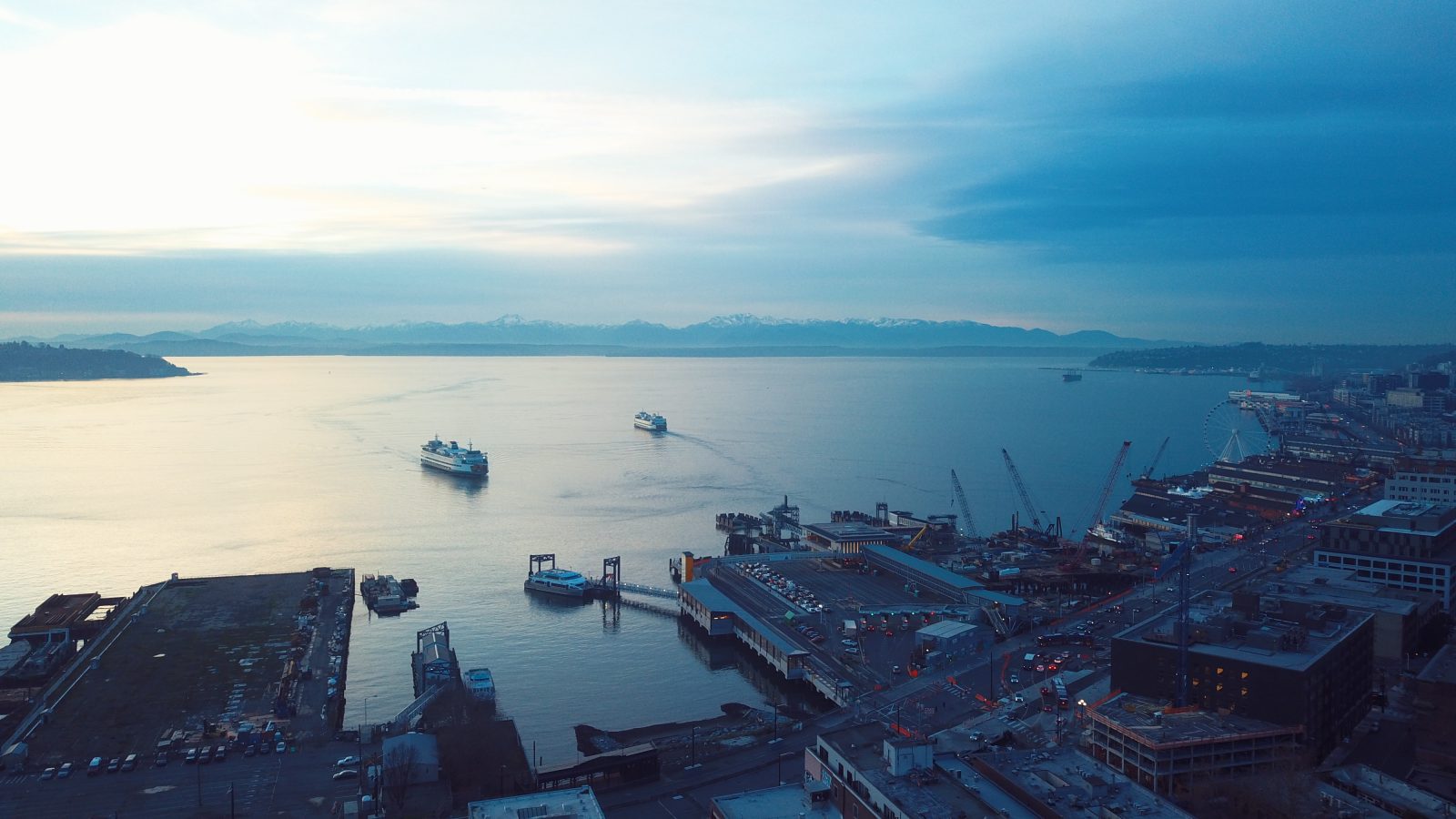 Irish Ferries: Top Travel Tips
Preparing for a holiday, whether a short weekend getaway or an extended sabbatical naturally throws a small amount of stress into the mix, along with the excitement! Knowing what to expect can help alleviate some of the anxiety surrounding travelling to your destination, so here's a few things to bear in mind before booking with Irish Ferries:
Unlike taking a flight, you can bring as much hand luggage as you can manage to carry onboard. And when we say hand luggage, this doesn't include loose items which aren't accepted unless contained in a suitcase or bag. You can carry one small piece of hand luggage onboard but the rest must be checked into the luggage handling facility and not weight more than 22kg.
Whilst all prices are shown onboard in Euro, Irish Ferries accept both Euro and Sterling as payment, which is great if you've got any loose bits of change to use up on the journey home!
If you have an electric car, you should check in an hour in advance of your sailing time to access a charging point onboard. You will need to book specifically onto the Dublin – Holyhead Cruise Ferry and pre-book the POD Point 1 chargers to ensure you secure a spot next to the charging point.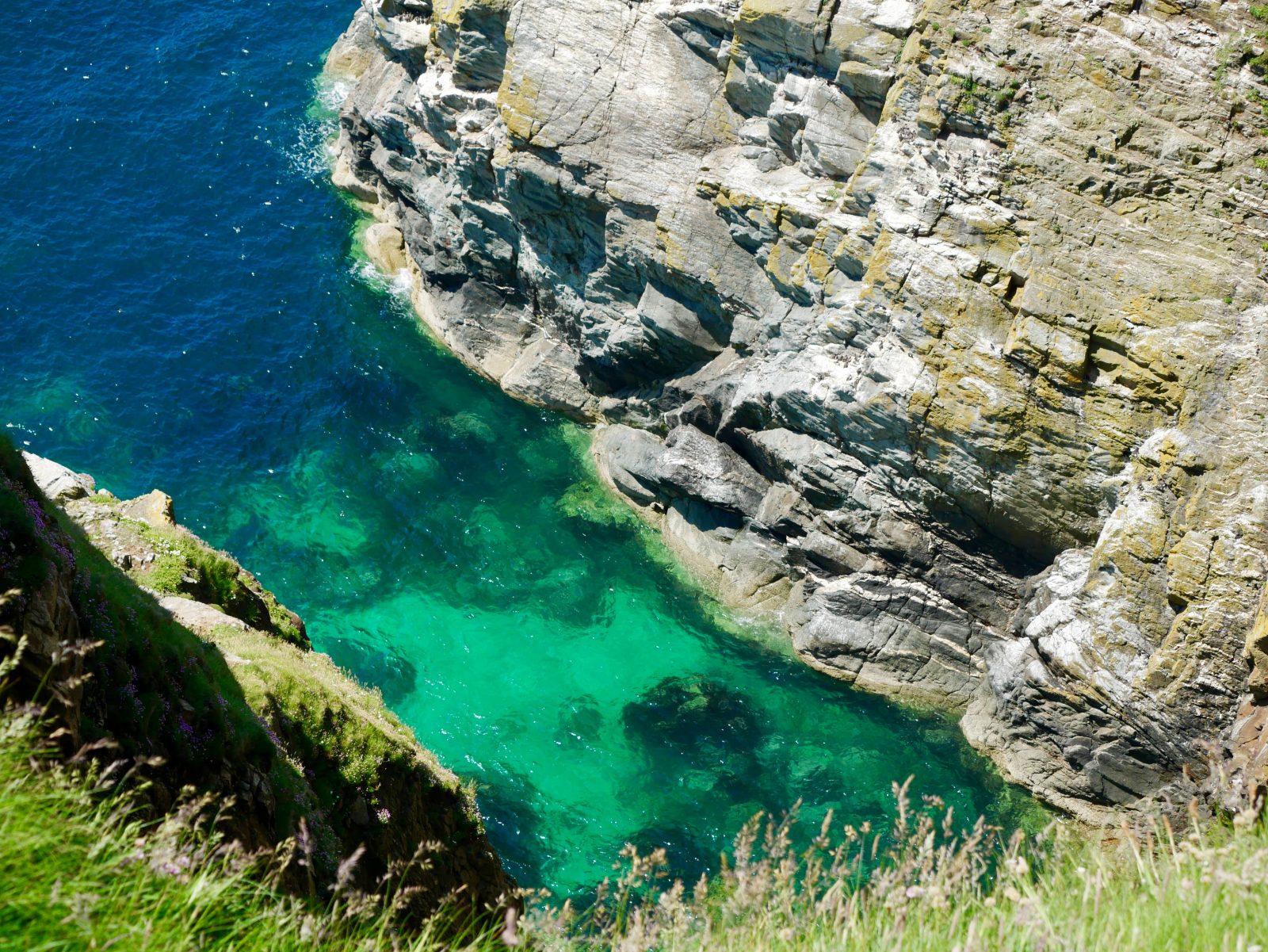 Holyhead and Beyond
Forming the northwest tip of Wales, Holyhead is the largest town on Holy Island, Anglesey, and is widely renowned as the ferry port that links Wales to Ireland. After you've docked up at Holyhead and received your luggage, it's well worth spending an hour or two stretching your sea-legs during a walk around the local area. You could take a stroll up to the St. Cybi Church in the town centre or spend the day breathing in the fresh sea air (if you haven't already had enough of it!) on a coastal walk at the Breakwater Country Park.
After a bite to eat at one of Holyhead's many fantastic eateries, it's time to let the holiday fun begin! With quick links to the A55 and A5 road networks, you can access the rest of the UK or hop on the train service directly from the ferry terminal to your final destination.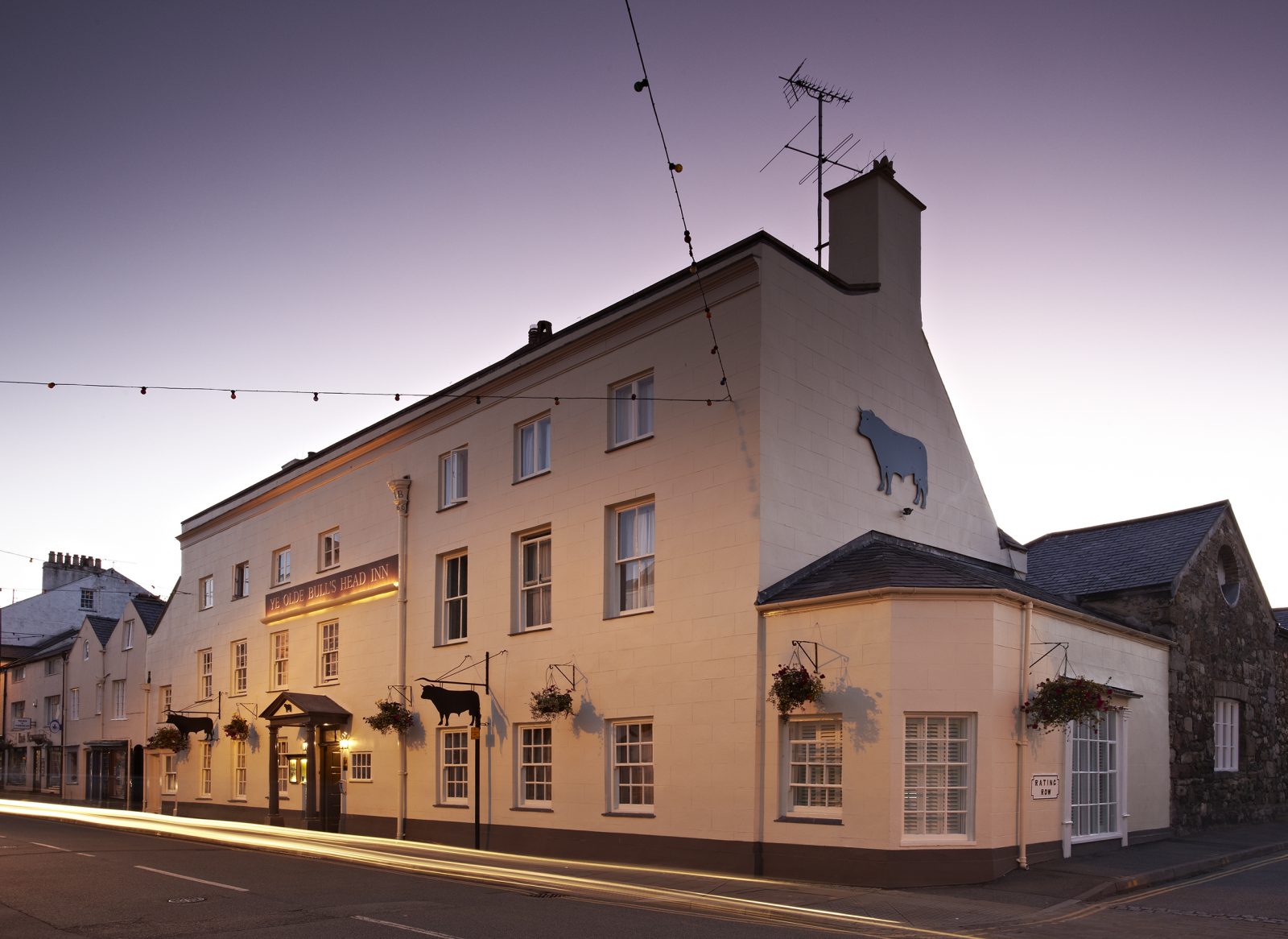 If you're taking a late ferry crossing, Anglesey has some wonderful and accommodating places to stay and spend a night recuperating ahead of your Welsh adventure! Just half an hours drive away from Holyhead ferry terminal, the stunning Bull's Head Inn is an historic inn on the Isle of Anglesey that combines traditional charm and cutting edge modern design making it a unique and stylish seaside escape.
Book your stay at The Bull's Head Inn…
However you decide to travel to Wales, here at Rarebits we've got a huge selection of places to stay when you get here. Whether you're looking for a seaside escape, rural retreat or pet-friendly accommodation providers, we've got some something for everyone.