Holiday to Wales From England
Are you looking for a trip from England to Wales this Spring? Are you lost for where to go and in need of inspiration? It truly is an amazing place to venture to, but there are so many great locations and hidden gems to choose from it can be overwhelming to start. Well, Look no further! We've got you covered here at Rarebits Collection with all the tips you need to know to have a great holiday in beautiful Wales!
Where are the top places to visit in Wales?
There are a lot of choices when thinking about visiting Wales from England so we've listed our top 3 locations for you to check out below!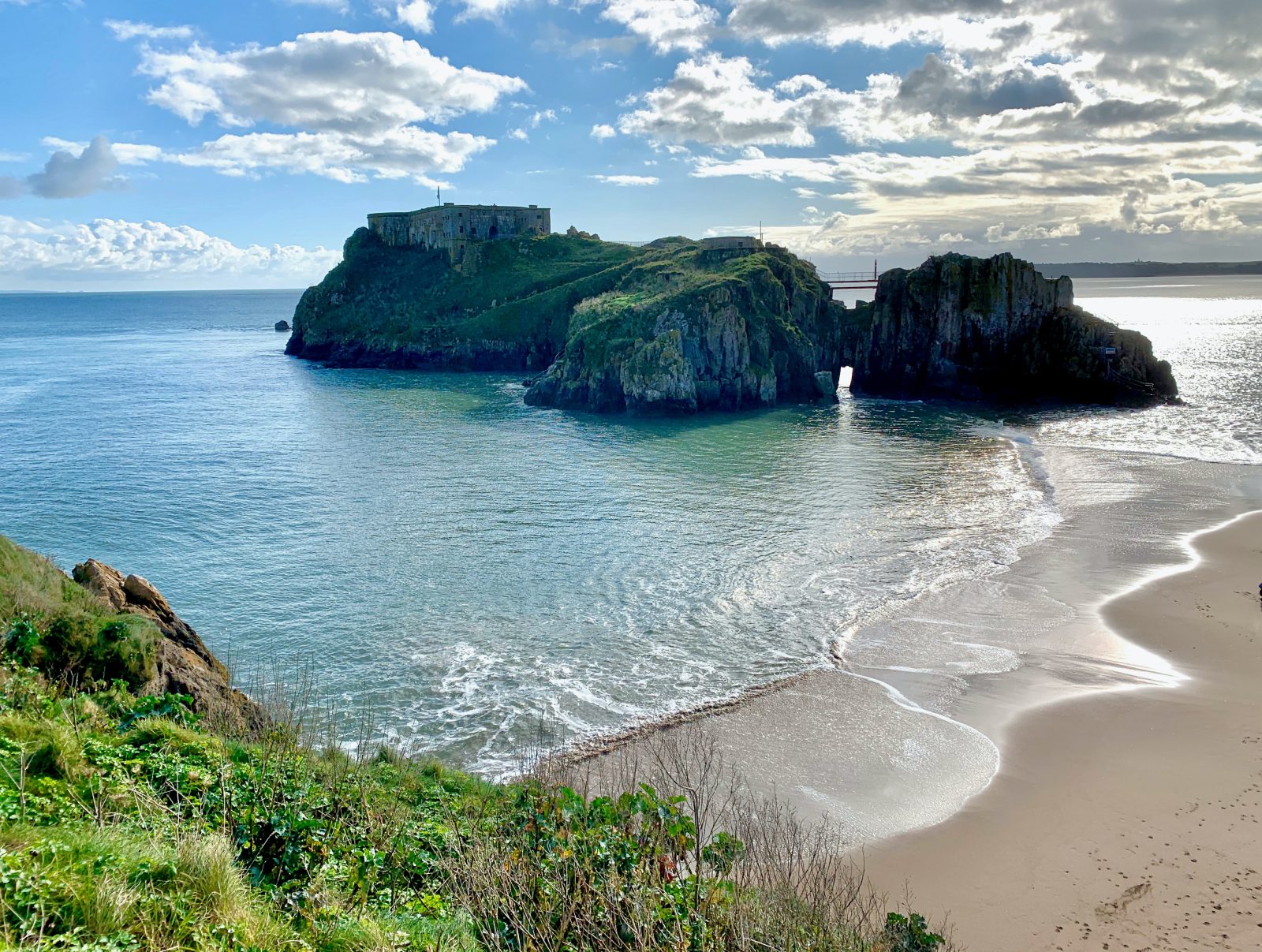 Pembrokeshire.
A truly remarkable county located in South Wales on the Irish Sea and Bristol Channel. Pembrokeshire is a beautiful, diverse landscape with deeply indented coastlines, amazing rolling hills and an abundance of history and Welsh culture. The coastline is in fact the only coastal national park in all of Britain. a true testament to its natural beauty.  Rated by National Geographic magazine experts as the second best coastline in the world, it spans 186 miles of untouched and distinct coastline containing over 50 beaches!. A great part of the country to visit for coastal walks, countryside expeditions, water sports and general outdoor activities. An amazing place in Wales you have to see to believe! Pembrokeshire and the surrounding area is an amazing spot for you to visit Wales from England with great towns and villages to visit throughout!
The Isle Of Anglesey.
The Isle of Anglesey is located off the northwest coast of Wales a stone's throw away from the Snowdonia Mountain range and separated from mainland Wales by the Menai Strait, which is spanned by two picturesque bridges, the Menai Bridge and the Britannia Bridge. A truly beautiful part of the country that promises everything from amazing scenes, stunning food and an itinerary packed full of activities. This island is a remarkable place to visit and offers such a different landscape from what you would expect from England, making it perfect for those of you looking to experience something new and absorb the mesmerising scenery The Isle Of Anglesey offers. Its rolling green hills and crystal clear waters make it the ideal location for coastal walks and for those of you in search of peace and tranquillity. Known also for its historic landmarks such as the Beaumaris Castle or Thomas Telford's impressive suspension bridge, Anglesey is the full package. You won't regret your expedition from England to this beautiful part of Wales, it is a must-visit spot that provides everything and anything you're looking for!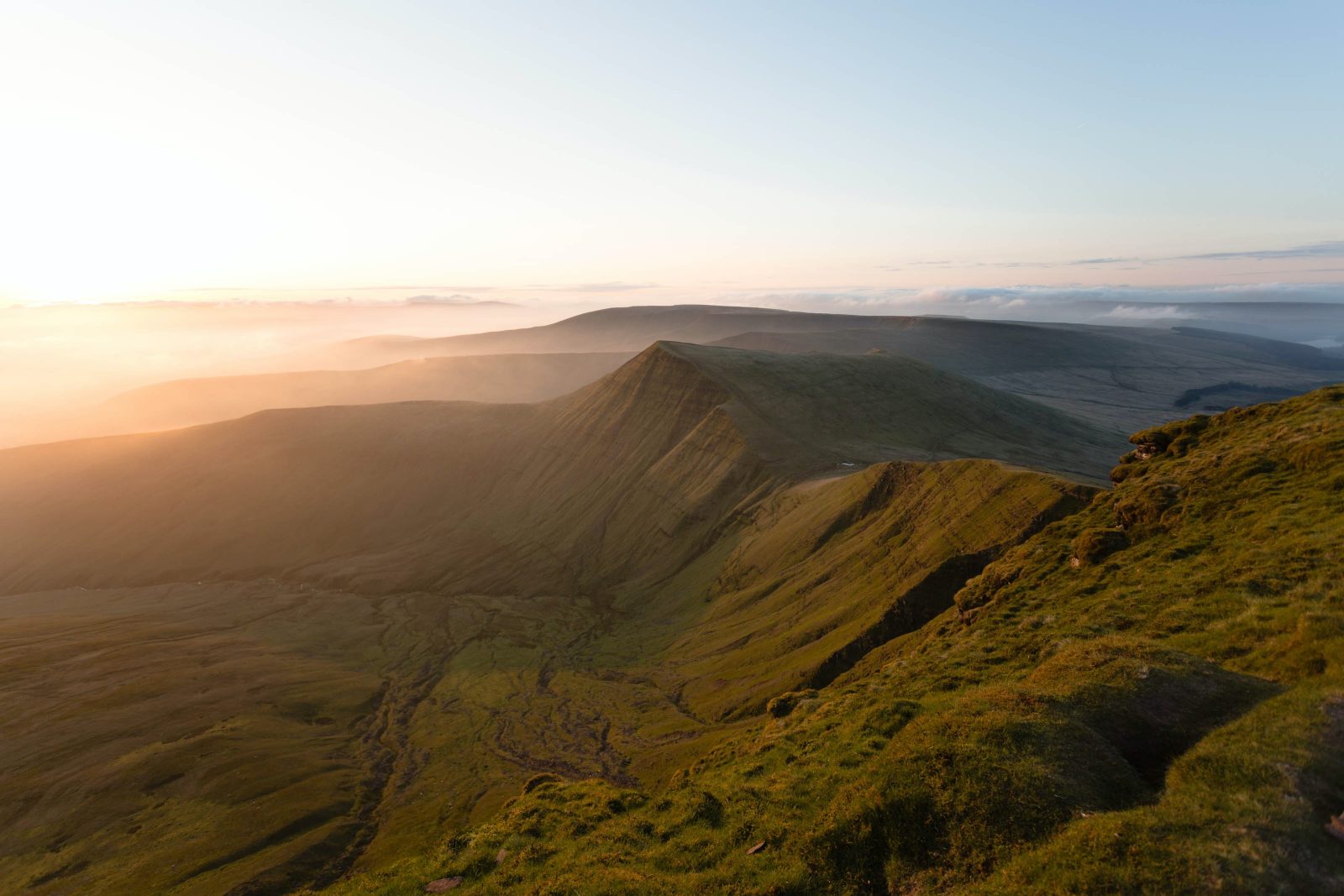 The Bannau Brycheiniog (Brecon Beacons).
The Bannau Brycheiniog (Brecon Beacons) are one of four ranges of mountains and hills in South Wales making up the Bannau Brycheiniog (Brecon Beacons) National Park. A very well known part of Wales, The Bannau Brycheiniog (Brecon Beacons) National Park has both beauty and diversity, with its deep valleys, rolling countryside, untamed beautiful forests, crystal clear lakes and an abundance of waterfalls and caves throughout the land. This location really is one for those of you looking to escape the everyday worries of life and get in touch with nature. It offers a variety of outdoor activities from quaint dog walks and family outings to mountain hikes, canoeing and miles of mountain bike ranges. Truly perfect for everyone from the timid to the adventurous. Even better, The Bannau Brycheiniog (Brecon Beacons) is not far to travel from England, with journeys as little as under 2 hours. There is also a range of small villages and towns throughout the area that offers history, culture and great food! If you're looking to get stuck into the true Welsh countryside and explore the endless hills and streams then the Brecon Beacons is the place for you to visit!
Looking for an unforgettable stay in Wales, Check out our collections of properties here…