Globe House
Angle
Contemporary and stylish interior design, with a private rooftop terrace.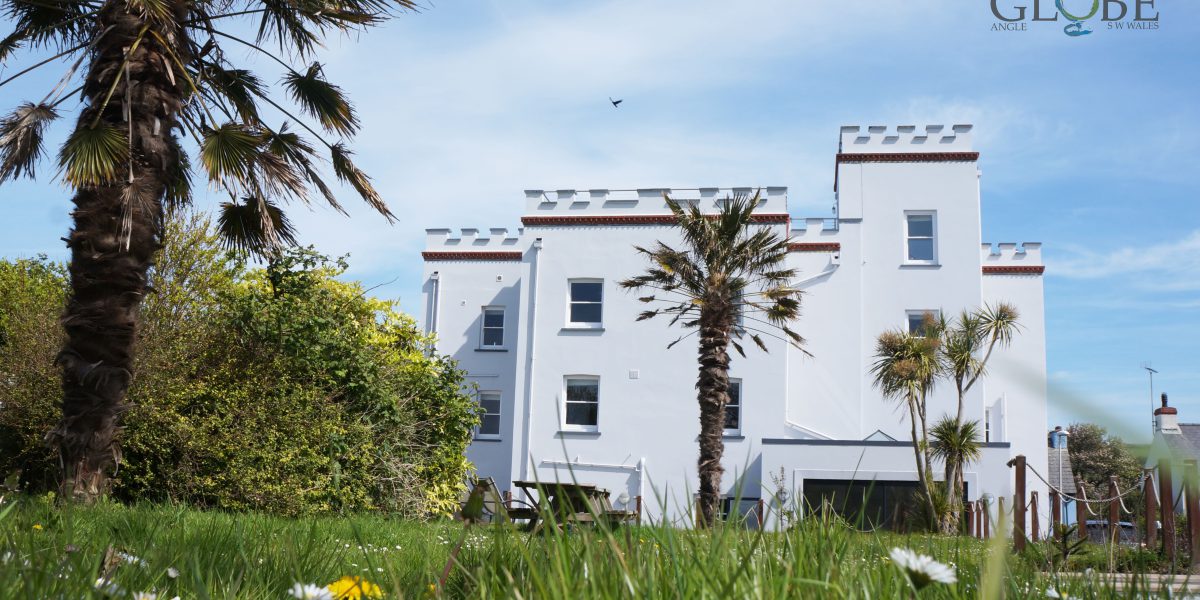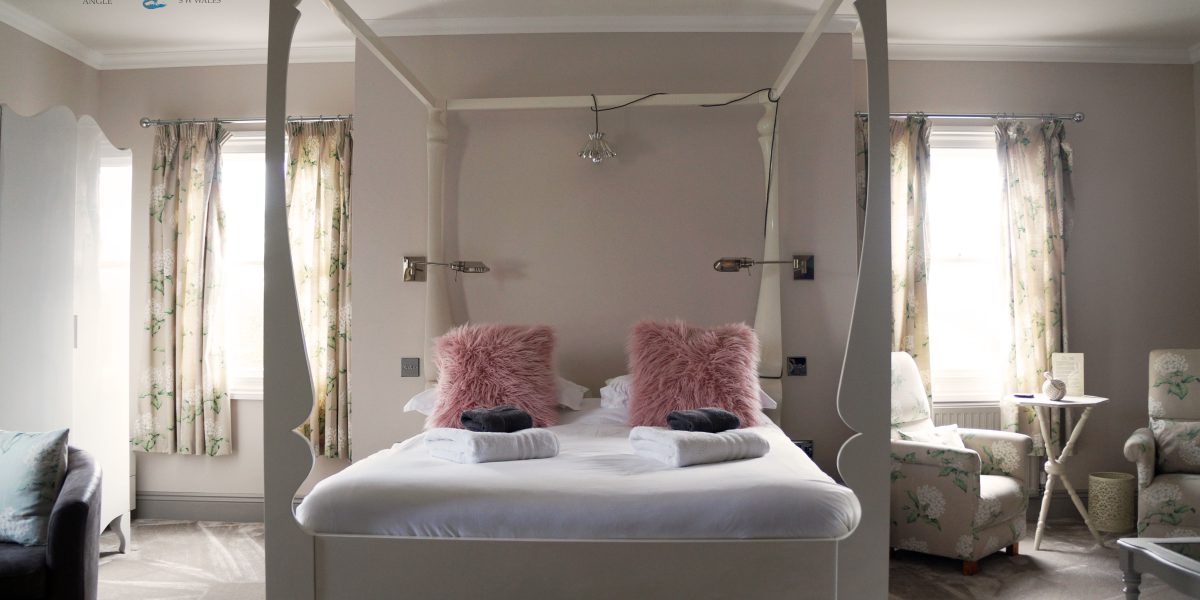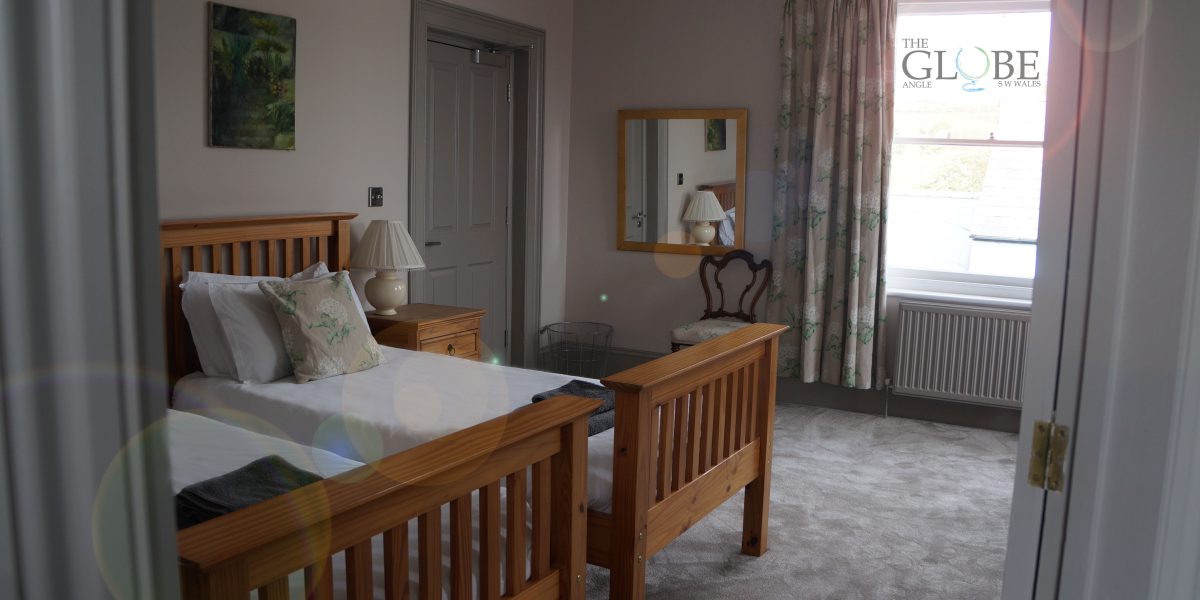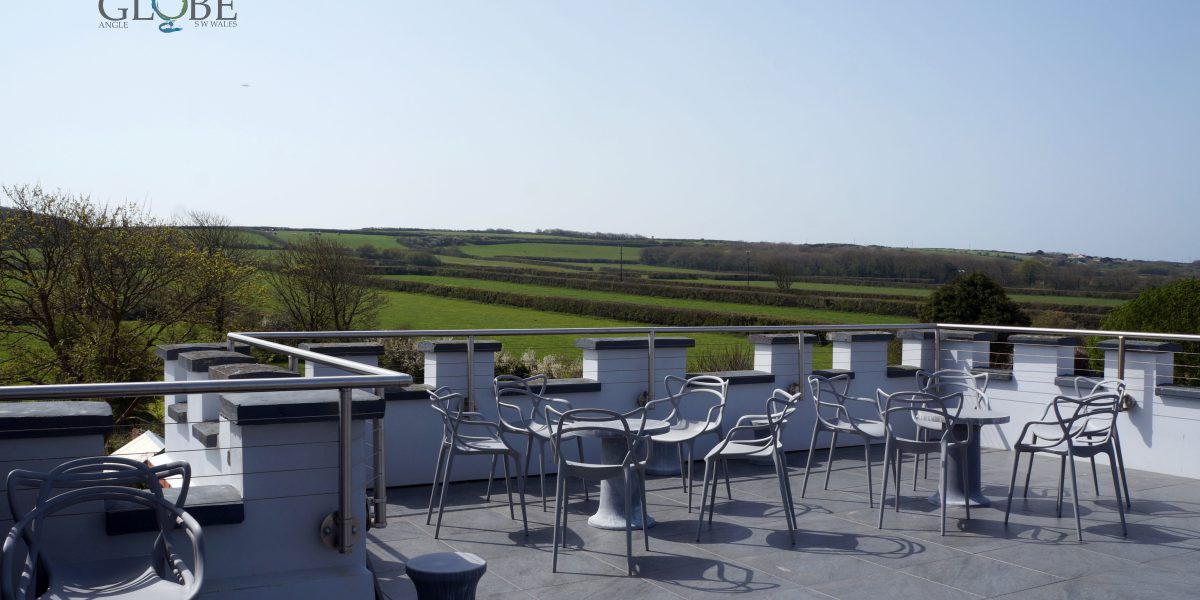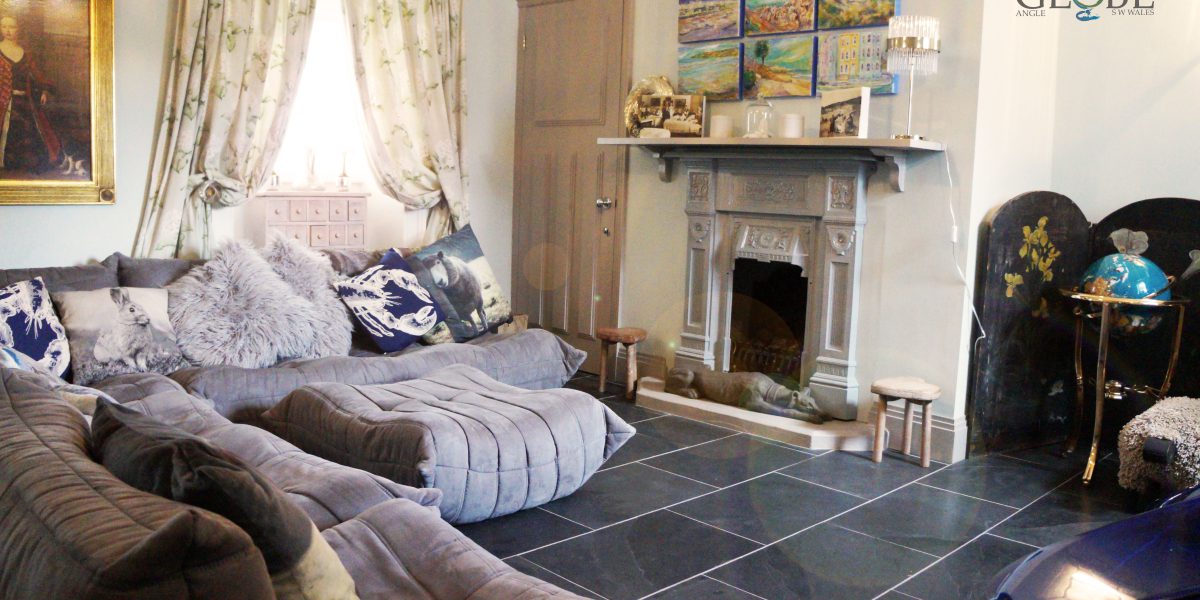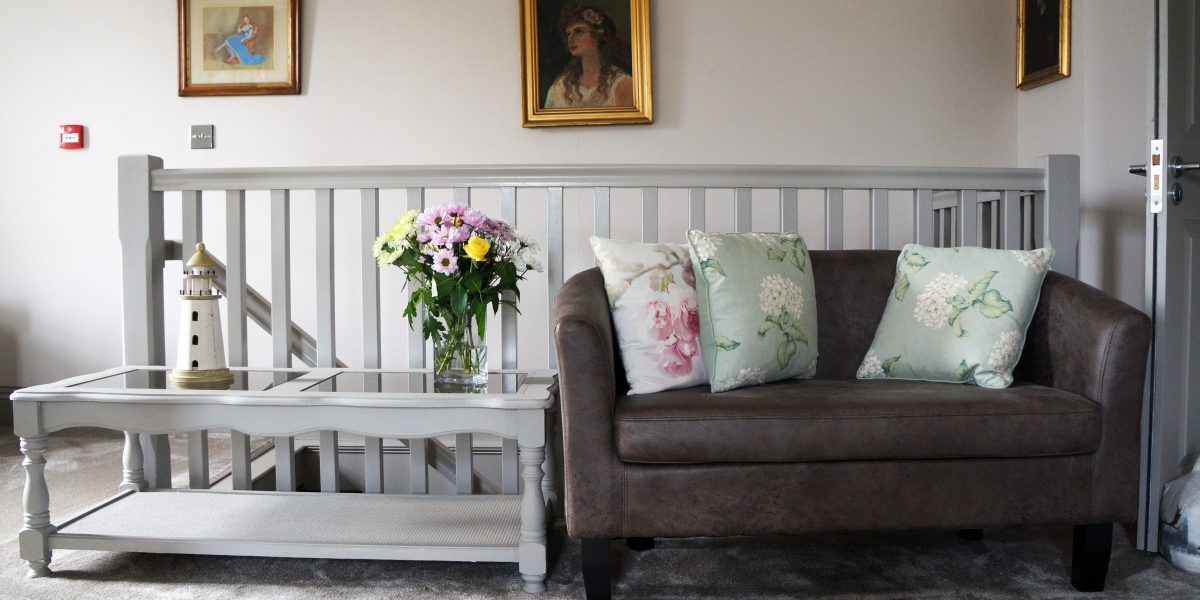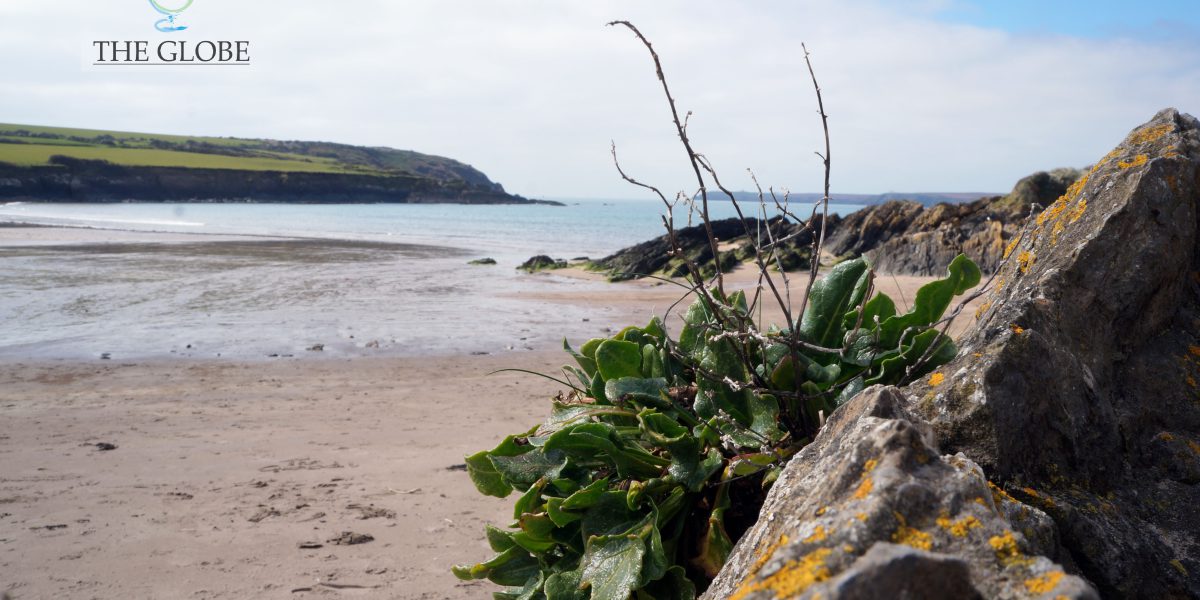 Book today
from £130 for 2
Restaurant
Meeting Room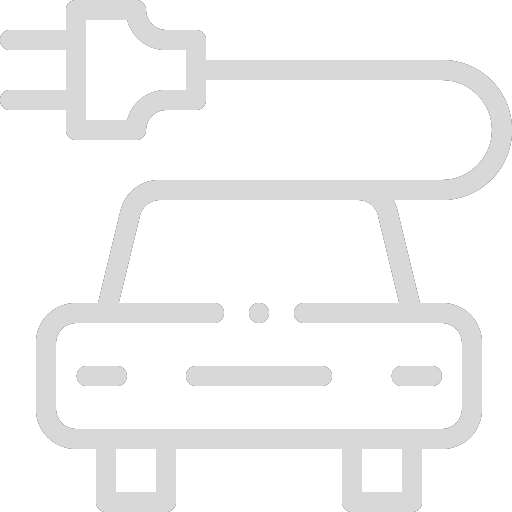 EV Charging
Globe House is many things to many people and delivers them all with a certain style. After extensive renovation, Sally Dickerson and the team here are now welcoming larger groups on an exclusive use, self-catered basis. Joyous family celebrations, annual get togethers, tipsy reunions or a week of catching up with close friends are all part of the fabric in this iconic house. There's plenty of space to accommodate up to 24 guests, all in sparkling new en-suite bedrooms and loads of elegant yet cosy rooms to dine and chill together.
When we discover Great Little Rarebits, they are very often exactly that, small and perfectly formed. In the case of Globe House, 'little' may not be the most appropriate word to describe it, it's the largest house in the village, but it is most certainly perfectly formed. From the outside Globe House betrays its lengthy pedigree, the architecture is extravagant and elegant, and the castellated roof line hints that it's a place to be reckoned with. The latest re-incarnation of this historic property is bang up to date, and through the expert eye of Sally Dickerson it has been sympathetically restored with luxury imbedded into all that she has touched.
It's a house that's as equally well made for indulgent celebrations as it is for romantic breaks. Angle is a sleepy, unspoilt but pretty village, with a well-heeled population, that embraces all things coastal. There's proper seaside in all its forms, head-clearing rocky walking, cosy pubs where the world stands still and breath-taking views all within a few minutes of Globe House.
The brand new and pristine interior finishes sit well within such an historic building, and the welcomingly airy hallway with its stunning exposed wrought iron staircase hints at the stylish makeover within. There are eight gorgeous bedrooms, all en-suite, with a selection of bed configurations that allow the house to easily swallow up 24 guests in luxurious comfort. The smart contemporary bathrooms boast modern chrome and chic stone tiling, toasty underfloor heating, rainforest showers and huge soaking tubs. Outside there's plenty of parking, a safe fenced lawn, well kitted out BBQ area, and a deluxe eight-person hot tub, perfect for star-gazing. Best of all, at the top of the secret staircase, and hidden behind the castellated walls, there's a very private rooftop terrace, ideal for aperitifs.
The secret gem that is West Angle Bay is just a few minutes' walk, with its sparkling rockpools, golden sand and safe swimming, it's a great place to hide away from the crowds and while away a relaxing few hours.
The ferry terminal for Ireland is only half an hour away, and if you fancy a faster paced short break, Tenby's bustling nightlife and vast array of restaurants and bars is easily within reach. Ideally situated, with a truly 5-star holiday experience for couples and crowds, Globe House should be on your shortlist.

Great Little Places enjoys a reputation in Britain and worldwide as the collection of small and friendly places to stay in Wales. Small is beautiful – but such places, unlike the best hotels (which are listed in almost every guidebook), are much more difficult to find. Locating small establishments that really stand out from the huge choice is much more of a challenge – but that's what we're all about.
View this collection