Harbourmaster
Aberaeron
A coastal hotel that's cool, classy and contemporary. Great views and food at a lovely harbourside location.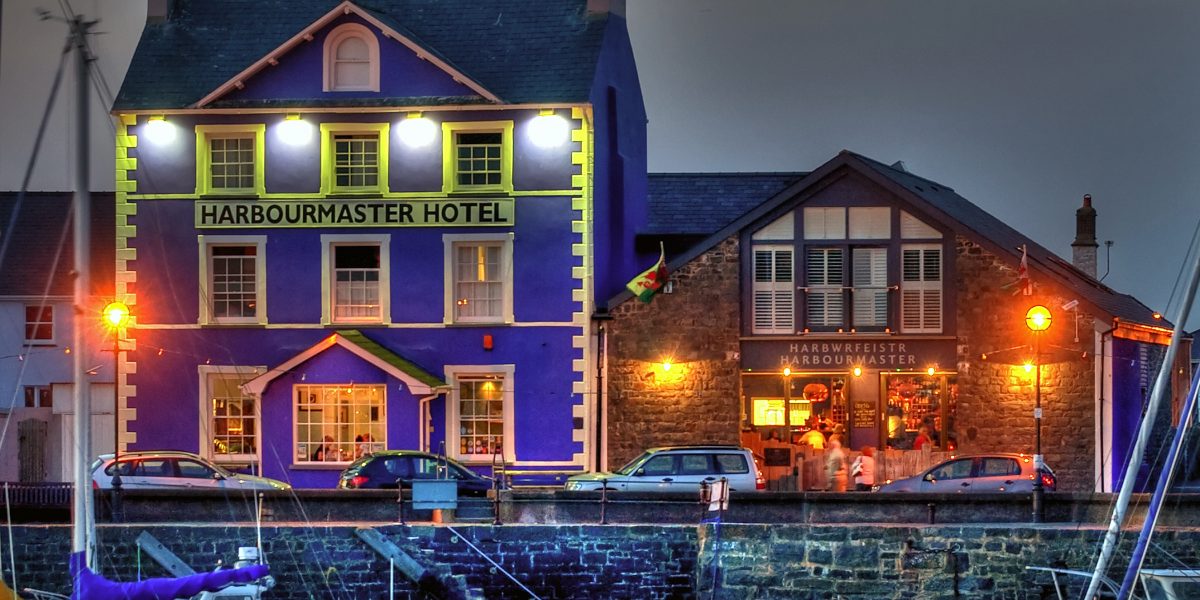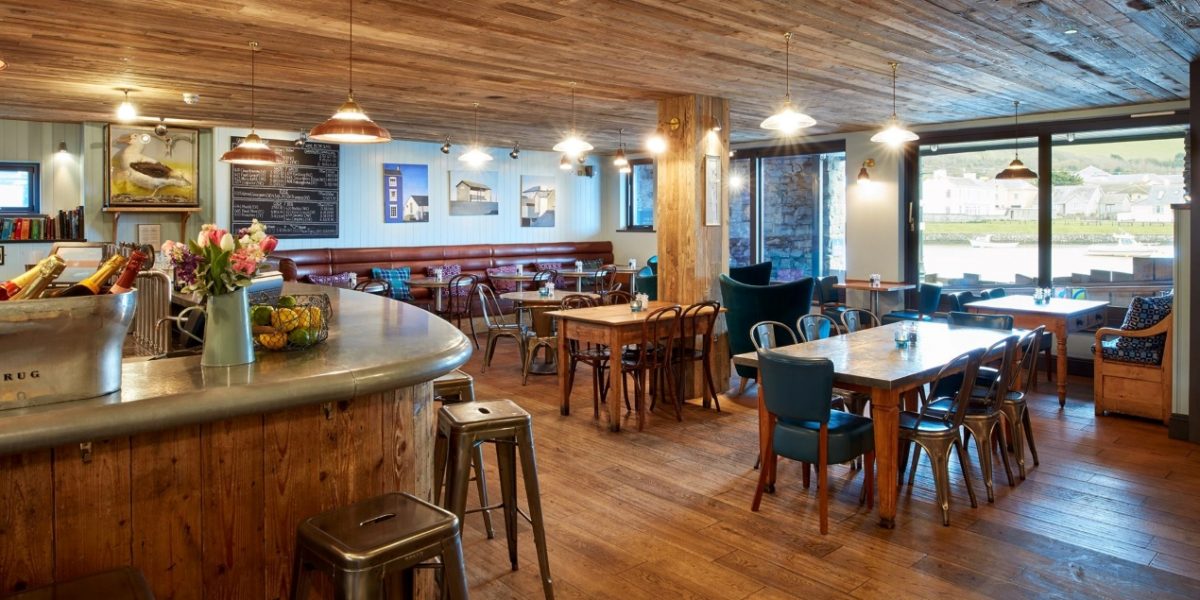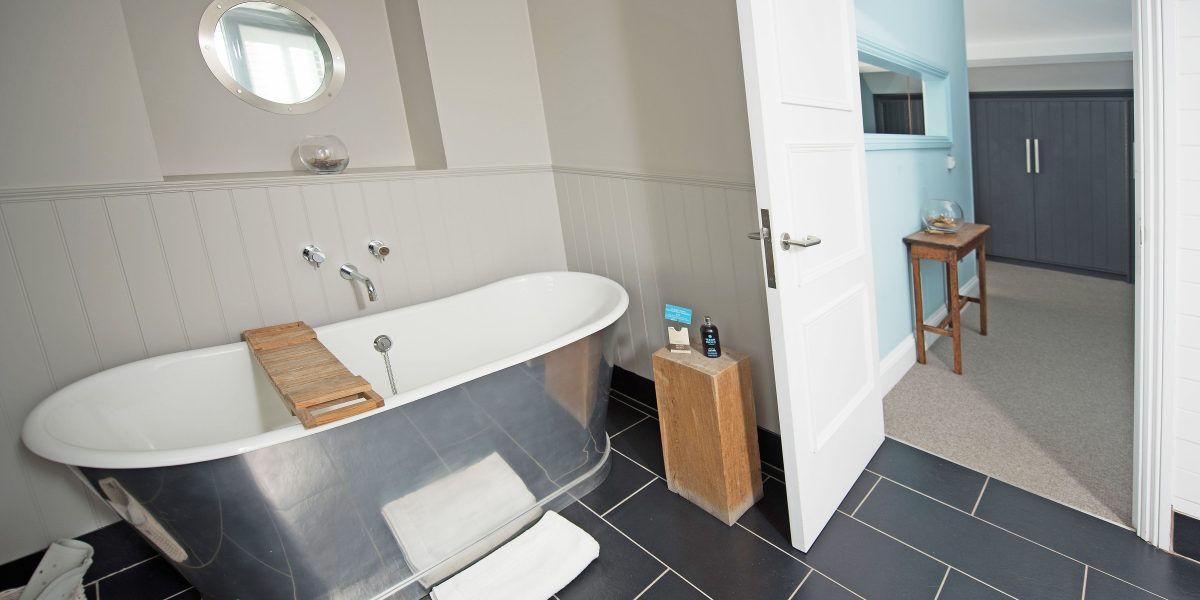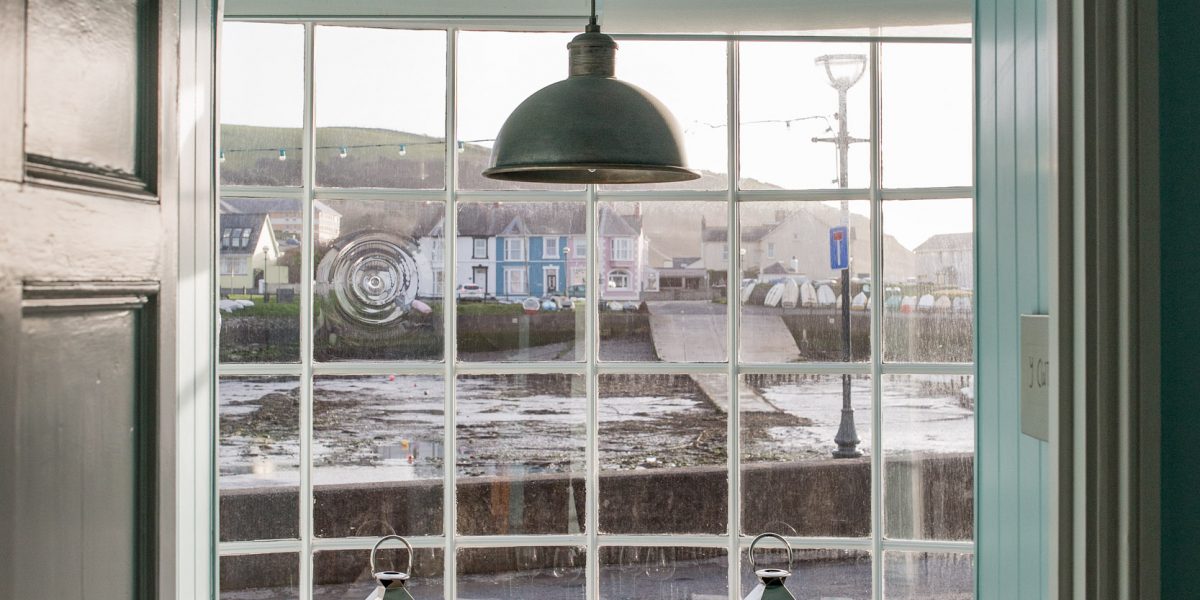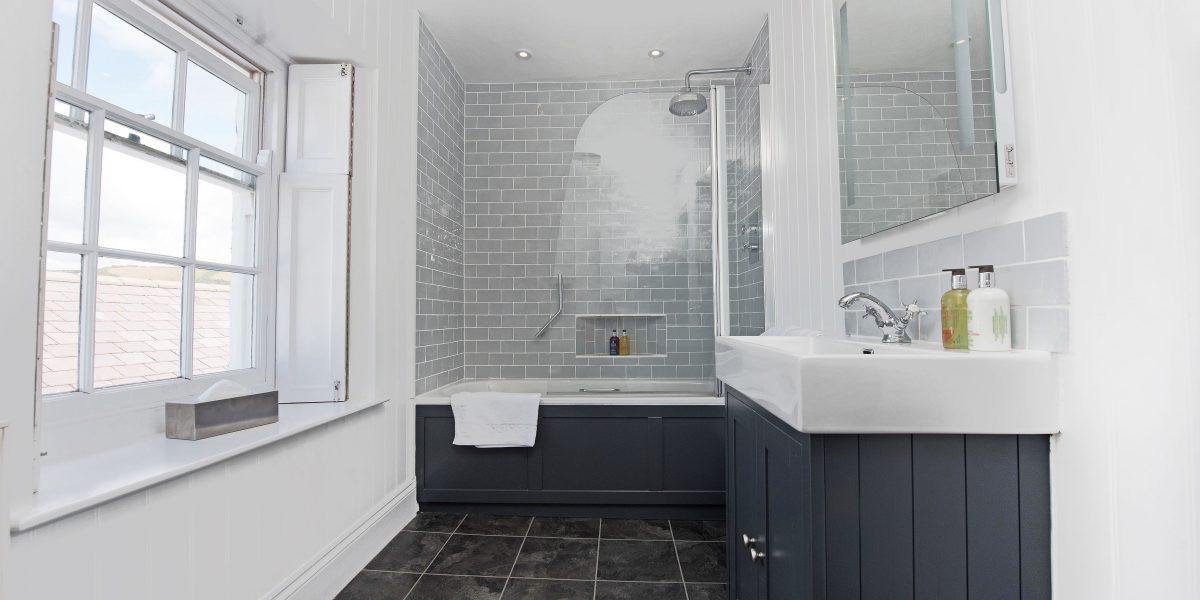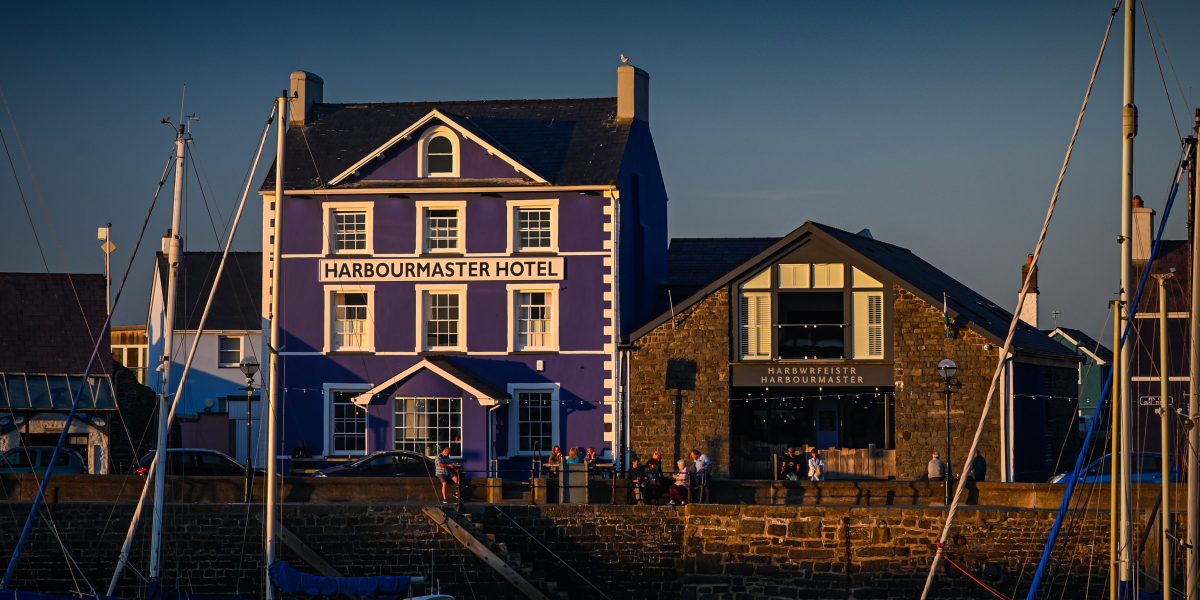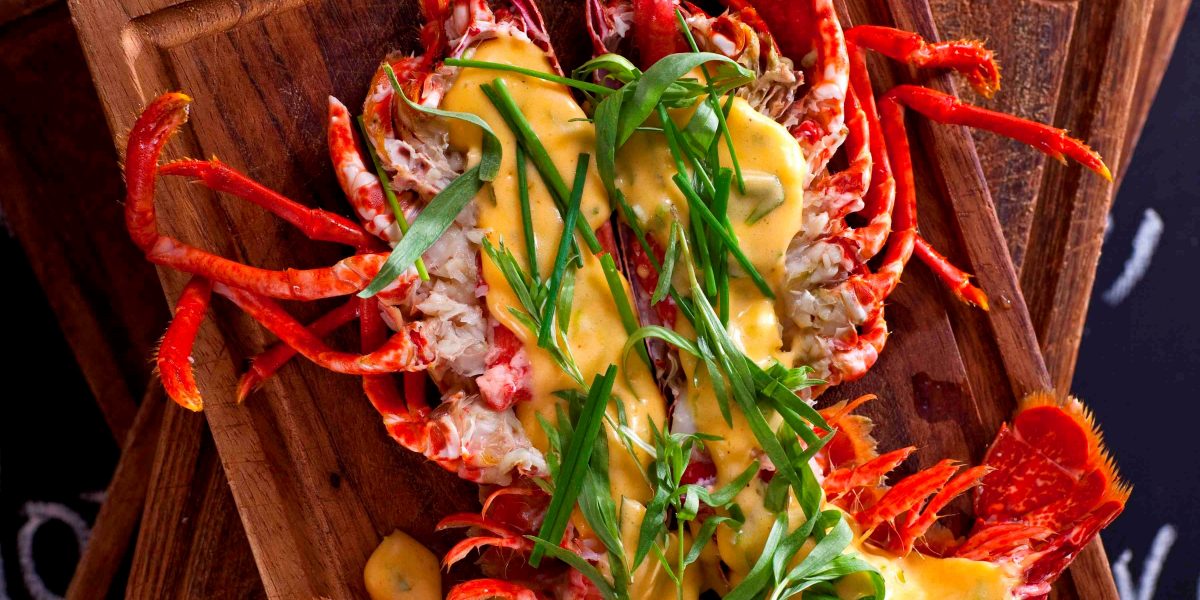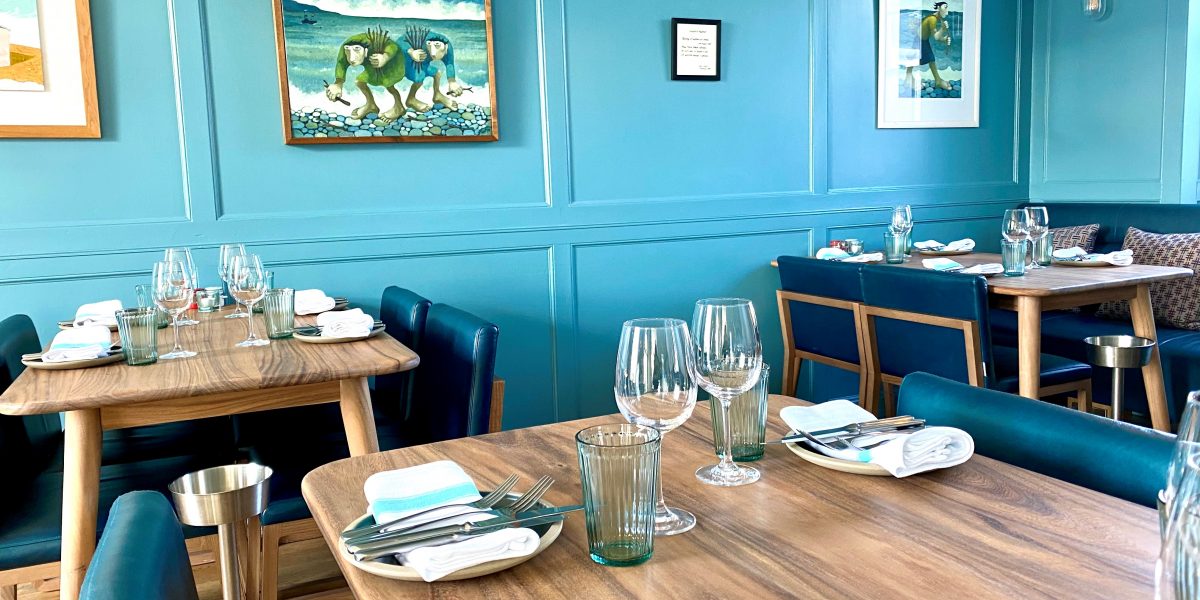 Book today
from £165 for 2
Restaurant
Accessible Rooms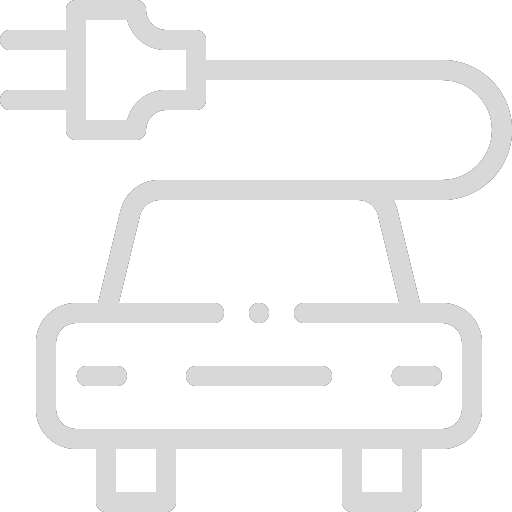 EV Charging
One of a new breed, a carefully created coastal hotel that's cool, classy and contemporary. Great views and food at a lovely harbourside location. A refreshing mixture of styles– cosmopolitan, modern Welsh, maritime and metropolitan.
Aberaeron's harbourside is a sight not often seen in Wales, a Georgian-inspired cluster of dwellings painted all the colours of the rainbow. And there, at the entrance, is the most striking of them all. The Harbourmaster – forgive the pun – continues to make waves on Wales's hospitality scene. The Grade II listed building once controlled the harbour traffic.
It's now a stunning hotel and restaurant – star of many 'the best hotel' write-ups in the national press – that has emphatically thrown away the old rule book written in the days of the dinner gong and lukewarm baths. The style brings a dash of cool, contemporary style to a fine old building. It's a hotel in the modern idiom – clean, chic and unfussy – that hasn't forgotten its roots.
The bedrooms, complete with state-of-the-art bathrooms and all those little (and big) touches of luxury, are finished in the colours of the sea, sky and sunsets. The Harbourmaster's roots show through in other ways too. Welsh and English blend naturally in conversations in the bar and on the menus. And the outstanding food comes with a distinctly local flavour – try the local Welsh beef or harbour-fresh seafood – in well-balanced dishes that again reflect today's tastes.
The Harbourmaster is now even better, having extended next door to create a funky bar and new hotel bedrooms, including a fabulous suite that comes with an equally fabulous harbour view.
The ever smiling Dai Morgan is your dynamic host.

Welsh Rarebits are a million miles removed from the bland, corporate, soulless places run by the big boys of the so-called hospitality industry. So what makes a Welsh Rarebit? They're all different. Very different - everything from traditional country houses to cutting edge boutique boltholes, luxury spas to historic inns. We look at things like comfort, attention to detail, food, decor and all those small touches that add up to so much, separating the best from the rest.
View this collection