Huts at the Old Vicarage
Cardigan
In an acre of lawn and surrounded by a leafy orchard, it's peaceful, private and self-contained escapism redefined for the 21st century.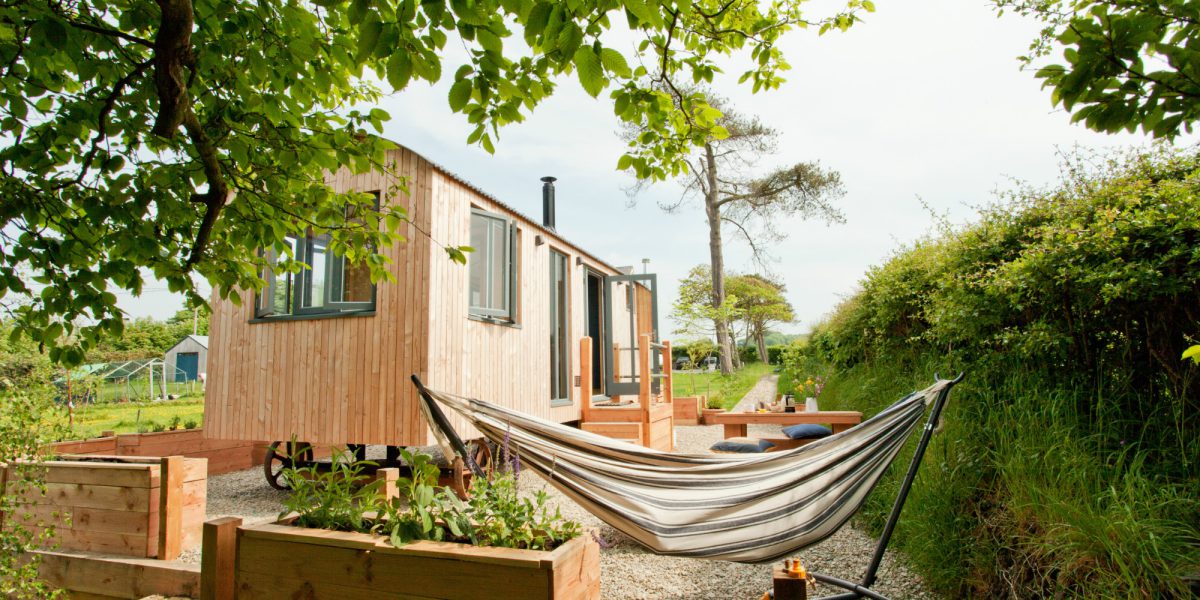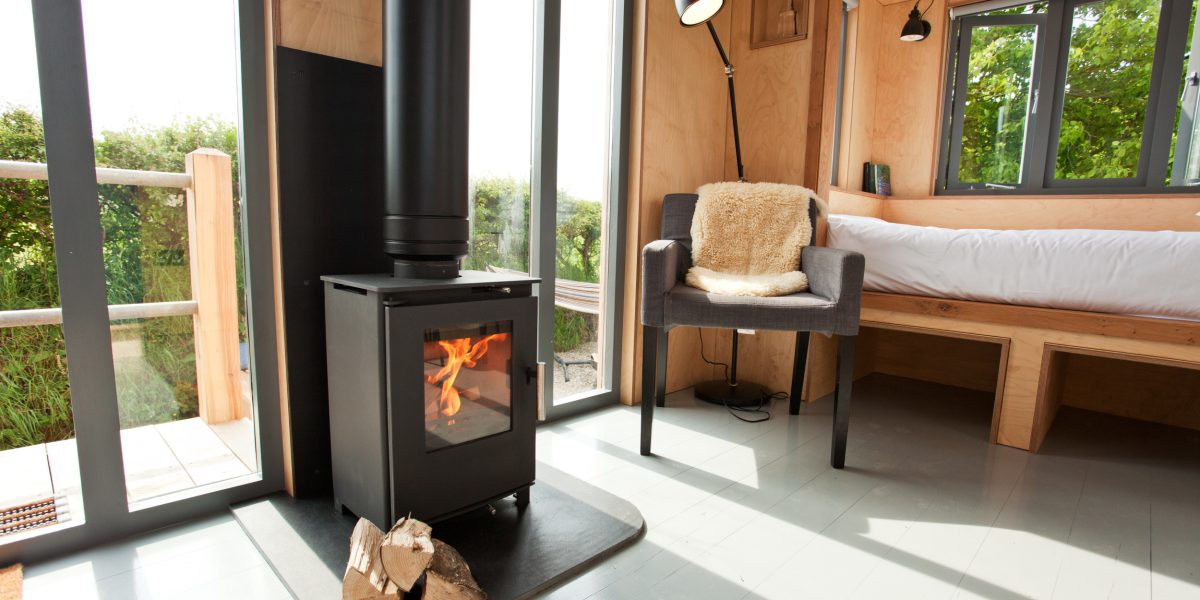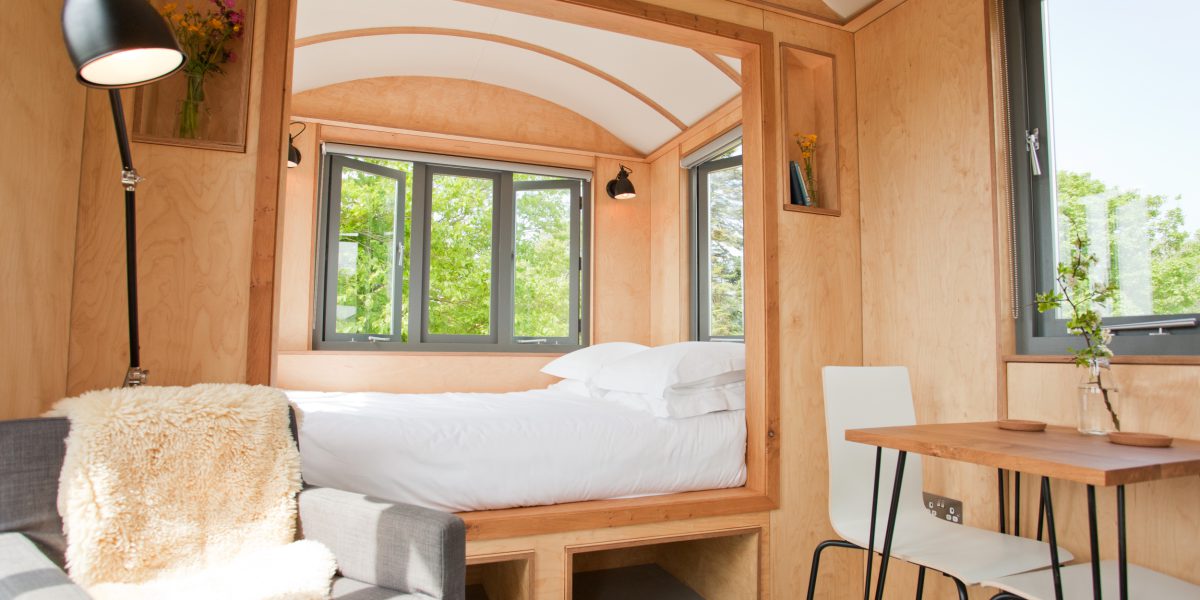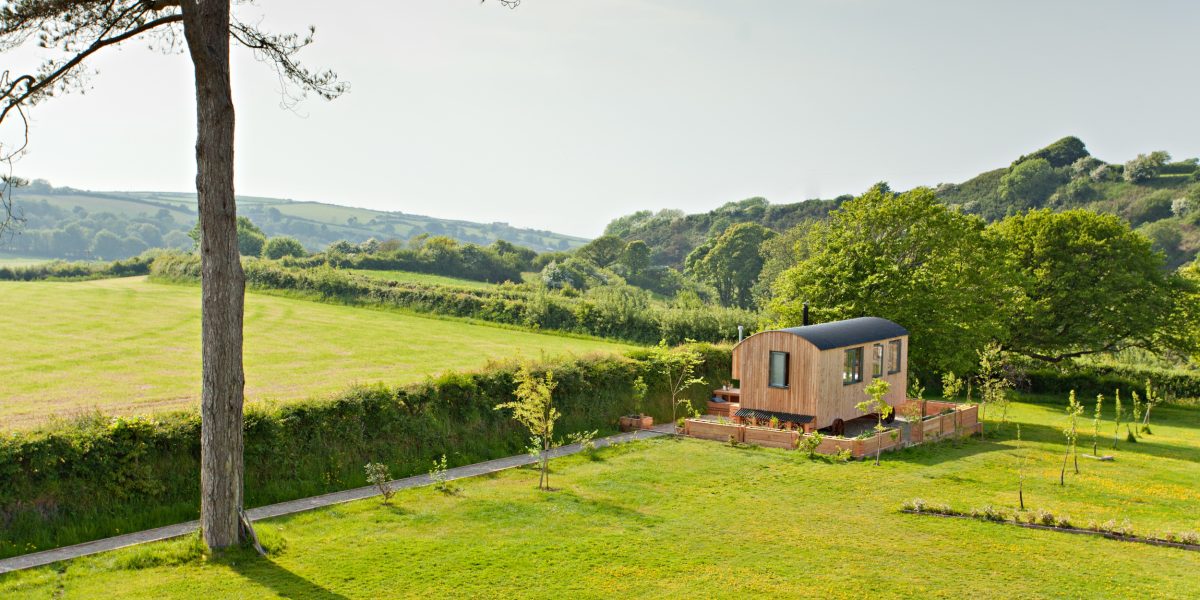 Book short break
from £200
In over 25 years of seeking out the very best hospitality in Wales, we've heard of a few grand and well-intentioned plans, but we were struck by the captivating passion and boundless energy coursing through Meg and Jaap's amazing vision for the rejuvenation of The Old Vicarage. A few years ago, we were delighted to welcome them to our sister guide, Great Little Rarebits, so we were not in the least bit surprised when their journey gathered pace, and the first of their stunning Huts was recently born into the Old Vic family.
Shepherd's huts are very much 'à la mode', but this one delivers on a completely different level. It was designed and hand-built by Jaap, yes, that's right, whilst also running two businesses, every bespoke detail carefully and uncompromisingly considered. As we said, boundless energy … he likes triathlons. Set a short potter from the comforts of the main house, in an acre of lawn, and surrounded by a leafy orchard, it's peaceful, private, and self-contained escapism redefined for the 21st century. There's the gorgeously cool birch ply kitchen for a start, and a lazy morning beckons, but first, an alfresco supper and a great kip, star-gazing from the memory foam and pocket sprung king-sized bed. Then there's the beautiful bathroom with its monsoon shower and indulgent local toiletries, big wrap around towels, and, outside, a two-berth hammock hung next to the firepit. In the winter it's even more cosy, with a comforting wood burner inside for you to curl up in front of.
Arrive to a yummy welcome hamper of fresh Old Vic eggs, orange juice, organic local milk, teapigs tea, fair-trade coffee and a loaf of homemade bread. Alternatively, if you fancy a tiny bit more pampering, you can book in for a very full breakfast, an evening meal or just a glass of something in the main house. That said, shopping needn't be a chore, you are welcome to help yourself from the surrounding maturing edible garden that offers up a constantly evolving menu of fresh herbs, vegetables, flowers and fruit.
You could explore the acclaimed Pembrokeshire National Park and coastline, but you could always just take in those tantalising sea views, turn off your mobile, and stop the clock; 'You time' is back.
Special features
Two berth hammock hung next to the firepit
Huts are hand built by your hosts with bespoke details and luxury finishes
Close to the main house where you can have a cooked breakfast and dinner

Wales now has some of the most luxurious and stylish self-catering properties on the planet. And we're pleased to report that the 'people factor'  - that all-important element of hospitality that plays such as part in Rarebits Collection 's continuing success - is also present in Hideaway Rarebits, with owners going that extra mile to look after their guests. It's self-catering that caters for all tastes.
View this collection