Plasglasgwm
Betws y Coed
You're up, up and away at the top of the Glasgwm Valley above Penmachno at this property. It's a perfect fit for its rural surroundings.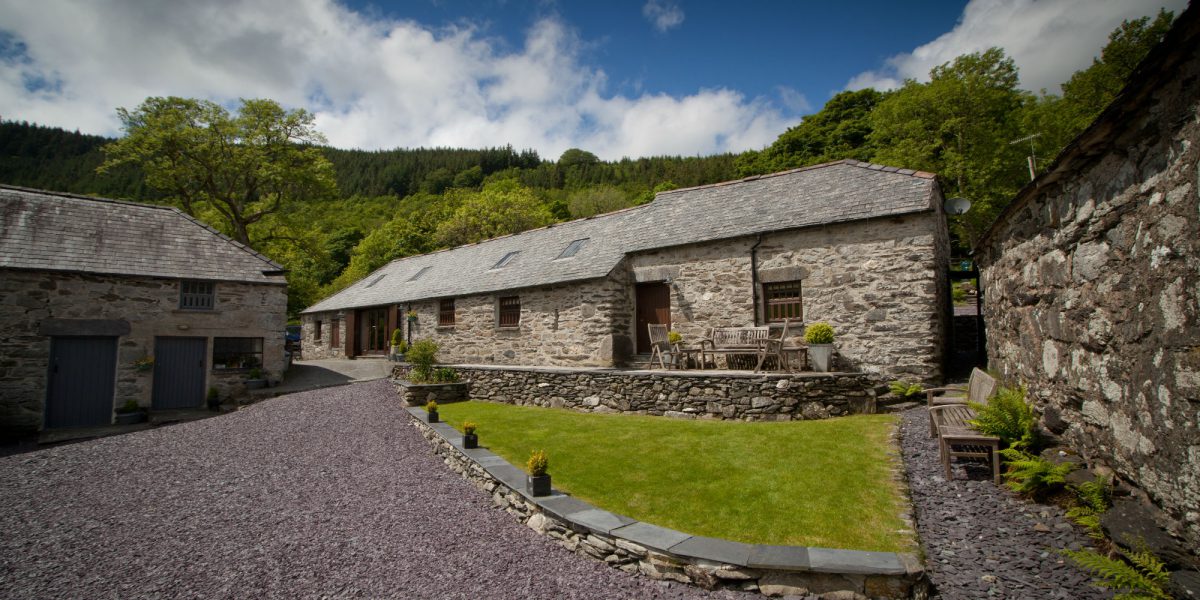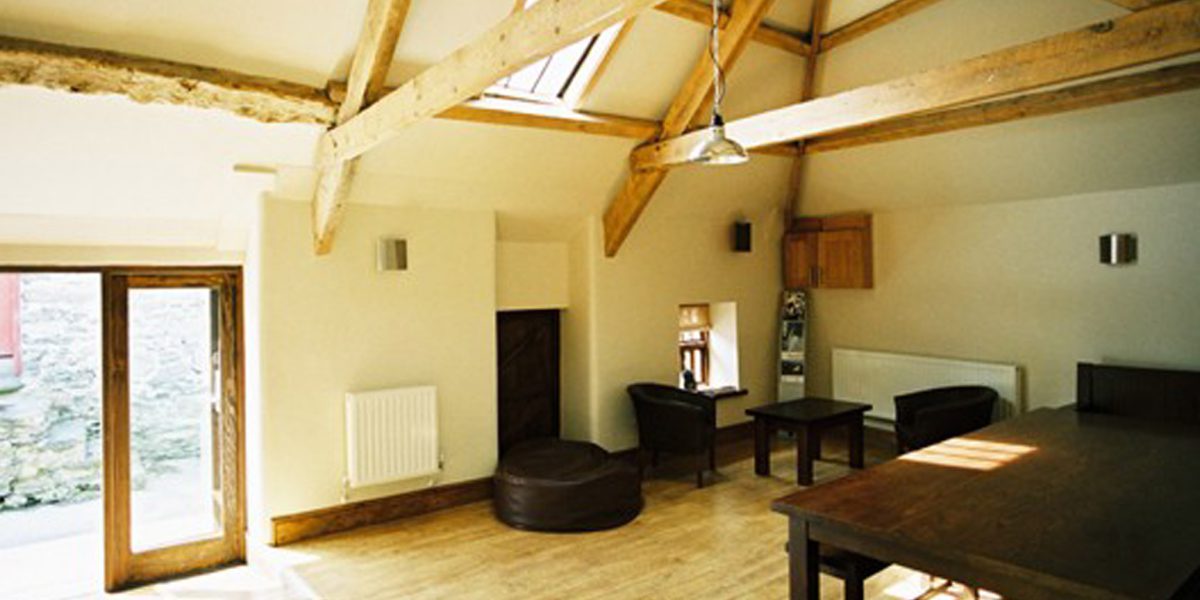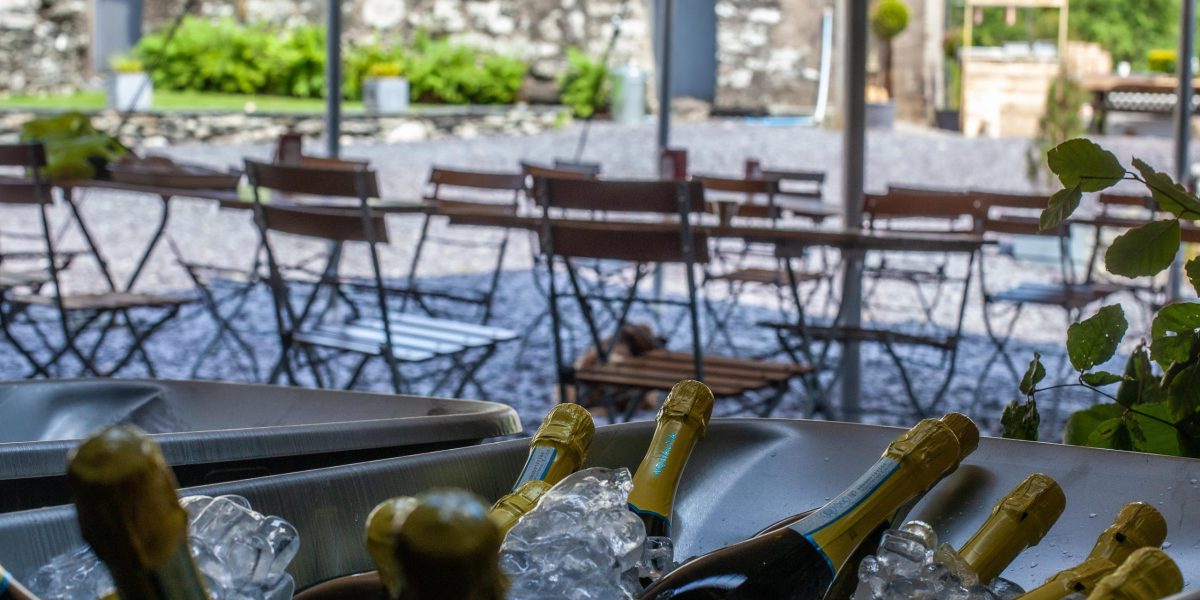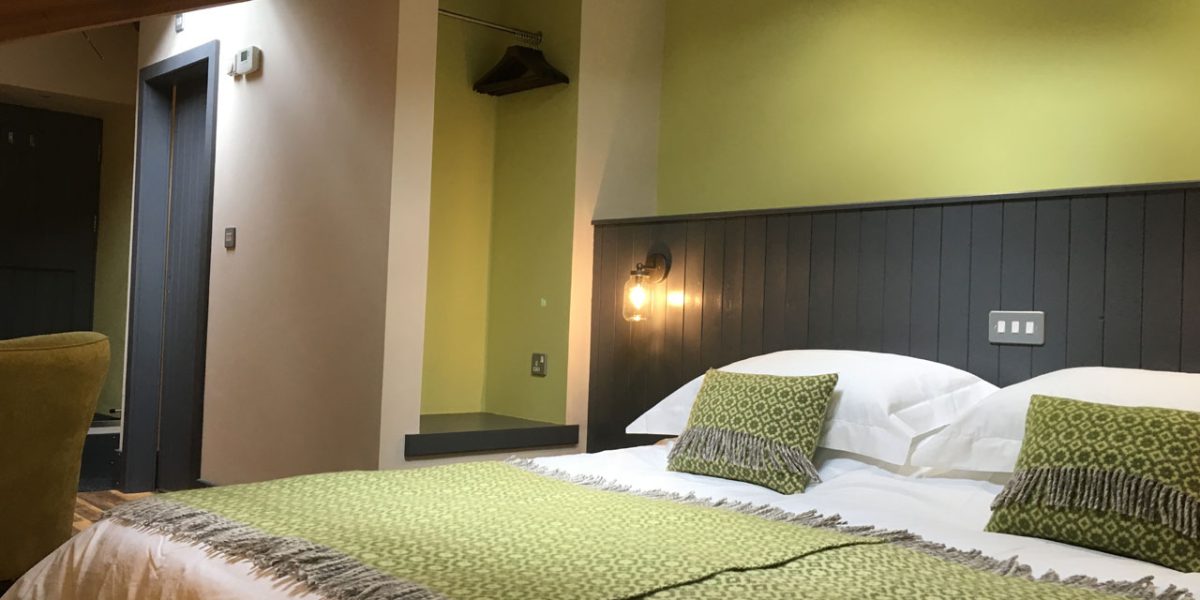 Book short break
from £220
Restaurant
It's a perfect fit for its rural surroundings. The lodge is an historic traditional Welsh long barn built of rugged stone and set within the courtyard of what was originally a working farm, Plasglasgwm. But initial appearances are deceptive. Inside, it has been stripped of all dark, rustic nooks and crannies thanks to a stunning recreation – think sleek and spacious, contemporary and cool, and you're not far wrong.
Think also of it as a fusion of the Gallimores' talents. Tamsyn is an interior designer, while Peter's skills, amongst others (see below) – include carpentry. Their expertise also embraces the Great Outdoors, which is very much on your doorstep: in this case an undiscovered slice of the Snowdonia National Park that includes exhilarating hill walking and mountain biking. You've come to the right place to enjoy it all, and Peter can recommend the best sports for guests to explore. But to return to the accommodation. Plasglasgwm is a luxury lodge that can sleep six guests, so it's ideal for families and friends alike. With its leather sofas, Egyptian cotton linen and clean, uncluttered lines it's as if a trendy boutique hotel has been airlifted from town to country. And the Gallimores aren't resting on their laurels. This enterprising couple's ongoing plans include additional accommodation and they have already opened a café onsite.
*Please note that Cwt Mochyn rooms are only bookable as additional sleeping for Llety. Easter – October only.
Special Features
Characterful accommodation in an authentic Welsh farm holding
Now a licenced premise to hold celebratory events and intimate getaways
The perfect peaceful rural retreat close to popular Betws-y-Coed and many Snowdonia attractions
Committed, talented hosts to help you make the most of these surroundings

Wales now has some of the most luxurious and stylish self-catering properties on the planet. And we're pleased to report that the 'people factor'  - that all-important element of hospitality that plays such as part in Rarebits Collection 's continuing success - is also present in Hideaway Rarebits, with owners going that extra mile to look after their guests. It's self-catering that caters for all tastes.
View this collection