The Old Vicarage
Moylegrove
Relaxing contemporary luxury in a historic Edwardian house, close to the sea. Laid back hosting offering modern boutique hotel standard accommodation.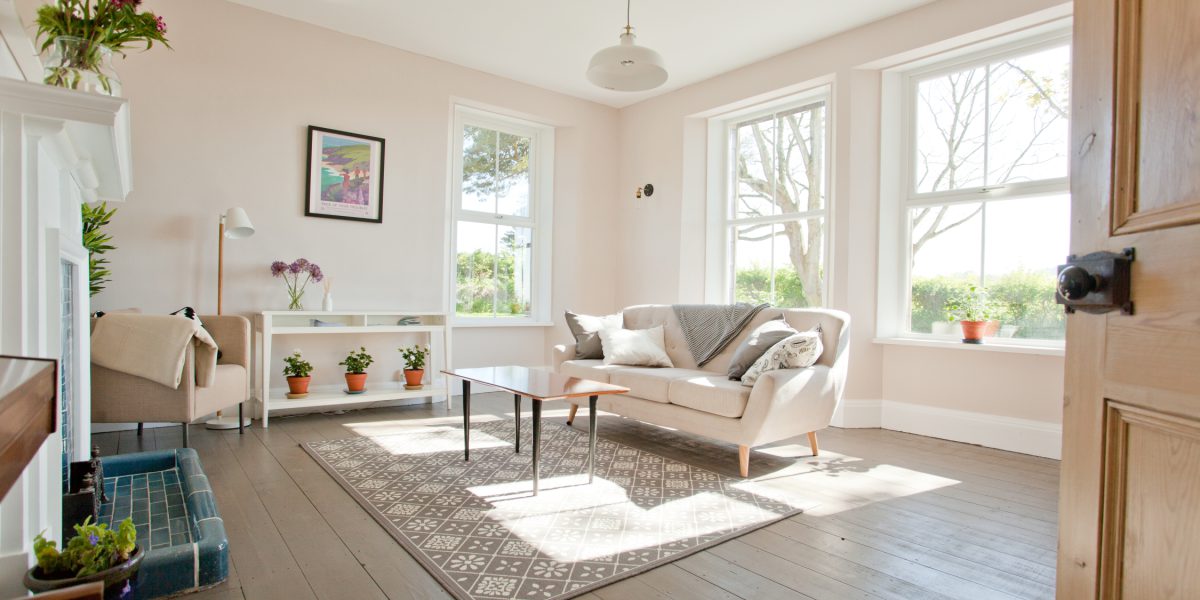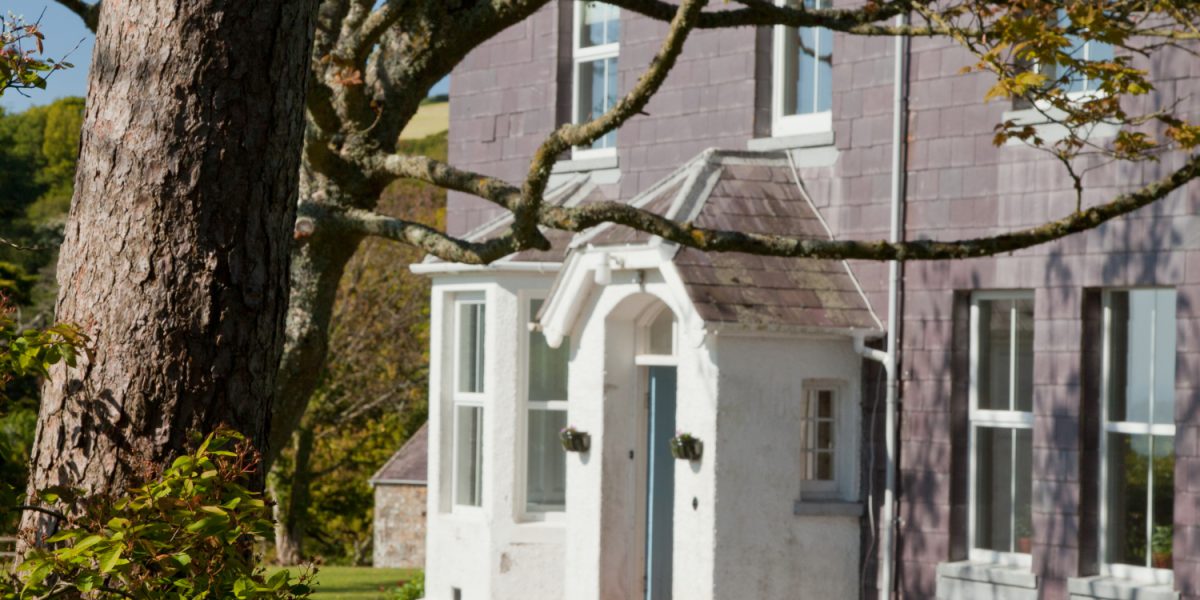 Book today
from £110 for 2
Meeting Room
Megan and Jaap personify all that is great about the new breed of hospitality in Wales, and The Old Vicarage has their stamp all over it. Their chilled style, their relaxed individuality, and their obvious passion for great service runs through every brick, every stripped wooden floor, every piece of original contemporary art in this lovingly restored grand old Edwardian lady. Tucked away on the rugged North Pembrokeshire coast this modern gem is a short potter from the coastal path, with its roughly hewn cliffs and romantic pebbled coves giving way to rolling sand dunes and miles of glorious beaches.
There's meticulous detail at every turn, uncluttered luxury sits well with understated vintage Welsh cool. The five high ceilinged chintz-free bedrooms are flooded with light, the original features retained in a painstaking restoration against a relaxing soft colour palette, accented by splashes of colour on the artisan soft furnishings. There's super comfy handmade super king beds to die for, deluxe crisp white bed linen, boutique hotel tea leaves and delicious real coffee. The en-suite bathrooms have quality showers, contemporary chrome fittings, huge fluffy white towels and pampering designer toiletries. There are flat screen televisions in all rooms with Freeview and free WIFI if you feel a need to keep in touch with the outside world, but with the stunning views across the rolling valley to Ceibwr Bay and the sea, we'd be surprised if you wanted to.
The attention to detail extends well beyond the bedrooms. Breakfast is a delight, there's always local maple cure bacon and farmhouse sausages, a fabulous vegetarian version with grilled halloumi and buttery spinach, organic porridge, smoked salmon and dill pancakes and homemade bread, but expect some yummy seasonal delicacies, fresh from the garden.
Meg is a consummate and professional host, with seamless efficiency she'll arrange the kind of little extras that many hotels would be proud of. From a bouquet of fresh flowers, iced champagne in your room, to organising in-house massages, reflexology or essential oil treatment, a locally sourced gourmet picnic arranged, taxi's to and from dinner, or help planning an event are all taken in her stride and delivered with a dose of her endlessly cheerful smiles.

Great Little Places enjoys a reputation in Britain and worldwide as the collection of small and friendly places to stay in Wales. Small is beautiful – but such places, unlike the best hotels (which are listed in almost every guidebook), are much more difficult to find. Locating small establishments that really stand out from the huge choice is much more of a challenge – but that's what we're all about.
View this collection