The Quabs Cabin at Parc Le Breos
Gower
The Quabs is an amazing log cabin set in complete privacy in the grounds of the house overlooking the trout ponds.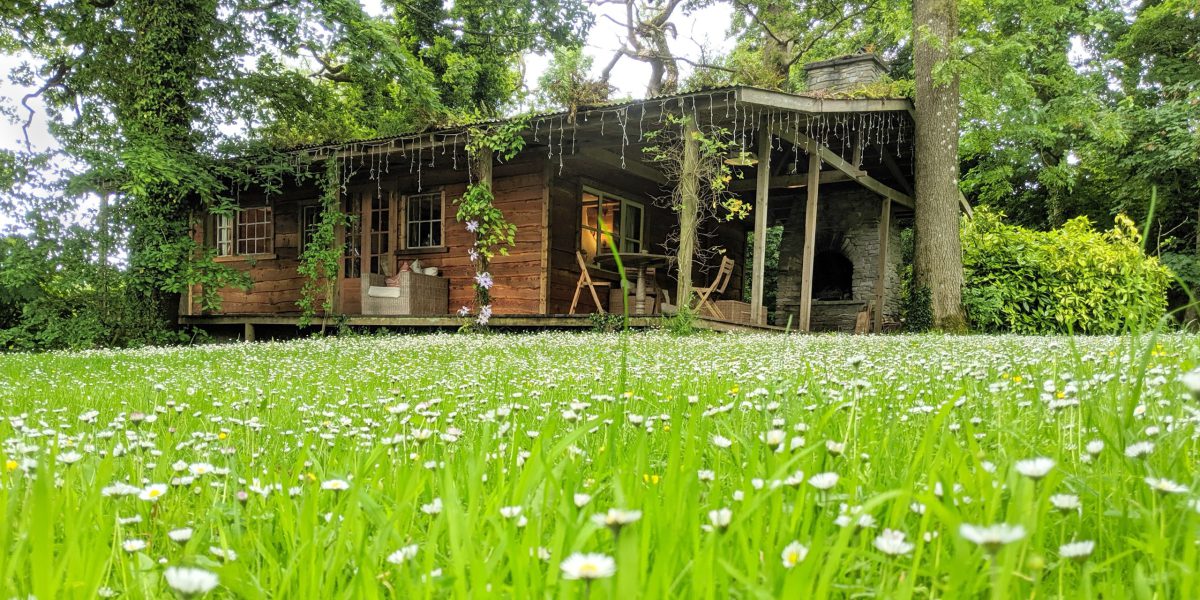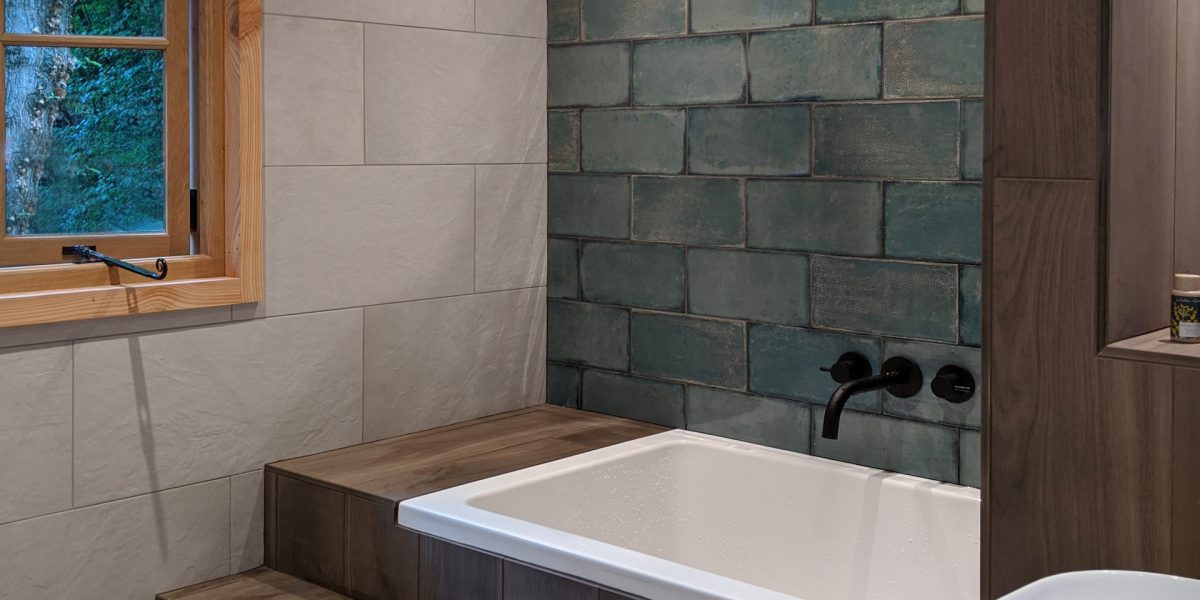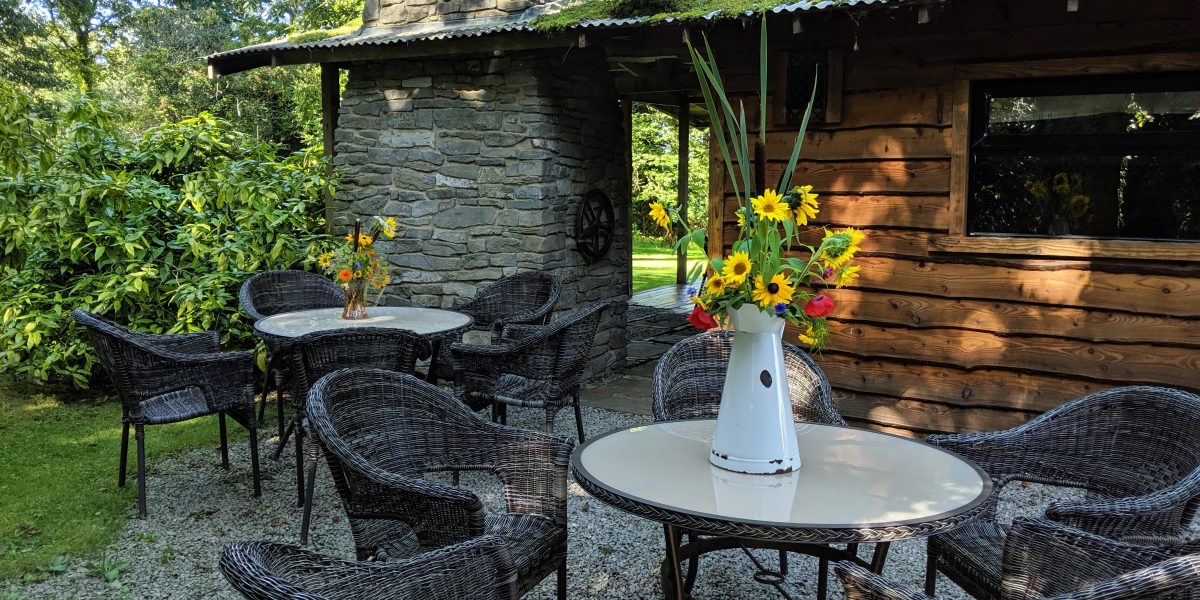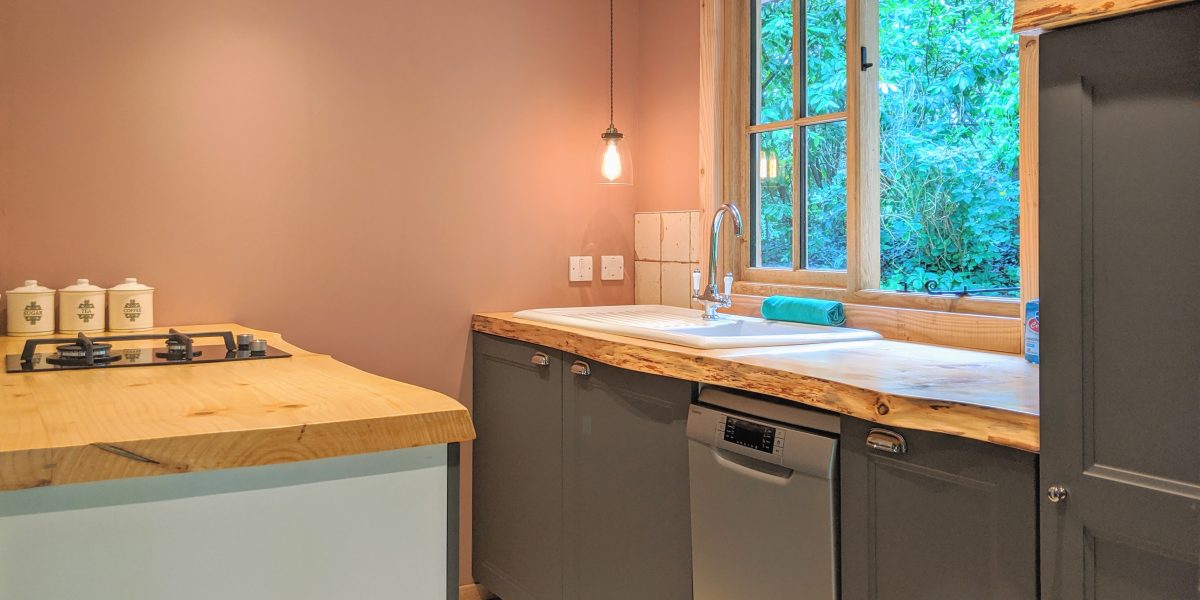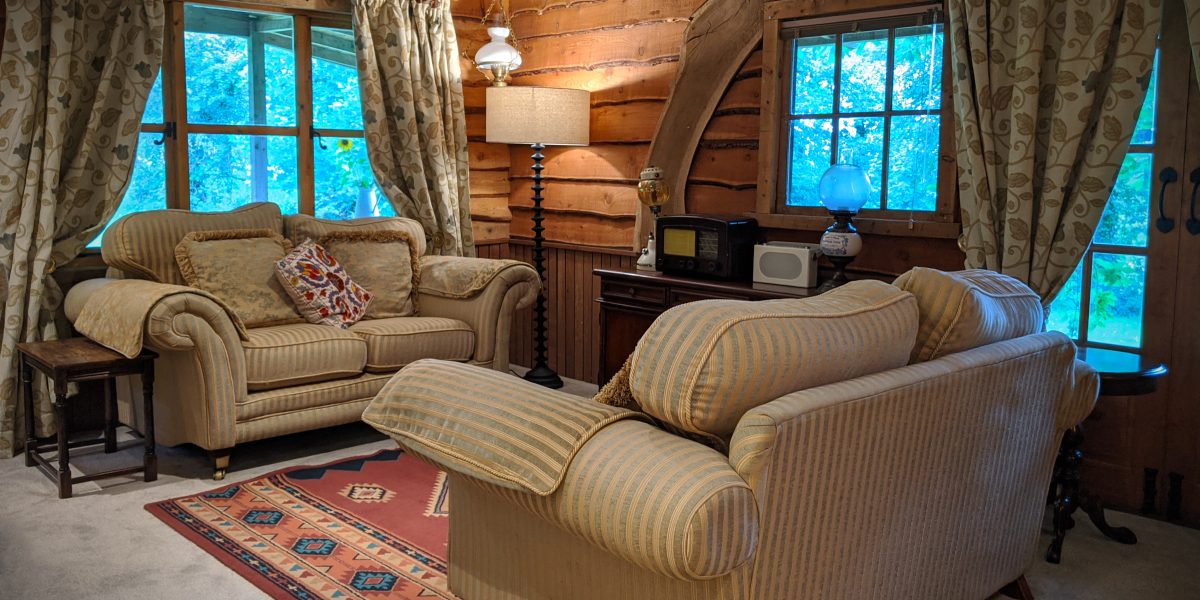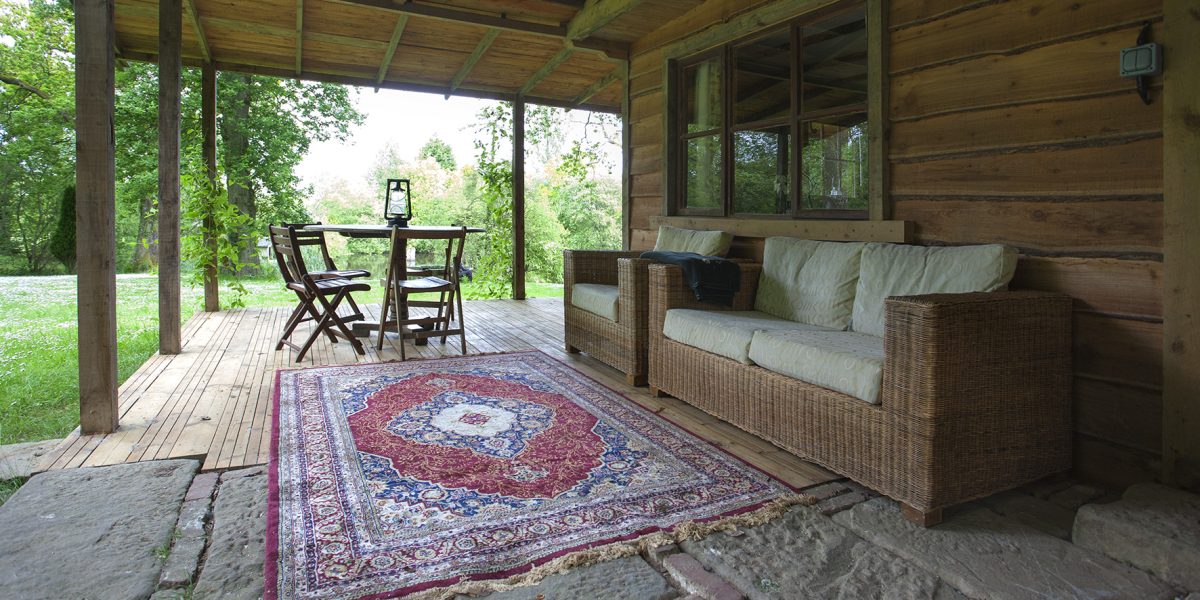 Book short break
from £220
Restaurant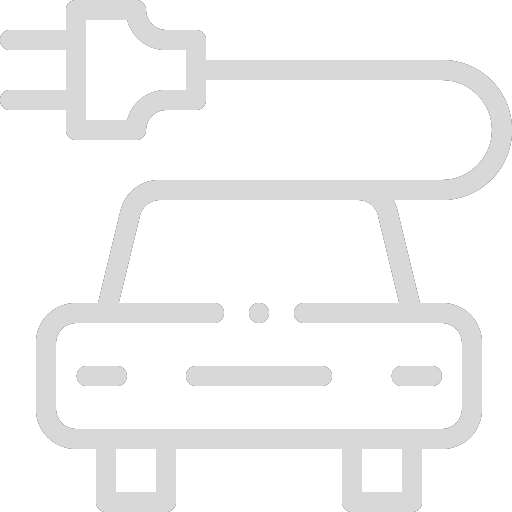 EV Charging
We celebrate different, and we really love unique. Parc-Le-Breos is, first and foremost, a gorgeous historic house in the country, with stunning gardens and grounds.  The Edwards family have painstakingly restored much of the seventy acres of the estate to their spectacular former glory, moving ten thousand tons of soil in the process.
There's seven acres of formal gardens, trout lakes, striped lawns, hidden valleys, a kitchen garden and even a Neolithic scheduled monument, to explore. Its meticulously maintained, you won't even need your walking boots, but … if you go down in the woods today …
The Quabs is an amazing log cabin set in complete privacy in the grounds of the house overlooking the trout ponds. Featuring all the comfort of more traditional self-catering, its tranquil setting allows you to feel immersed in nature. It is by-design quirky and most of its fabric has a story to tell. The terrace is made from huge sandstone slabs that were once part of a railway bridge in Swansea, and the bedroom walls feature tactile recycled wooden pallets.  The cabin was used as the main film location for 'Set Fire to the Stars', an account of Dylan Thomas's literary tour of fifties America, so it's hosted some famous guests.  Celebrity chef, Jamie Oliver even cooked up his signature Rabbit Bolognese here.
The fully equipped kitchen and comfy living room make never venturing further than the veranda a tempting option.  There's two cosy bedrooms, a modern bathroom, and even a TV, but we didn't even turn it on, instead, we loved the airy veranda with it's to-die for outside fireplace, perfect for a romantic supper under the stars, or a laughter fuelled BBQ with friends at any time of the year.  Alternatively, if cooking isn't your thing, you are more than welcome to call down to the restaurant at the main house for a leisurely breakfast or dinner.
Just a short drive from vibrant Swansea, the famed Gower peninsula, is more than just a pretty face.  It was designated as the UK's first Area of Outstanding Natural Beauty back in 1956 and has much to offer.  Wide open surfing beaches, endless sand dune potters, bracing coastal walking and rare wildlife habitat. It is the great outdoors personified.

Wales now has some of the most luxurious and stylish self-catering properties on the planet. And we're pleased to report that the 'people factor'  - that all-important element of hospitality that plays such as part in Rarebits Collection 's continuing success - is also present in Hideaway Rarebits, with owners going that extra mile to look after their guests. It's self-catering that caters for all tastes.
View this collection