Most Popular Towns in Wales
For some people, when asked what Wales represents for them, they might think of rolling hillsides, dramatic steeping valleys, wonderful wildlife and vast farmlands. Whilst the beauty of Wales' natural landscapes can't be ignored, there is also much to be admired about the country's towns! From seaside towns to market towns and towns with historic castles, Wales' is home to many quirky and quaint towns that keep tourists flocking to their streets year after year.
Let's take a look at some of Wales' most popular towns and help you feel inspired to plan your next Welsh getaway…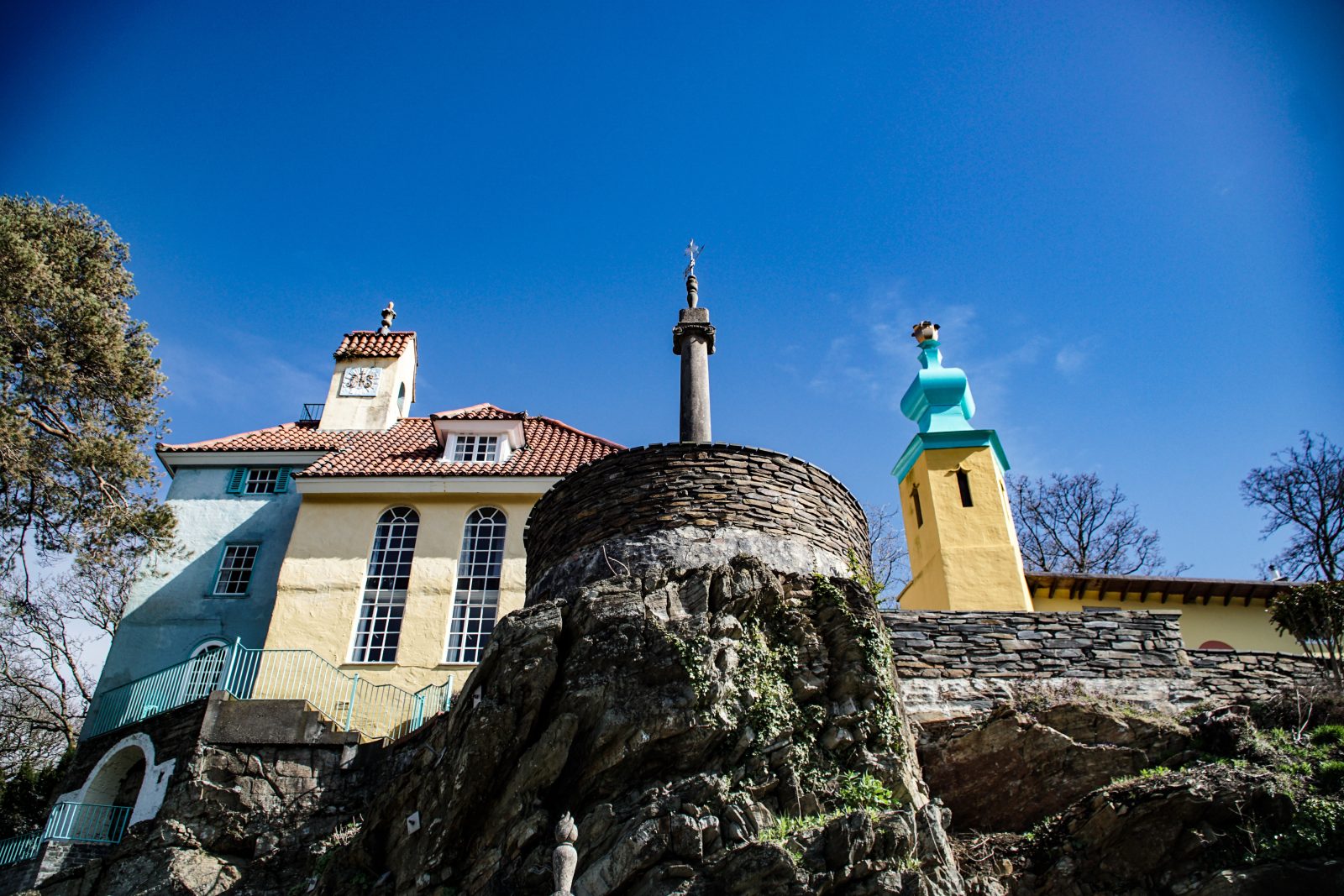 1. Portmeirion
Characterised by its colourful cottages, and seaside setting, the Italianate village of Portmeirion is a world-renowned Welsh town, and one of the most popular places to stay in Wales. The vision of Sir Clough Williams-Ellis, Portmeirion's enchanting architecture has people from all over the world come to experience its otherworldly magic for themselves.
For those looking to extend their stay in the fairytale-esque Portmeirion village, the waterfront Hotel Portmeirion can be found in the middle of it all, oozing eclectic character. Overlooking Portmeirion's fabulous private peninsula, guests can enjoy fine classical cuisine and impeccable hospitality.
Portmeirion's unique flair doesn't stop there, for Welsh Rarebits guests also can handpick their stay in one of Portmeirion's deluxe cottage suites!
But no matter where you choose to stay, the village's charming quirks, from beautiful gardens and woodlands to hidden coves and, of course, dazzling architecture, will keep the magic flowing day in day out.
Learn more about staying at Portmeirion Village…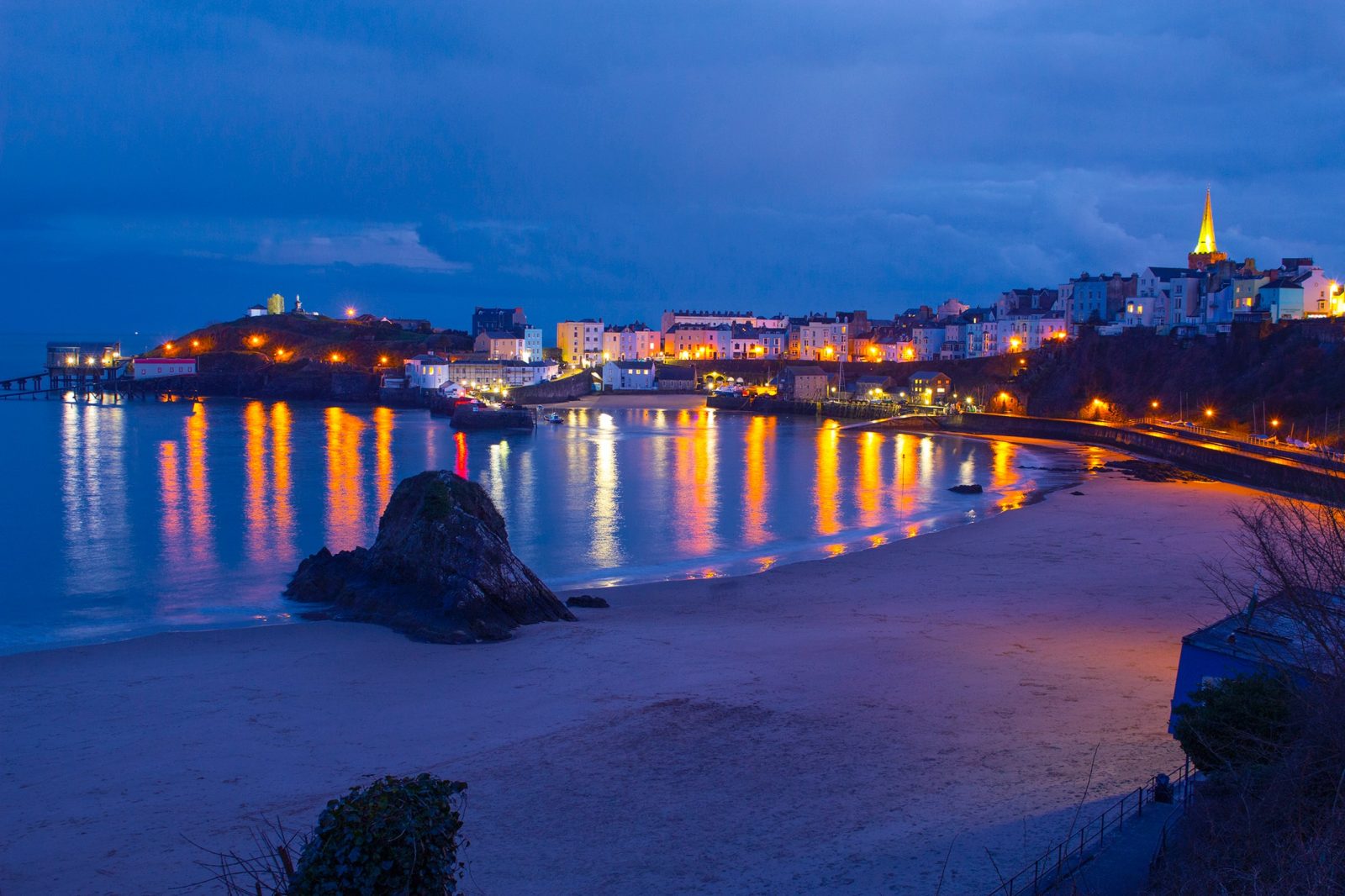 2. Tenby
If it's a seaside escape you're looking for, Tenby has got everything and more!
One of the UK's most popular seaside resorts, the iconic harbour town of Tenby was only recently named the prettiest town in the UK, but is also the proud receiver of many other accolades. Situated in Pembrokeshire, on the western shore of Carmarthen Bay, the resort is perfect for family getaways or couples looking to soak up the sun and refreshing sea breeze! From Tenby's famous harbour, visitors can enjoy a range of activities such as fishing, sailing out to nearby Caldey Island, or simply relaxing on the seafront with an ice cream.
Steeped in history, we would recommend taking a stroll up from the beachfront into the town's cobbled streets. During the walk, expect to feast your eyes upon charming pastel-coloured buildings, the fine St Mary's Church, the oldest independent museum in Wales, and visually impressive Pembrokeshire landscapes and paintings at Tenby's Art Gallery.
Given its unrelenting popularity, especially in peak season, you may prefer to visit Tenby for day trips rather than find accommodation within the town itself. If so, be sure to check out nearby Saundersfoot where Welsh Rarebits property, St Brides Spa Hotel can be found.
This state-of-the-art spa offers views to die for, perched high atop a headland where the seascape extends for miles. The stunning Pembrokeshire hotel is just a stone's throw away from Tenby town, but perfect for escaping the hustle and bustle of its popular harbour at the end of the day.
Book your stay at St Brides Spa Hotel…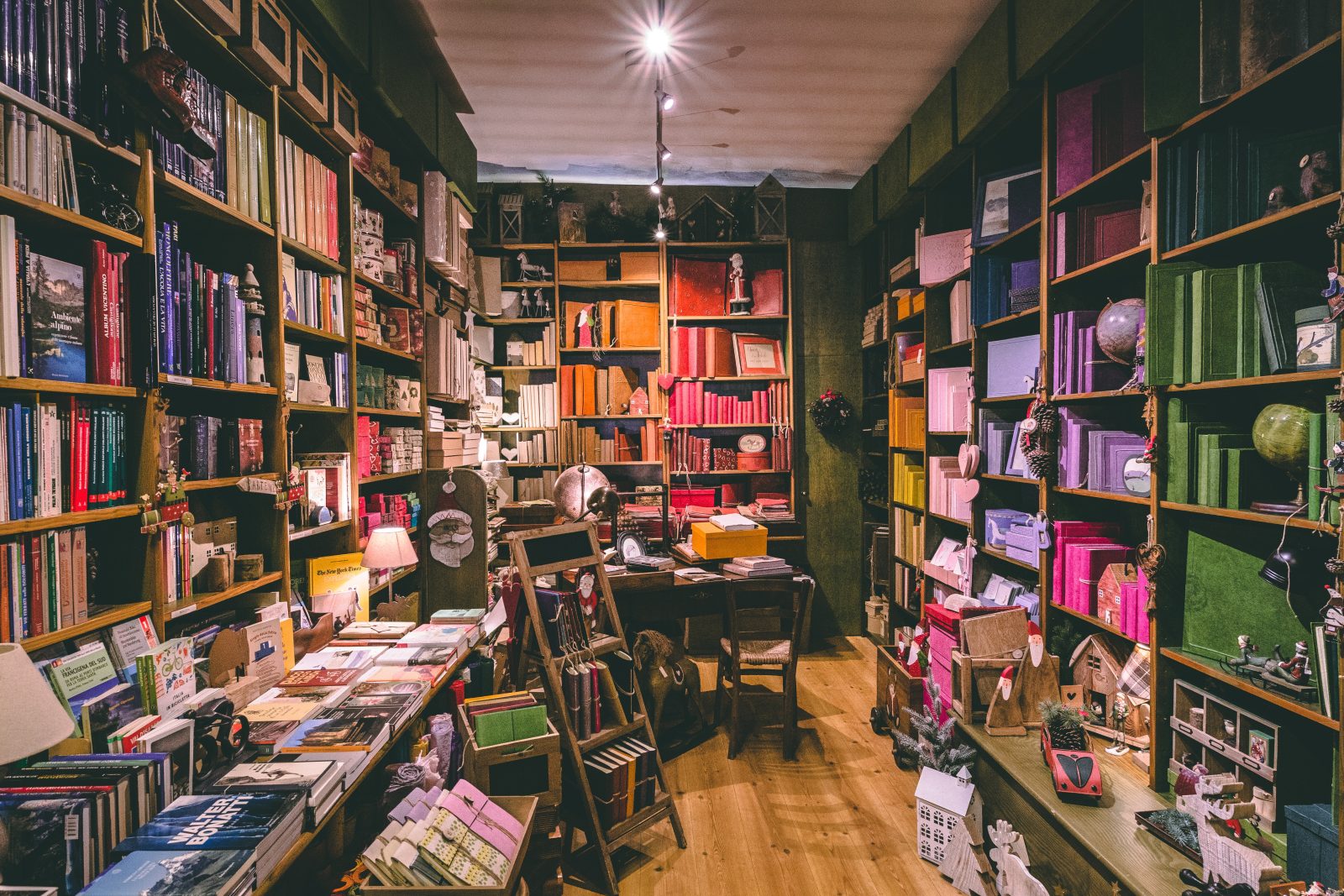 3. Hay-on-Wye
Hay-on-Wye is a dream destination for book lovers, cafe culture enthusiasts and avid attenders of the town's popular annual Literature and Arts Festival. In the words of Bill Clinton, Hay-on-Wye's book festival is the "Woodstock of the Mind"!
The tiny Brecon market town, often referred to as the 'Town of Books', is renowned all across the world for its plethora of boutique bookshops and international festivals. Straddling the English and Welsh border, Hay-on-Wye is teeming with quaint eateries and cafe's that are perfect for taking a break from perusing the shelves, and indulging in your latest literary purchase!
If you're a bibliophile that loves to escape reality into the pages of a good book, the Town of Books is just the place to do so. Isolated away from the hustle and bustle of day-to-day life, you may even struggle to get a clear phone signal!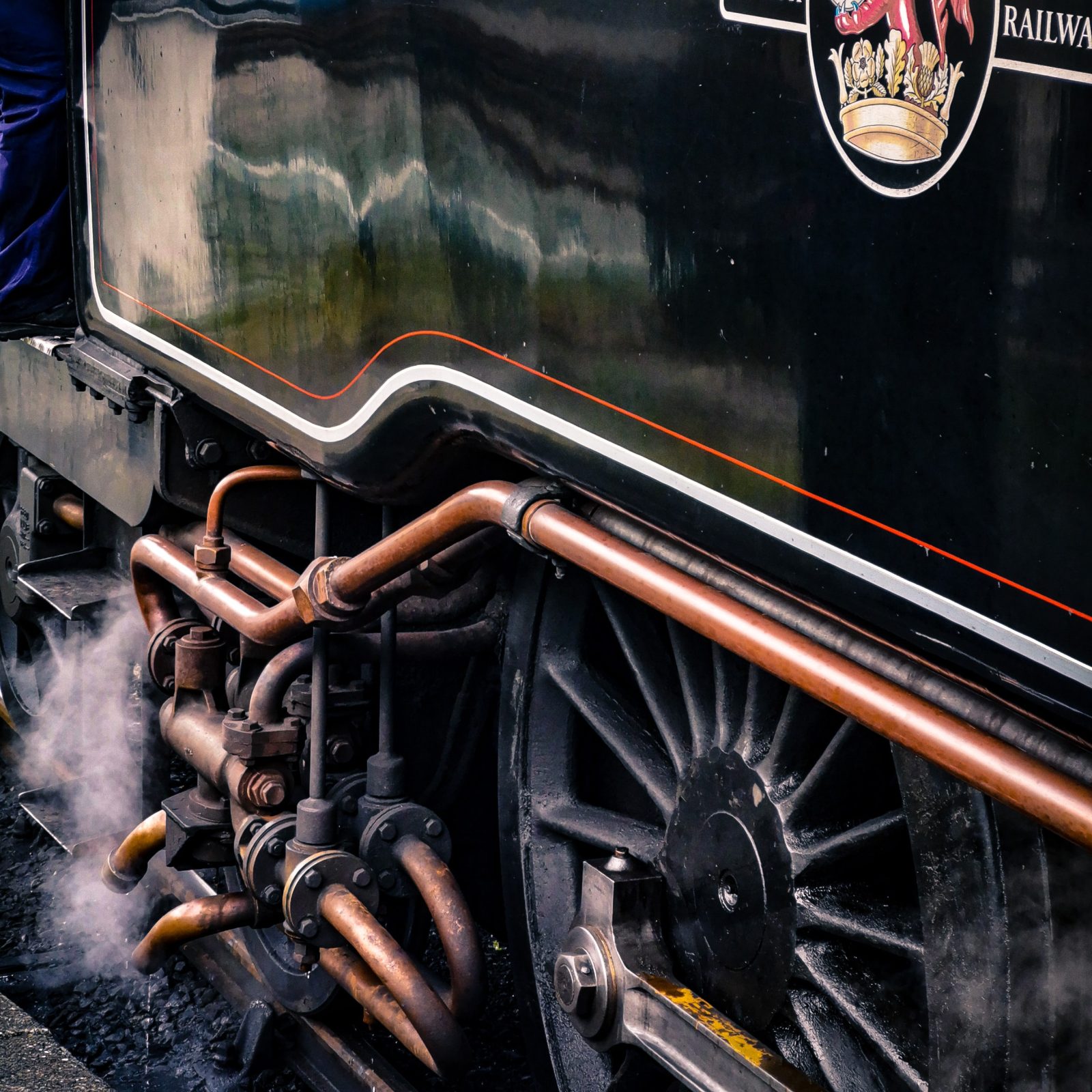 4. Llangollen
Nestled in the valley of the River Dee, in the county of Denbighshire, the historic market town of Llangollen has been a popular tourist resort in Wales since the Georgian years. And it's not hard to see why!
Surrounded by steep-sided rolling green hills and the banks of the beautiful River Dee, Llangollen's picturesque setting is perfect for relaxing and whiling away a day in. Whether you're visiting for a day or a long weekend, there's plenty to do and see. From the atmospheric ruins of the 13th century Castell Dinas Brân, to the town's renowned steam train and canal boat rides, there are some great locations from which to view the astounding natural beauty of Llangollen.
If you time your visit just right, you can also coincide a visit to Llangollen with one of its numerous festivals! The North Wales town plays host to the Musical Eisteddfod as well as the Fringe festival in July. With so many offerings all year round, be sure to feature this iconic Welsh town high up on your Welsh getaway to-do list!
Should you find yourself drawn in by the beauty of Llangollen, why not extend your stay with a night or two in The Hand at Llanarmon? Near to Llangollen as the crow flies, The Hand makes for a soothing retreat that is superbly placed for exploring Llangollen town and its rolling borderlands.
Learn more about staying at The Hand…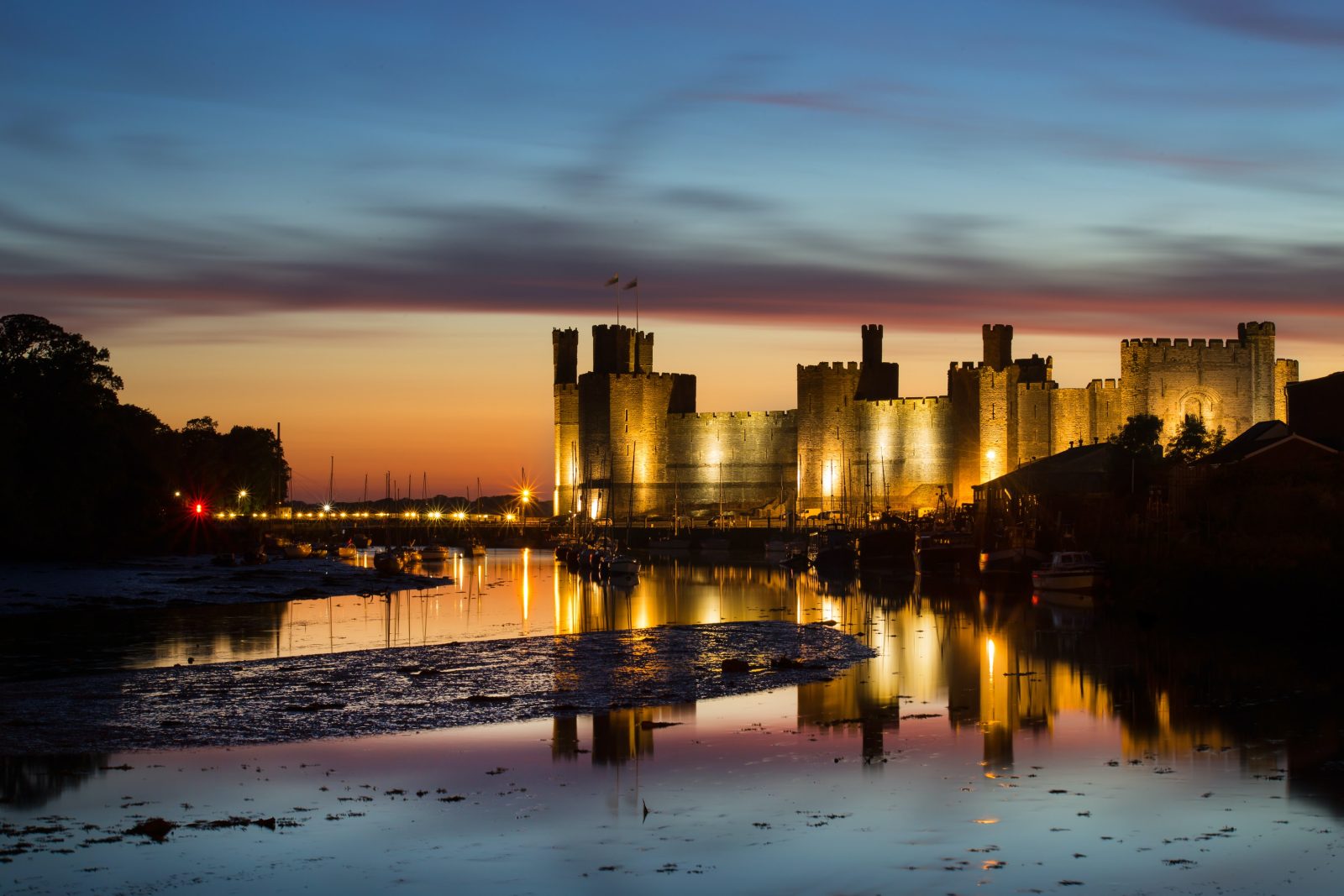 5. Caernarfon
As a country, Wales is famous for many things, but it is widely known for being the home to many impressive and physically imposing castles. Arguably one of Wales' most famous castles, Caernarfon Castle sees visitors from far and wide flocking to the North Wales coastline to see its magnificent architecture for themselves. Whilst the historic town is more often than not visited for its medieval focal point, Caernarfon Castle,  the town also makes for a fantastic day out and base from which to explore Snowdonia's mountainous backdrop and picturesque views. From Caernarfon's recently developed waterfront, you can stop and relax with a bite to eat whilst overlooking the views that extend across the Menai Strait and towards Anglesey.
If you can't get enough of Caernarfon's intriguing atmosphere, delightful shops and historic architecture, you might like to consider a stay at the nearby Welsh Rarebits property, Plas Dinas Country House! Whilst this generously-sized house has attractions like Caernarfon castle and the mountains of Eryri (Snowdonia) on its doorstep, you may find it hard to rush away from the house's plush Drawing Room, well-appointed bedrooms and elegant country house luxury! Not to mention, the award-winning chef Daniel ap Geraint heads Plas Dinas' restaurant, which is fast becoming Caernarfon's trendiest dining experience.
Begin your Caernarfon getaway with a stay at Plas Dinas Country House…