When asking where to go for a weekend getaway in Wales you're hit with a challenge…
History, beauty and culture are abundant throughout the country and this may make it hard for you to narrow down these options and locations to choose. Do you choose North Wales with its sprawling hills and mountainous terrain, Mid-Wales with its rolling countryside sewn together with patchwork fields, or South Wales offering miles of untouched coastline and the flickering lights of its Capital City?
The Country is rife with discovered and undiscovered gems and that makes placing a weekend away to Wales all that much harder.
Don't worry though, we've got the perfect guide for your weekend getaway to Wales!
1. South Wales
South Wales is often described as a "beginner' step into Wales and what better way to start your welsh experience with a weekend getaway to the Capital City of Cardiff or exploring the abundant, untouched coastlines of South Wales?
The Capital has so much to offer from wandering the historic grounds of Cardiff Castle to studying the masters at the national National Museum. Weather History, Nightlife or just a calming walk around Cardiff's Bay is your idea of a getaway the capital will not disappoint. The City is jammed full of culture and experiences to keep you and the family occupied! Many of Cardiff's most sought after attractions are found scattered around the bay. Glance into the political culture with a visit to the Senedd, or explore the natural arts centre the Millenium and let the inner expressionist out!
Filled with vibrant energy, Cardiff is one of Wales top urban spots to visit with sprawls of unspoilt Victorian architecture, bustling Nightlife and beautiful walks around the Cardiff bay trails. It's definitely not one to be missed and a great weekend getaway for the family!
The southern coast of Wales is right at your doorstep with places like Rest Bay Beach for the more adventurous of you looking for that perfect swell. Just twenty miles from the capital it is a popular surfing bay amongst the locals and a great place to soak in the natural beauty of South Wales. Whether you're looking for culture, nightlife or to get out and put your aquatic abilities to the test it has it all on offer.
Looking to have that perfect weekend getaway to Cardiff or South Wales? Why not stay in one of our Luxury one-off gems for that real authentic welsh experience?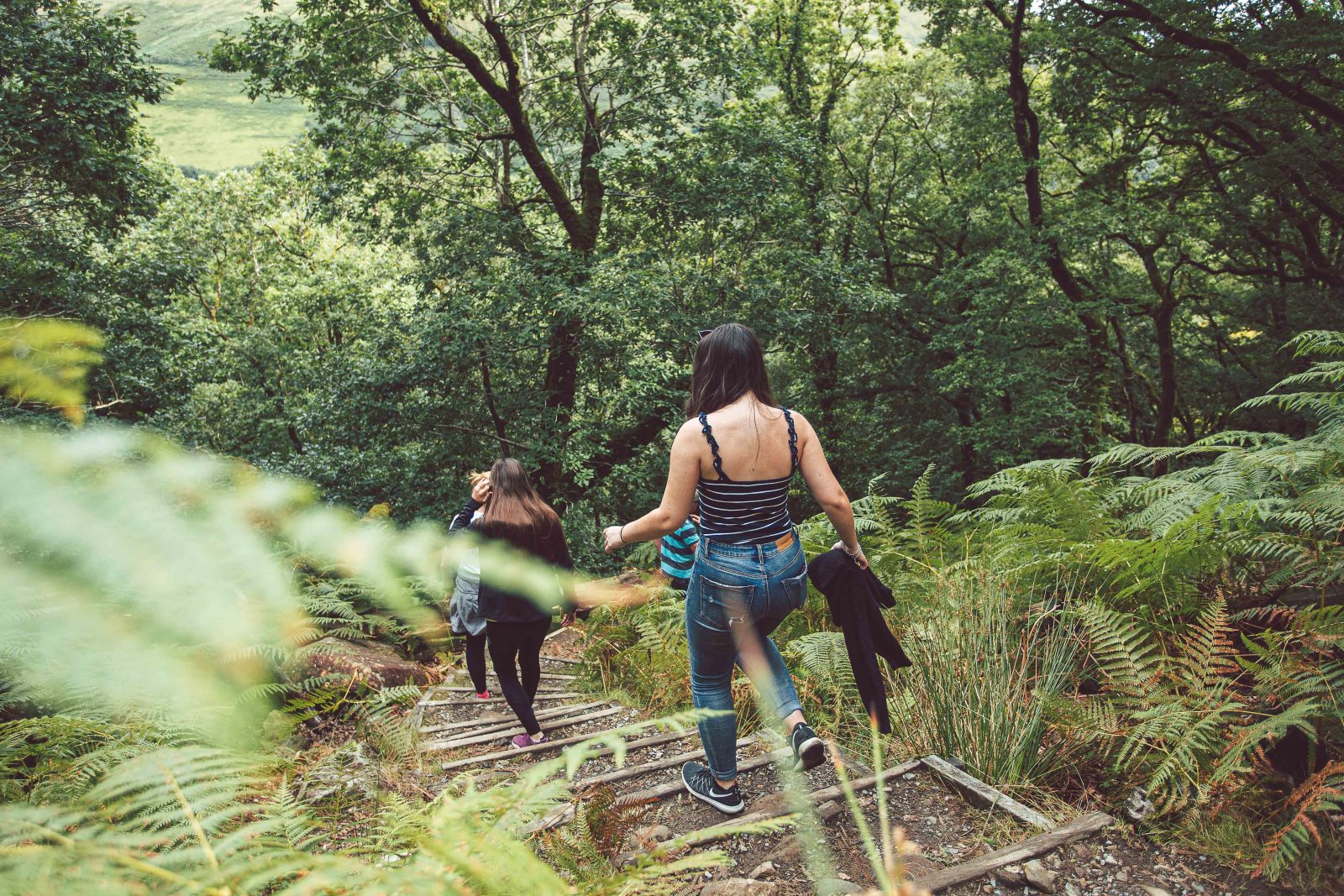 2. Mid-Wales
Mid Wales is another perfect location for a weekend getaway. The area encompasses a diverse and historic landscape rich with culture and rolling hills that drift away into the horizon.  A unique place that has formed its own identity and packing an abundance of character. Whether you're looking for that mountain bike getaway to appease the adrenaline junky within or a quaint country-side family getaway it has it all to offer!
The Brecon Beacons National Park is a large portion of the southern end of Mid Wales and is particularly well known for its beautiful scenic walks, boasting over 2000 miles of public footpaths. This incorporates both difficult highland paths for the more adventurous and experienced of you or gentle rolling slopes and hills for that perfect escape to the country. as well as offering some of the most diverse and finest mountain bike paths in all of the UK! It really is a place to be seen and great for those weekend escapes from the city or just to take the family out on an adventure!
Looking for those undiscovered gems and hidden trails? Perhaps The Cambrian Mountain range is more to your taste! The mountain range is a wild and vast plateau lying between Snowdonia and the Brecon Beacons steeped in an extensive history. It offers miles of walking trails through scattered woodland and tumbling waterfalls that intertwine and cut through the rugged countryside. Hailed as one of the most enticing and naturally beautiful areas in all of the UK it really is one of Wales most iconic and desirable places just to get out into the country and cool off from the stress and strife of everyday life.  Can you hear the call for adventure? Come and check out some of the unique locations we offer to really get stuck into Mid Wales and see its mesmerising character first hand!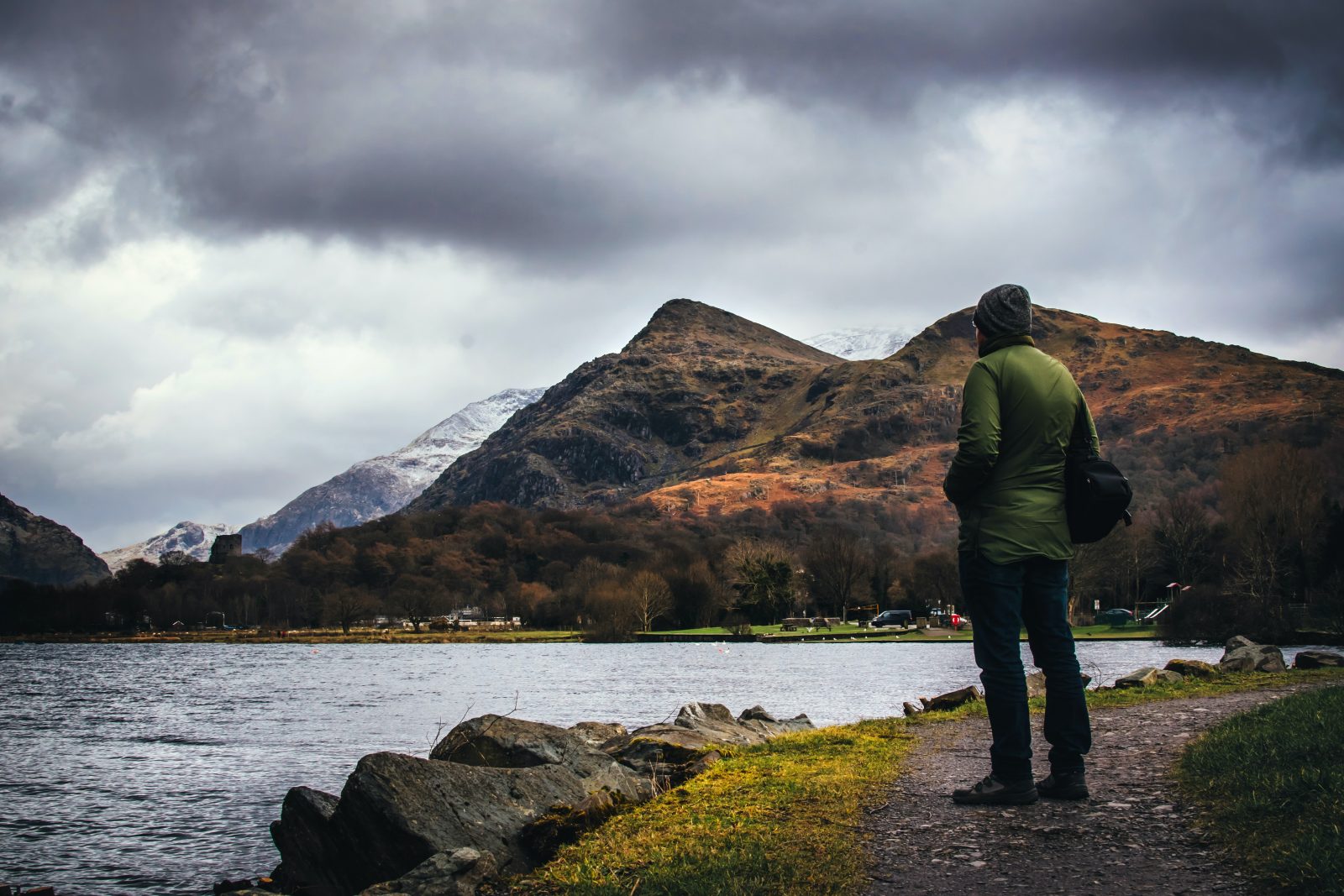 3. North Wales
North Wales is a sight to behold and an amazing place to take that well needed weekend break.  With superb scenery, stunning mountain ranges, charming Castles and sweeping rivers that cut across the land.  The region has copious amounts of true Welsh culture to explore from music, language and festivals. The ideal location for a true taste of Wales and all it has to offer. From the Isle of Anglesey, the largest island off the coast of wales boasting unmatched scenery as well as having Snowdonia towering as the backdrop, to Lake Vyrnwy Hotel and spa, standing in quiet isolation on a beautifully rugged forest hillside overlooking an encapsulating mountain-ringed lake, We have every option for whatever kind of getaway you desire!
Regardless if you're looking for a place to have real impactful natural beauty, Culture by the truckload, A weekend spa trip with a view you won't forget or to explore the adventurer in you North Wales is the ideal location to escape into the heart of Wales. We here at Welsh Rarebits have the perfect location for you to get away!