The Best Places to Walk in Wales
With its abundance of stunning countryside, it's unsurprising Wales draws in thousands of walkers each year. Whether you're planning to visit the north, south or middle of Wales, you'll find plenty of breath-taking and fascinating walks on offer.
No matter your ability, you'll find a Welsh walking trail to match to suit you. So, if you're looking to plan your next walking adventure, explore below to discover some of the best places to walk in Wales.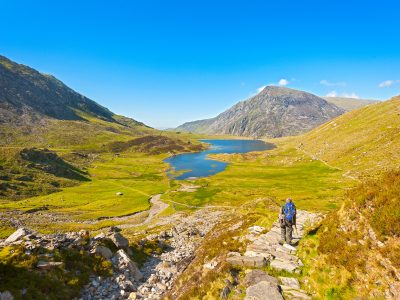 Cwm Idwal, Snowdonia
Unsurprisingly, there are quite a few walking trails in Snowdonia, but one of the most popular is the Cwm Idwal. It follows the legend of Idwal the giant, and a 12th-century prince and his son. Along the way, you'll witness some of the most dramatic, beautiful mountain scenery in Snowdonia's National Park. You'll also get to see the extraordinary Llyn Ogwen, which is where King Arthur's Sword was said to have been rested!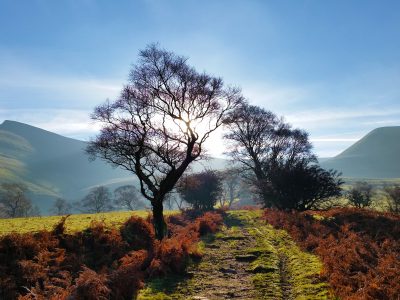 Cwm Llwch, Brecon Beacons
Head to the second most popular national park in Wales, the Brecon Beacons, and you can partake in the Cwm Llwch walk. Situated beneath the highest peak is the stunning Llyn Cwm Llwch. Legend has it that there is an invisible enchanted island, said to be home to fairies. It's worth keeping in mind that this hike is largely suitable for experienced walkers. It's thought to be the hardest way up to the Pen y Fan mountain – the highest mountain in the south of Britain.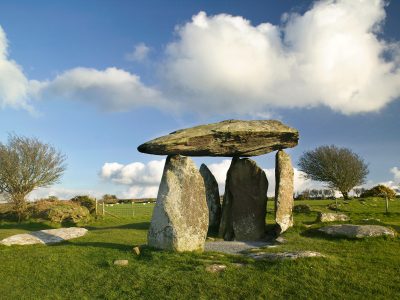 Preseli Hills, Pembrokeshire
Head inland from the Pembrokeshire Coast and you'll find the beautiful Preseli Hills walk, home to the Preseli bluestones. Although the stone monoliths now reside in Stonehenge, they are said to have originated from an ancient site in Pembrokeshire, where a mystical power can still be felt. Walkthrough the national park to the east side of the Preseli area and you'll get to witness Foel Drygarn, a staggering Bronze Age hilltop fort. You can only access it via foot, although there is a car park close by.
Holyhead Mountain, Anglesey
Finally, right in the north of Wales in Holyhead, Anglesey, you'll get to walk up the Holyhead Mountain. Walking from the roadside up a total of 400 steps, you'll reach the South Stack Lighthouse. This provides magnificent views over the sea and provides an almost end-of-the-earth feel. You'll definitely want to take your camera! The above are some of the most spectacular walks you can go on when you visit Wales. However, no matter where in the country you head, you'll find an almost endless supply of walking routes to be enjoyed.