Discover this hidden gem inside Eryri (Snowdonia) National Park! What looks like it should be situated in the heart of Italy, lies in a tucked away corner of Northern Wales. The town is called Portmeirion, a colourful, playful, architectural heaven, built decades ago by Sir Clough Williams-Ellis, a British architect with a unique design taste for old Italy.
The town of Portmeirion was acquired by Clough Williams-Ellis in 1925 after he had the idea to build a village that to 'inspire others'. He had been searching for a place to develop into his muse when he stumbled upon this village once called 'Aber la' which seemed the perfect setting for his imagination to be set free on. With panoramic ocean views, a flawless landscape and beautiful sunsets, it was to become the one-of-a-kind setting for this little slice of Italy in Wales.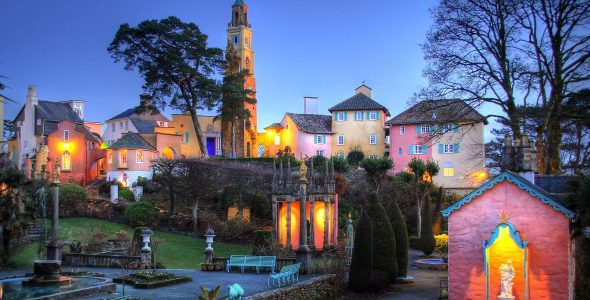 Offering up one of the most unique atmospheres and architectural designs there is, this Italianate village was even voted to be the second most instagrammable village in the UK. Due to its buildings forged out of endangered materials and artefacts imported from all around the world, it creates an environment and scenery like no other.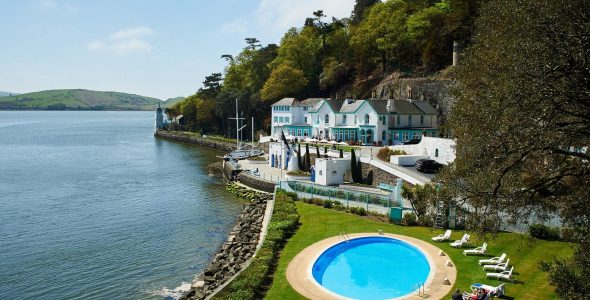 Besides Portmeirion being one of the most beautiful places to visit in Wales, what else is there to do there? After you've soaked up the amazing atmosphere and surroundings, there's always time for a dip in the pool or a trip to the beach, followed by grabbing a bite to eat at some of their top-of-the-range restaurants dotted about the village.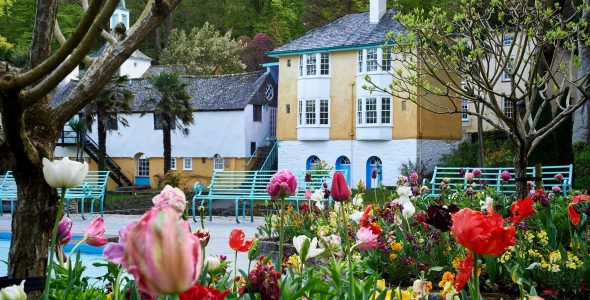 Although Portmeirion may just seem like a fun day out, there is the option for an overnight stay, which is where we come in! We've got beautiful cottages situated in the heart of Portmeirion, so you can enjoy the perfect stay-cation in Itlay.