Are you a thrill seeker? Have a passion for adventure? Or simply want to try something new? Then we've got you covered. Wales is home to the longest zip wire in the whole of Europe! With exceptional views over an old quarry, you can expect to see lakes, mountains and even some wildlife while you fly down this spectacular zip wire. Wales is home to many zip wires, but Velocity 2 is undoubtedly their most famous creation.
Located In Penrhyn Quarry in North Wales, you can find a 130-metre zip wire, not only does it stand out for its immense length, but for the speed you can expect to travel at, as it's the fastest zip wire in the world, reaching speeds of up to 100mph! People often believe that the experience must be over in a blink of an eye when travelling at those speeds, but in fact, the Velocity 2 Zip Wire experience lasts just over 60 seconds, so you can be sure to take in the magnificent views whilst flying high.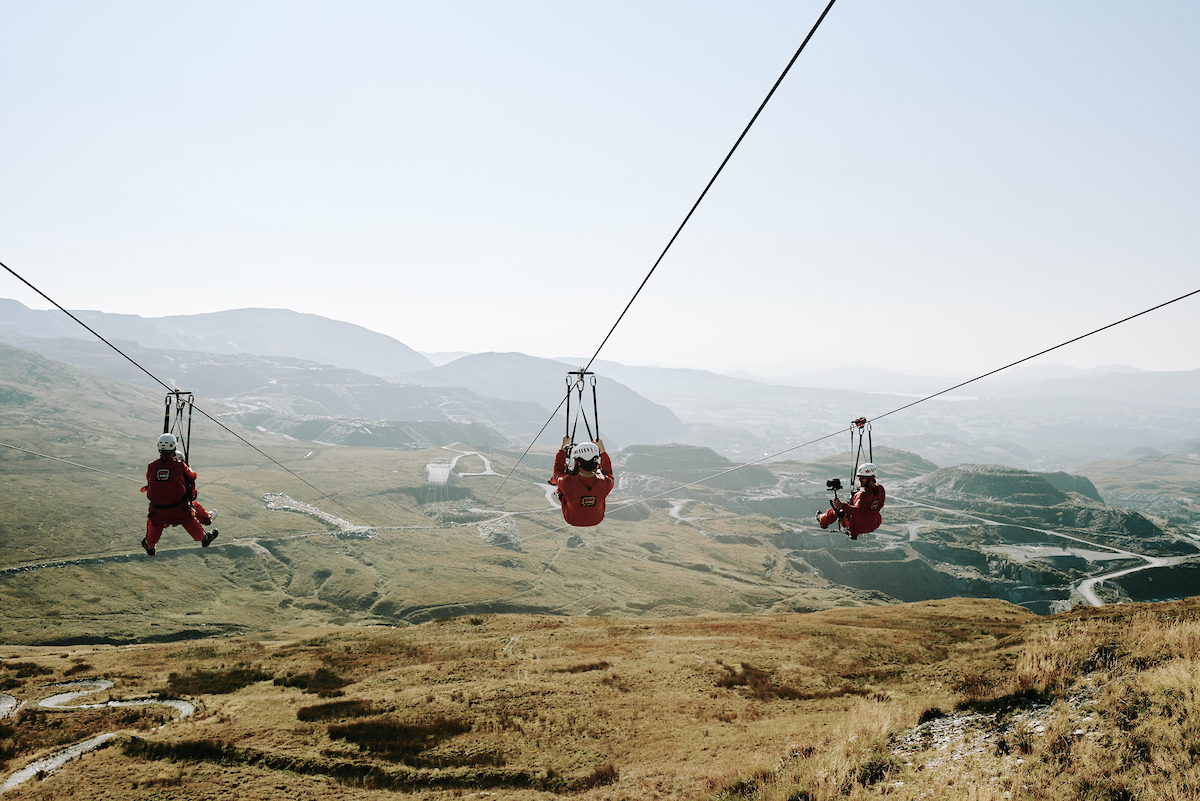 The views from the zip wire are extraordinary on their own, but another sweet surprise is the scenery on your way there. Penrhyn Quarry is hidden within the Eryri (Snowdonia) mountain range, offering up breath-taking views from all angles whilst you travel here, there are plenty of places to stop off in cafes, bars and restaurants on your way here, so you can sit in a scenic garden soaking up the views before heading to the top of the quarry to experience an unforgettable adventure. Once you've reached the top of the quarry, by a short bus ride that takes you from the car park to the top,  you can expect to be told about the history of Penrhyn Quarry on the bus trip. Once you've reached the top, you're given a short period of time to take photos, admire the view and chat with the instructors before getting prepped and ready to take off.
Being able to share this amazing experience with friends and family is one of the best unique points this zip wire has to offer. You're split into groups of four, where there are four separate zip lines all located next to each other, so you can all travel down the zip wire together and experience the wonders of the quarry as one group. This is quite the incentive for people who are a little more nervous than others, as having your friends and family by your side can help put you at ease and make the experience all that more enjoyable.
Where to stay while attending Velocity 2 Zip Wire?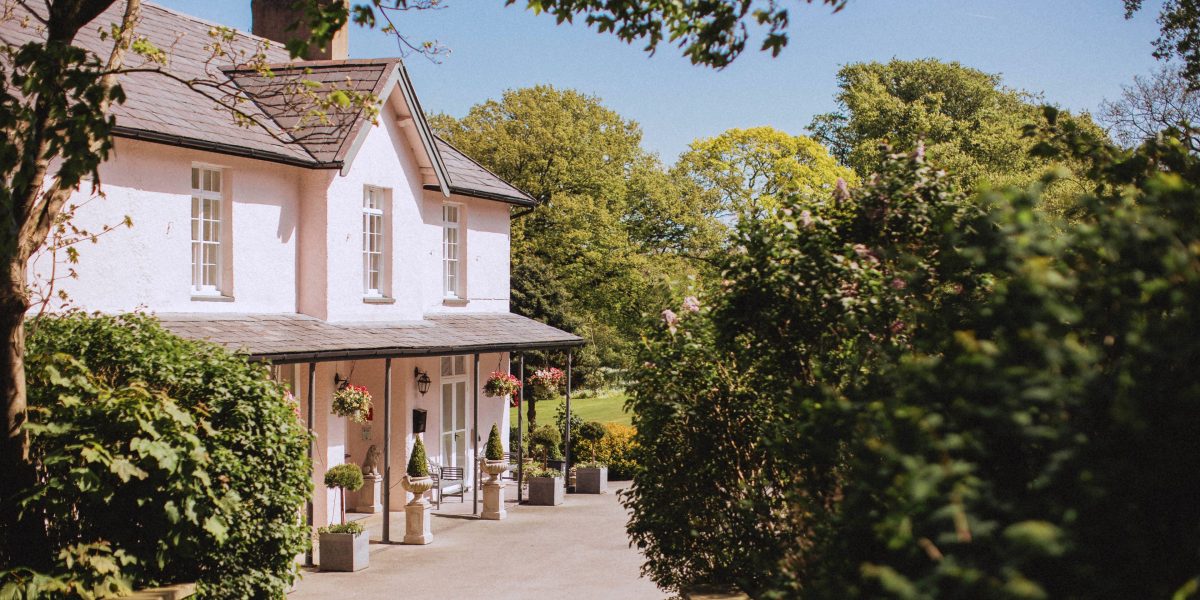 Plas Dinas Country House
Located just over a 20-minute drive away from Velocity 2, this spectacular country house has some amazing views of its own. With over 15 acres of wooded grounds surrounding the property and breath-taking views across Menai Strait to the Isle of Anglesey. It's easy to forget you on Eryri's (Snowdonia) doorstep when you've got so much scenery to soak in just on your doorstep. Take a short drive out of the property and you'll start to embark on some of the most magical woodland trails, reaching some astonishing views. This country house has 10 rooms, wifi and dogs are welcome! Be sure to secure this place to stay when planning your trip to Velocity 2 Zip Wire.
Book your stay at Plas Dinas Country House…
The Bull's Head Inn
A unique seaside stay on the island of Angelsey, still under a 30-minute drive away from Eryri (Snowdonia) and Velocity 2 Zip Wire. This unique stay combines both a seaside holiday with the chance to explore the Great Eryri (Snowdonia) National Park, so whether you're a renowned beach bum or have a taste for exploration, this quaint inn can provide you with the best of both worlds. Although it may be a struggle to tear yourself away from their restaurant on site, as it's known for expertly cooked food and a variety of craft ales and gin selection.