Where Should I Stay In Wales?
There are so many stunning, unique and culture-rich places scattered across the beautiful land of Wales. With such an abundance of natural and man-made beauty, it often raises the question of where should I stay in Wales. With so much to choose from in Wales, it makes the decision of where to stay so much harder! Luckily for you, below we've listed just a few top destinations to visit in Wales that will leave you wanting to come back for more.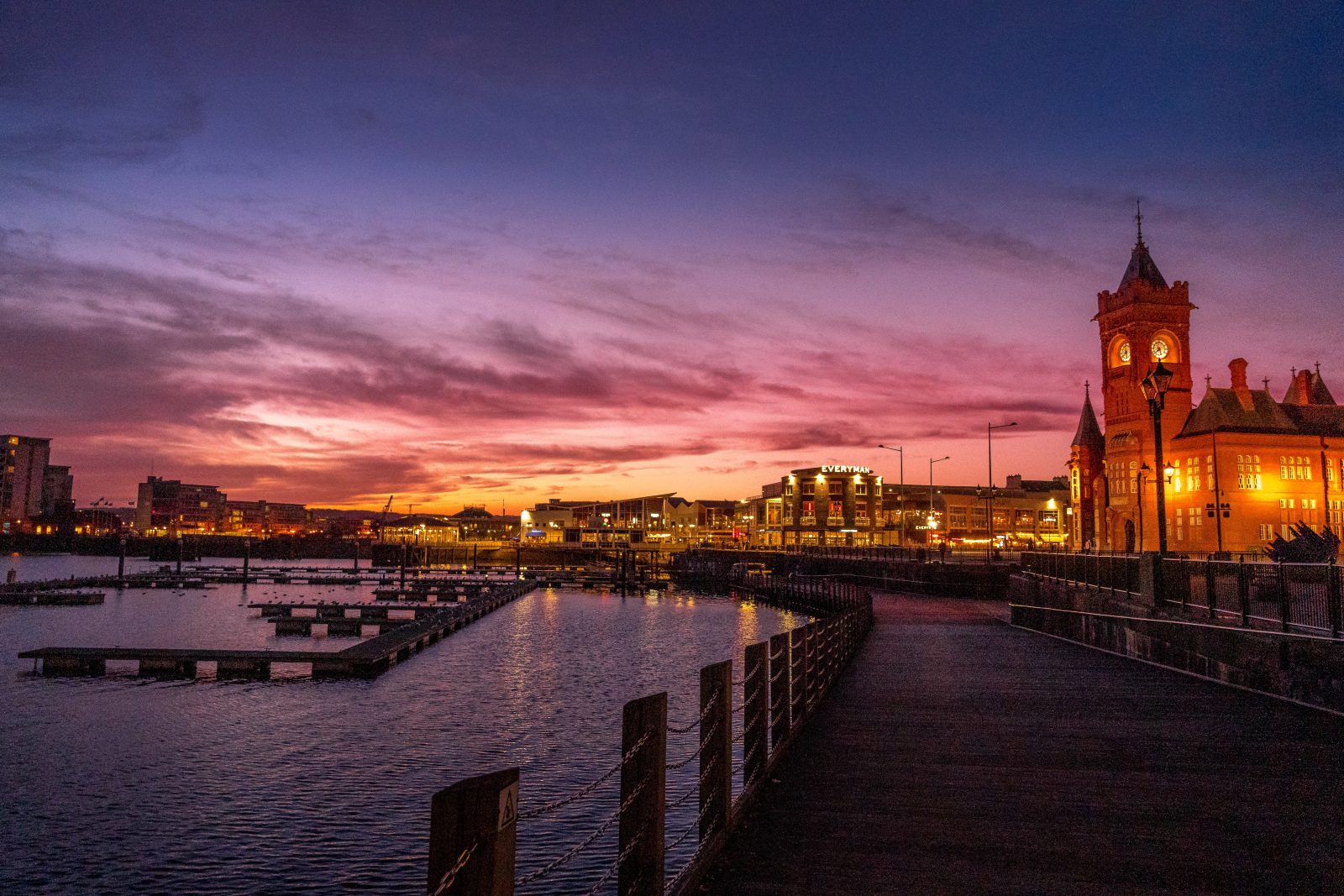 Cardiff
Cardiff is the perfect holiday destination for those of you looking to stay in Wales and experience the nightlife, history and culture of the capital city. The capital of Wales has unique attractions, top-class entertainment – and quality shopping with a difference. The city is packed full of activities for you and your loved ones to get stuck in with from stunning food, amazing bubbling nightlife and History everywhere! Cardiff is home to an abundance of historical houses and castles with Cardiff Castle being one of the most popular tourist destinations. What's more, the surrounding area offers stunning and diverse landscapes perfect for cyclists, walkers and water sports. Cardiff offers a little bit of everything for everyone and is a top destination to visit in Wales. Here at Rarebits we even have a stunning accommodation "Holm House" for you to stay in during your visit! A Boutique hotel and spa with an eclectic personality, part-country house, and part-townhouse that's both dazzling and calming. Soothing, ultra-comfortable rooms with inventive touches – and great dining.  It offers an exceptional location close to Cardiff on a bluff overlooking the sea.
Portmeirion Village
Portmeirion Village is a truly wonderful and enchanting Italianate-style village on the coast of North Wales like no other. It really is unique. For a start, it's a complete village of architecturally amazing buildings set on its own private peninsula overlooking sand, sea and mountain. It was the creation of iconoclast and architect Sir Clough Williams-Ellis, who populated his make-believe village with Italianate, oriental and Tudor-style buildings. The self-contained village is a remarkable destination to visit in Wales and our list wouldn't be complete without name-dropping this wonder! There is plenty to do from walking the winding streets and exploring the local cafes and restaurants to days out walking along the golden sands of the beach. We have stunning options for accommodations for those of you looking to stay at the Village and experience its enchanting charm for yourself!
Book A Stay At Portmeirion Village…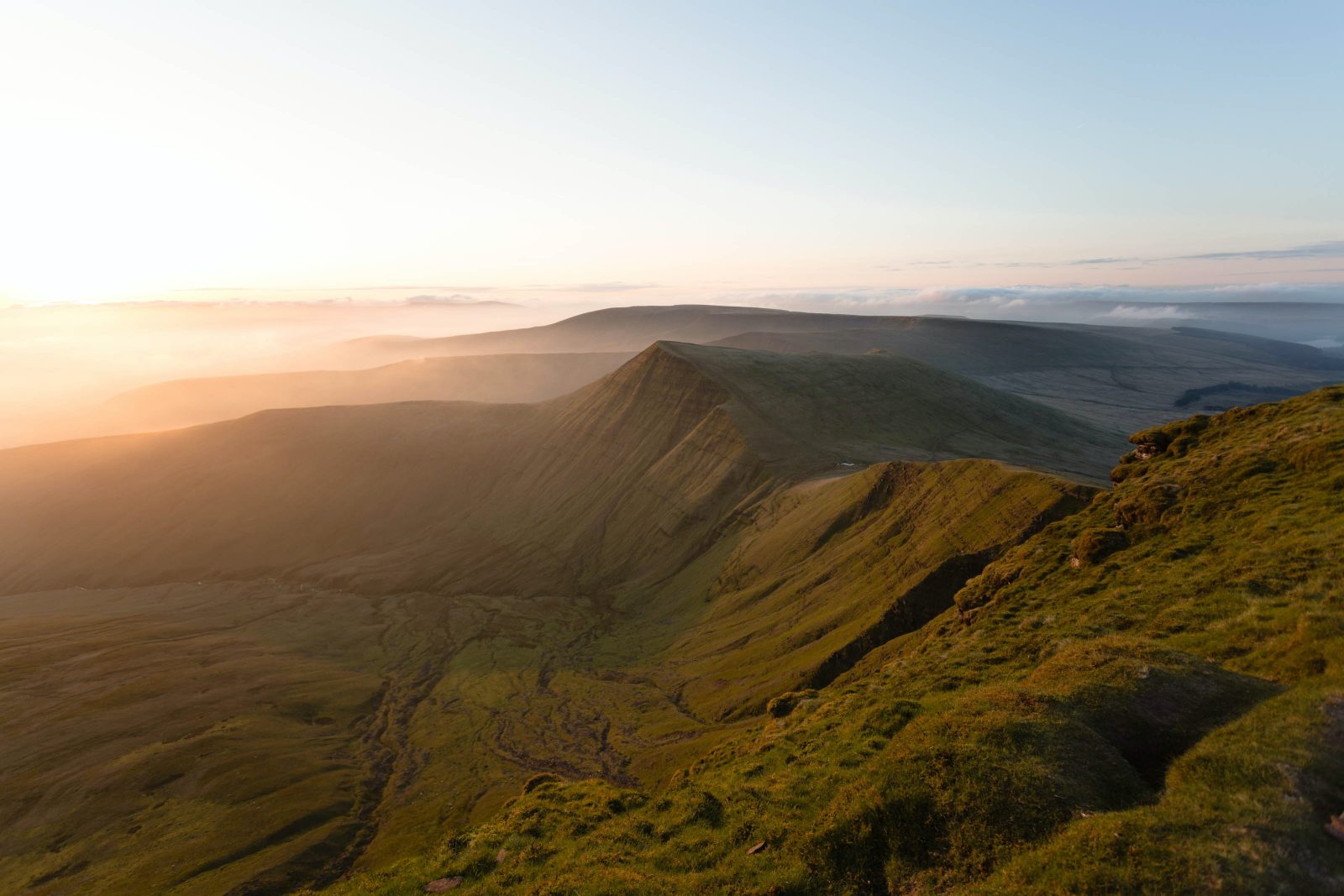 Bannau Brycheiniog (Brecon Beacons)
The Bannau Brycheiniog (Brecon Beacons) is a national park in South Wales which was established in 1957. The park ranges over 519 square miles and consists of four main areas – The Black Mountain, Fforest Fawr, The Central Beacons and The Black Mountains. Across this beautiful landscape are seemingly endless miles of walking trails, cycling trails and stunning natural landscapes. The area really offers all things outdoorsy as well as being steeped in culture, history and charming little towns scattered across the land. This destination is great for those of you looking to get out into the countryside to relax and rejuvenate as well as keep active! Spend days out trekking the landscape hunting for some of the most beautiful waterfalls you'll lay eyes on. Or perhaps spend the day traversing the local towns and soaking in the culture only to be met with some of the most stunning clear night sky you'll ever see as the sun rolls down over the Welsh hills. You won't regret visiting and staying around this area as it speaks for itself! We have a range of stunning accommodations to book around the area that fit whatever you're looking for!