How To Do Wales in a Week
For many a month over the last year, a lot of us have spent a considerable number of hours cooped up indoors, dreaming of which places we'd rather be spending this newfound abundance of time. Whilst the prospect of a holiday abroad still seems unrealistic for now, the good news is, the travel industry is beginning to gear back up in the UK, and Wales is ready and waiting to welcome you back with open arms. If you're looking for a sign to book that week off work, pack up the car and go, this is it!
For a country that oozes natural beauty, is steeped in history and has plenty to offer by way of bustling market towns and its iconic city centre, all the time in the world is simply never enough to explore Wales (in our opinion!) Whether you're planning a trip to this remarkable destination for the first time, or are in need of fresh ideas and inspiration for your staycation to-do list, here at Welsh Rarebits, we've got you covered.
Read on to get the insider scoop of the best places to visit in Wales and top sites to factor in when putting together your 7-day itinerary…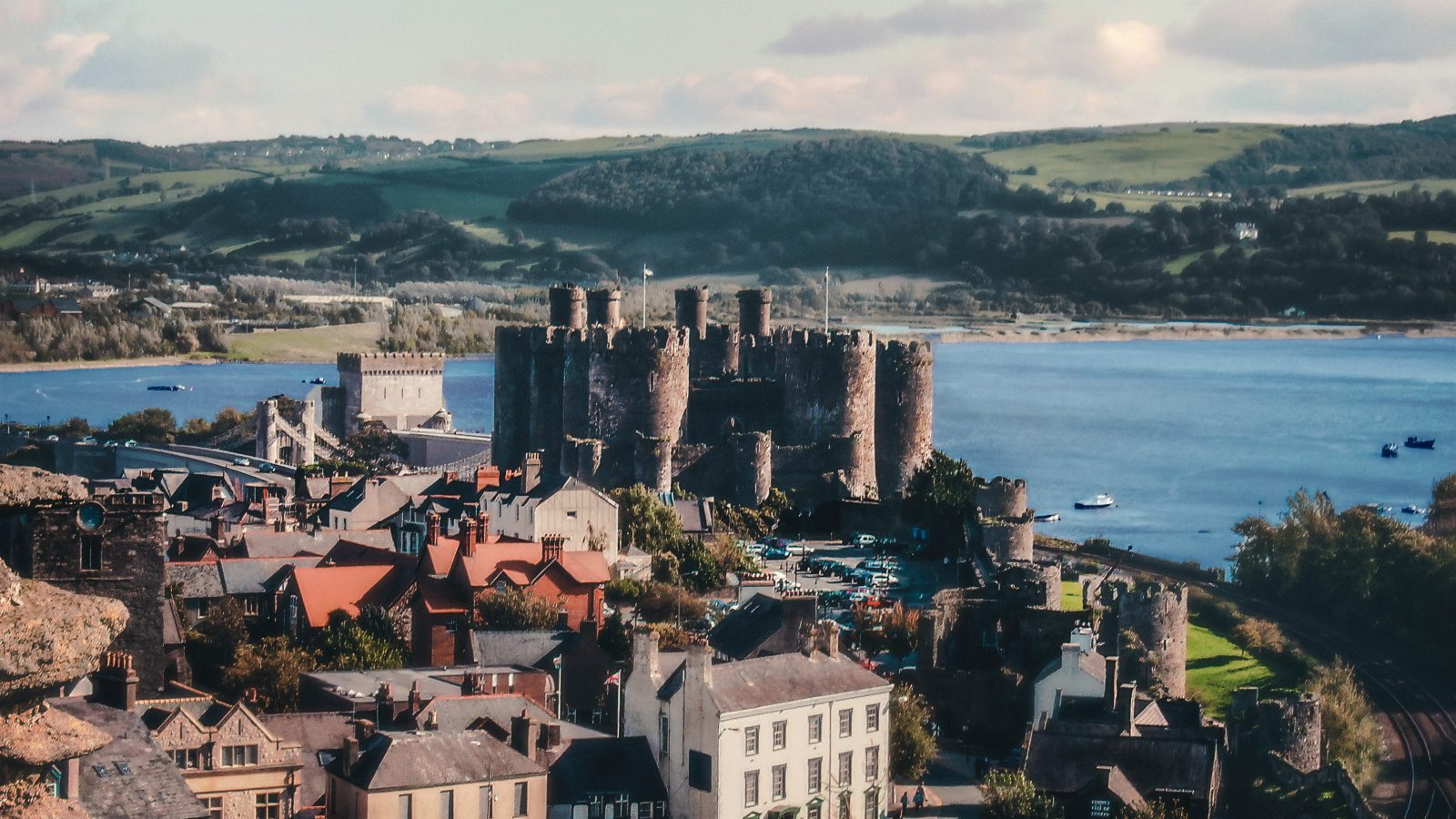 1. Conwy
Renowned for its gritty exterior and authentic medieval ambience, the walled market town of Conwy lies on the north coast of Wales and is a great starting point for your week-long Welsh adventure. Home to the impressive 13th century stone structure of Conwy Castle, Conwy is a fantastic day out for all ages. The famous North Walean fortress can be found on the estuary of the River Conwy, boasting panoramic views of Conwy's quaint harbour and Thomas Telford's castellated suspension bridge.
Just a 15-minute drive away, travellers can find vibrant Llandudno, the Victorian seaside gem steeped in history that goes as far back as the Bronze Age!
We recommend rounding off a wonderful day spent exploring Conwy, with a night at the Bodysgallen Hall & Spa in Llandudno. Its reputation as one of Britain's finest country house hotels will welcome you with an ambience of warmth and well-being.
Book your stay at Bodysgallen Hall & Spa…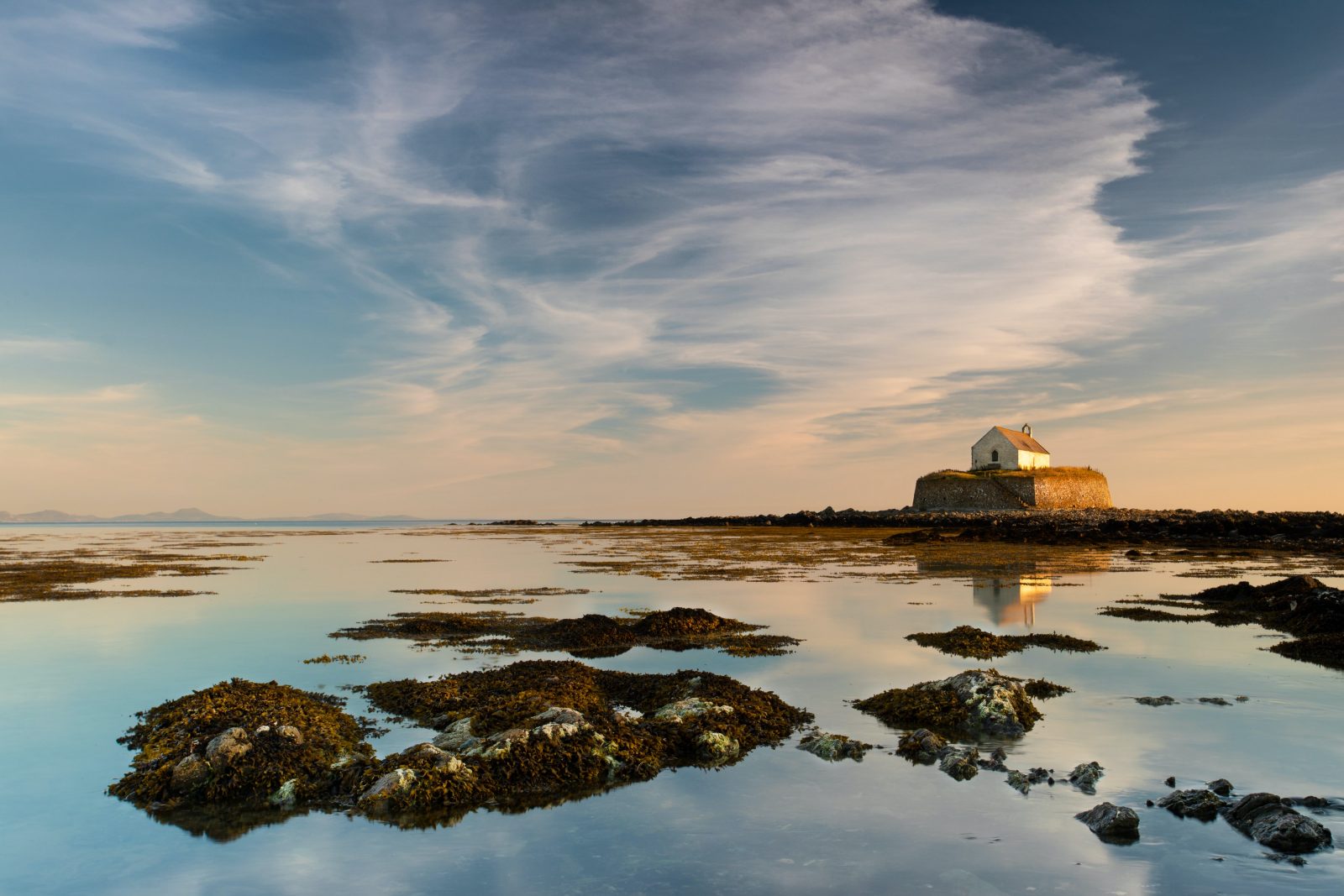 2. Caernarfon, Anglesey & Portmeirion
Hop in the car and cruise for half an hour along the North Wales coastline from Conwy to Caernarfon. Be sure to factor into your route a slight detour to the Isle of Anglesey, where a uniquely beautiful blend of beaches and forestry, along with many mesmerising walks await.
Browse places to stay on the Isle of Anglesey…
If you were impressed by the stature and scale of Conwy Castle, Caernarfon Castle is ever more majestic. Whilst both are of Edward I's castles are listed as UNESCO World Heritage Sites, the dramatic Caernarfon Castle is recognised internationally as one of the greatest architectural structures of the Middle Ages.
Stay at Plas Dinas Country House…
Just a 40-minute drive away along the A497, you can squeeze in an afternoon and overnight stay at one of Wales' most famous attractions: Portmeirion Village. Stepping into Portmeirion Village is as though to walk into your very own fairytale, given its towering turrets, rainbow façades and fanciful piazza. A truly unique experience of mesmerising architecture, the Italianate village is privy to its own peninsula with breathtaking views of sand, sea and mountain.
A stay at either the waterfront Hotel Portmeirion or its older sister hotel, the Grade II listed Castell Deudraeth, blurs the boundaries and make-believe and reality. Whilst both accommodations boast 4-star luxury ratings, many guests choose to stay for the magical atmosphere and fascinating quality first and foremost. The charming creations behind the vision of inoculant and architect, Sir Clough Williams-Ellis, the otherworldly village is a must-see location, with many a famous artist, writer, and Albanian royalty choosing to grace its presence.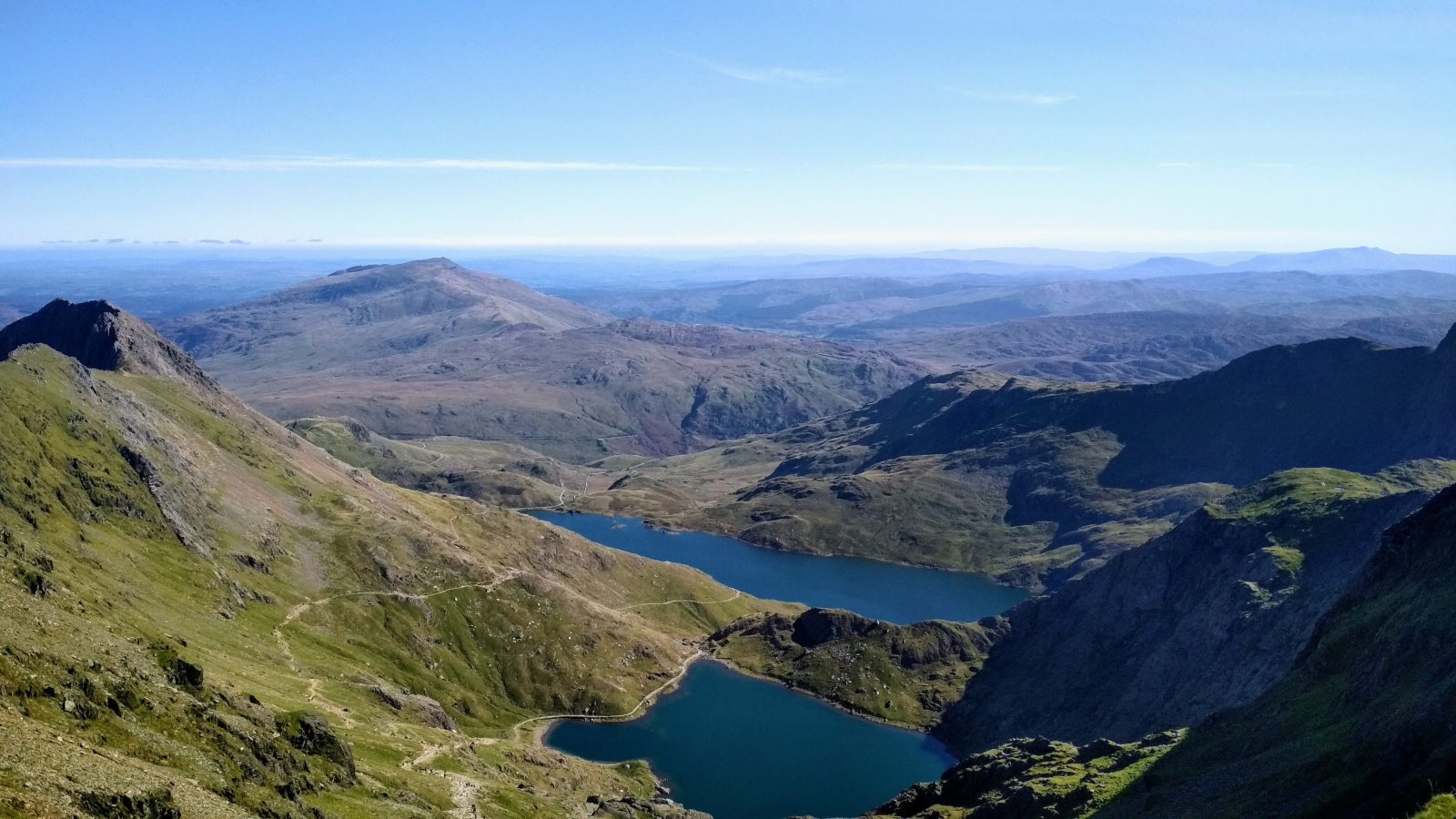 3. Eryri (Snowdonia) National Park
From snow-covered mountains and dramatic hillsides to thrill-seeking adventure attractions and the quaint market towns that lie on the outskirts, Eryri National Park is the jewel at the heart of North Wales.
Located in the northwest region of Wales, Eryri is world-renowned for its glacial landforms, glistening azure lakes and craggy peaks. The national park contains some of the highest peaks in the UK including, of course, Mount Snowdon which dominates the skyline with its astonishing 1,085-metre peak.
Don't worry if the hike to Snowdon's summit doesn't sound like your cup of tea; simply book a seat aboard the Snowdon Mountain Railway to experience all the same mesmerising views, but from the comfort of a carriage.
If the thrill of the Mount Snowdon summited wasn't enough to take your breath away, a ride on the world's fastest zipline is sure to do the trick! Great for kids and adults alike, Zip World's Velocity 2 zipline is can be found just off on the A5 road near the stunning Snowdon Mountain range. Zip World overlooks Penrhyn Quarry, which is situated in the former slate quarrying village of Bethesda. Velocity 2's daring zippers are rewarded with a birds-eye view of Penrhyn's azure lake; riders are even privy to a unique vantage point where the coastlines of Anglesey and the Isle of Man can be spotted on a clear day!
Find a place to stay in Eryri (Snowdonia) National Park…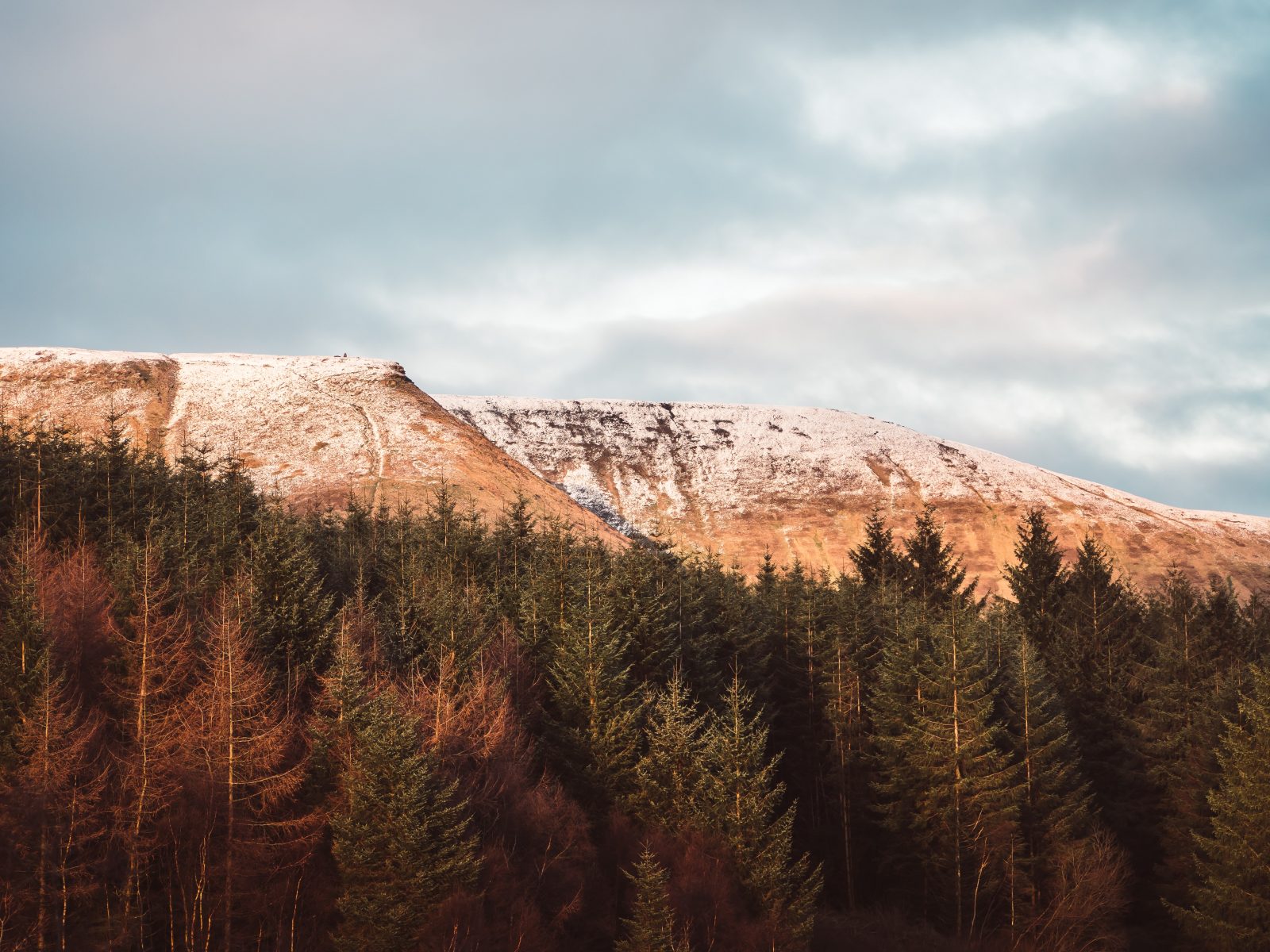 4. Hay-on-Wye & The Brecon Beacons
Journeying south into the heart of Mid Wales, travellers that have become drawn into the charming ways of Welsh market towns, and want some well-deserved downtime from the Welsh hills, will love exploring the small country town of Haye-on-Wye. Although at a first glance, Haye-on-Wye is seemingly ordinary and unremarkable by facade, a quick peruse through the sleepy little country town soon begins to reveal its quirks and charms that draw in passers-by far and wide.
Haye-on-Wye has become famous for its myriad of charismatic bookshops and internationally renowned literary festival that takes places for a fortnight during the summer. We recommend taking a mooch around the antique shops, craft stalls and bookshops, before settling down with your latest purchase in one of the many cafes that lines its quirky narrow streets.
After a relaxing day spent recuperating, it's time to get back on the road! Whilst Hay-on-Wye is uniquely positioned on the border of Wales and England, it is also situated on the edge of the Brecon Beacons National Park; in Wales, you'll never stray too far from a set of hills or mountains! The Brecon Beacons National Park is not one to be missed by outdoors enthusiasts. The intrepid adventurer can take on a range of trekking challenges here, getting to experience the breadth of grassy moorlands and the peaceful serenity of flowing waterfalls and tranquil reservoirs.
Hikers who dare to ascend to the very top of Pen y Fan can look forward to sipping on a warming cup of coffee whilst gazing at the breathtaking views from the highest mountain peak in South Britain.
Stay at the heart of the Brecon Beacons National Park. Book your stay at the Bear Hotel…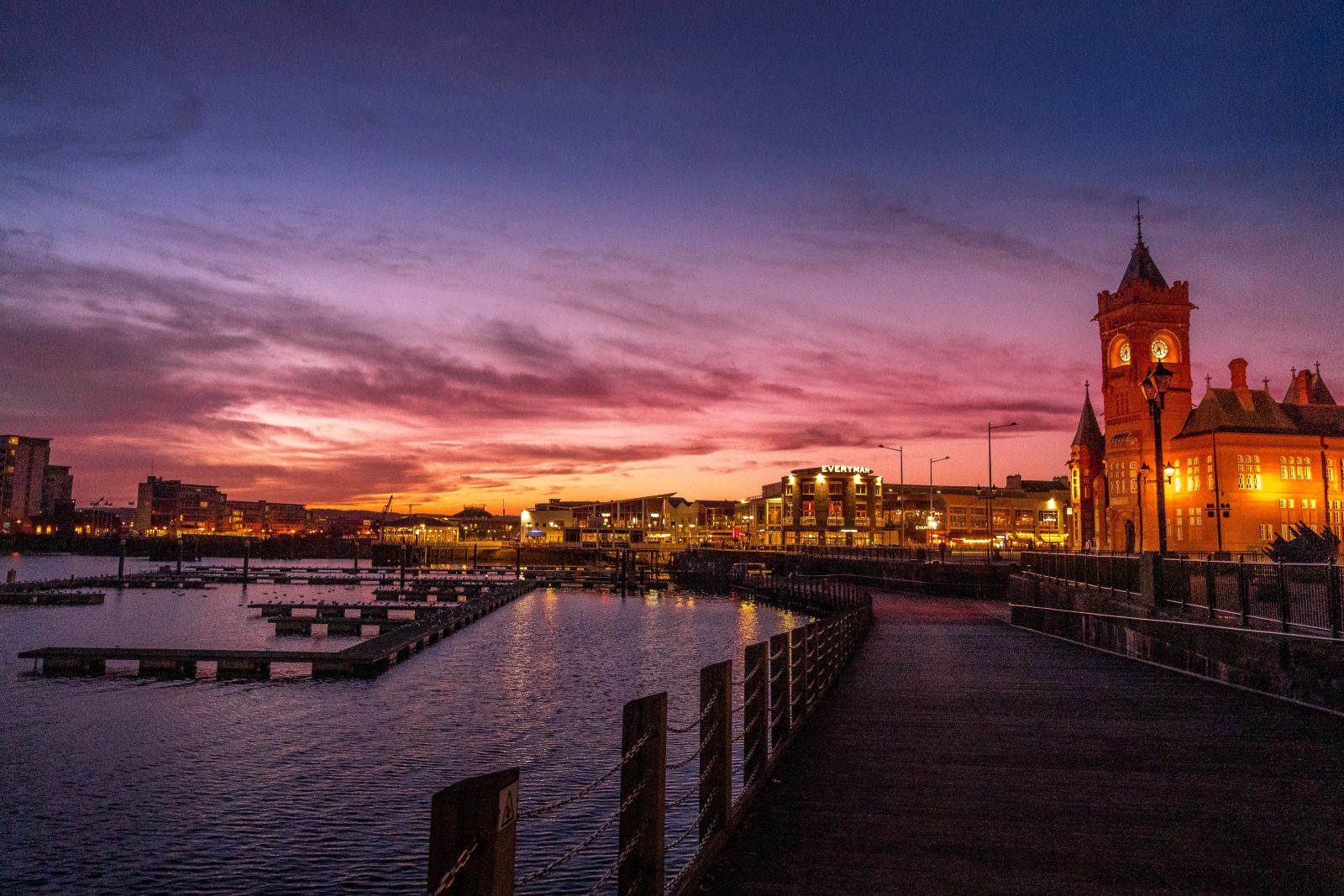 5. Cardiff
Wales' cosmopolitan capital will never leave you short of things to do and see. Perhaps you're a history and science enthusiast whose idea of a perfect day is to stroll around St Fagan's National Museum of History, National Museum Cardiff, Techniquest, and of course, the 2000-year-old Cardiff Castle. Or maybe you're a foodie keen on sampling the mouth-watering menu's of Cardiff's waterfront eateries after a day spent wandering about Mermaid Quay.
Once you've explored Cardiff on foot, be sure to see it on from the sea! Cruise around Cardiff Bay with a scenic boat tour coupled with interesting and insightful onboard commentary that delves into the region's rich history.
Escape from the bustling city streets. Just a stone's throw from Cardiff, a peaceful night in one of Holm House's sea view rooms awaits…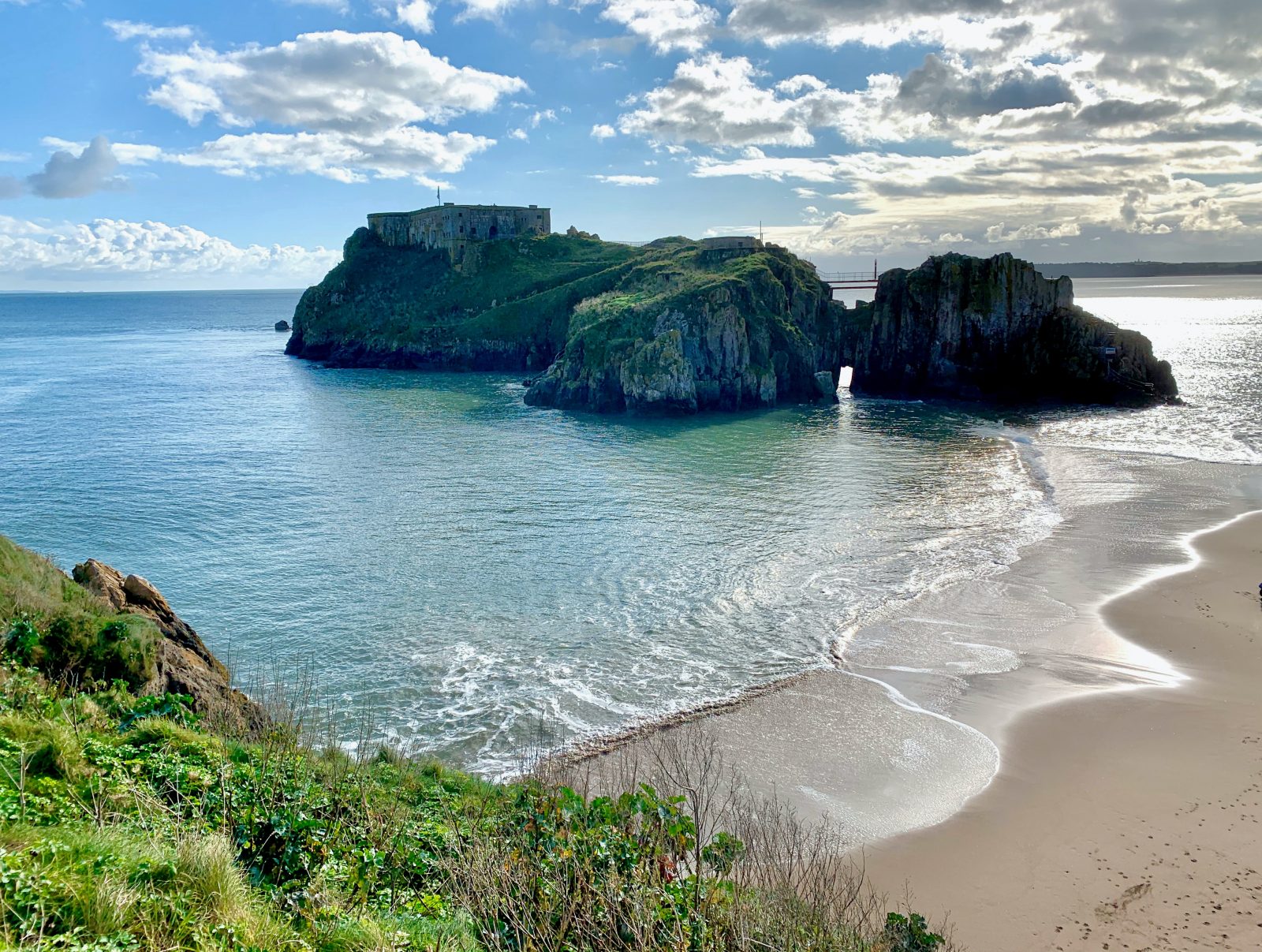 6. Pembrokeshire
Whilst the city never sleeps, make sure you get a few winks in before the drive on to glorious Pembrokeshire!
The Pembrokeshire coastline makes for a truly idyllic seaside escape. Mesmerising deep sapphire-blue waters envelop the southern shorelines to form some of the most beautiful beaches Wales has to offer. Whether you're a keen surfer or discoverer of coastal hiking trails, Pembrokeshire is littered with secluded coves, private beaches and all manner of seaside luxuries that will make it hard to tear yourself away.
Barafundle Bay, for instance, is only accessible for those willing to make the half a mile walk from the car park. However, its unspoilt golden sands and shimmering azure waters make the trek well worthwhile. Further along the coastline, Whitesands Bay is your saving grace when it comes to avoiding an expensive plane ticket and racking up air miles to learn the way of the waves… it's your very own Bondi Beach! The northern section of the hotspot attracts surfers far and wide to try their hand on the tide's unruly waves, and there are even classes held throughout the summer season for beginners.
Whether you're looking for the Welsh equivalent of Surfer's Paradise, your next coastal hiking destination, or dog-friendly beaches, the familiar ebb and flow of the tide is never too far away in Pembrokeshire.
Discover your ideal place to stay in Pembrokeshire…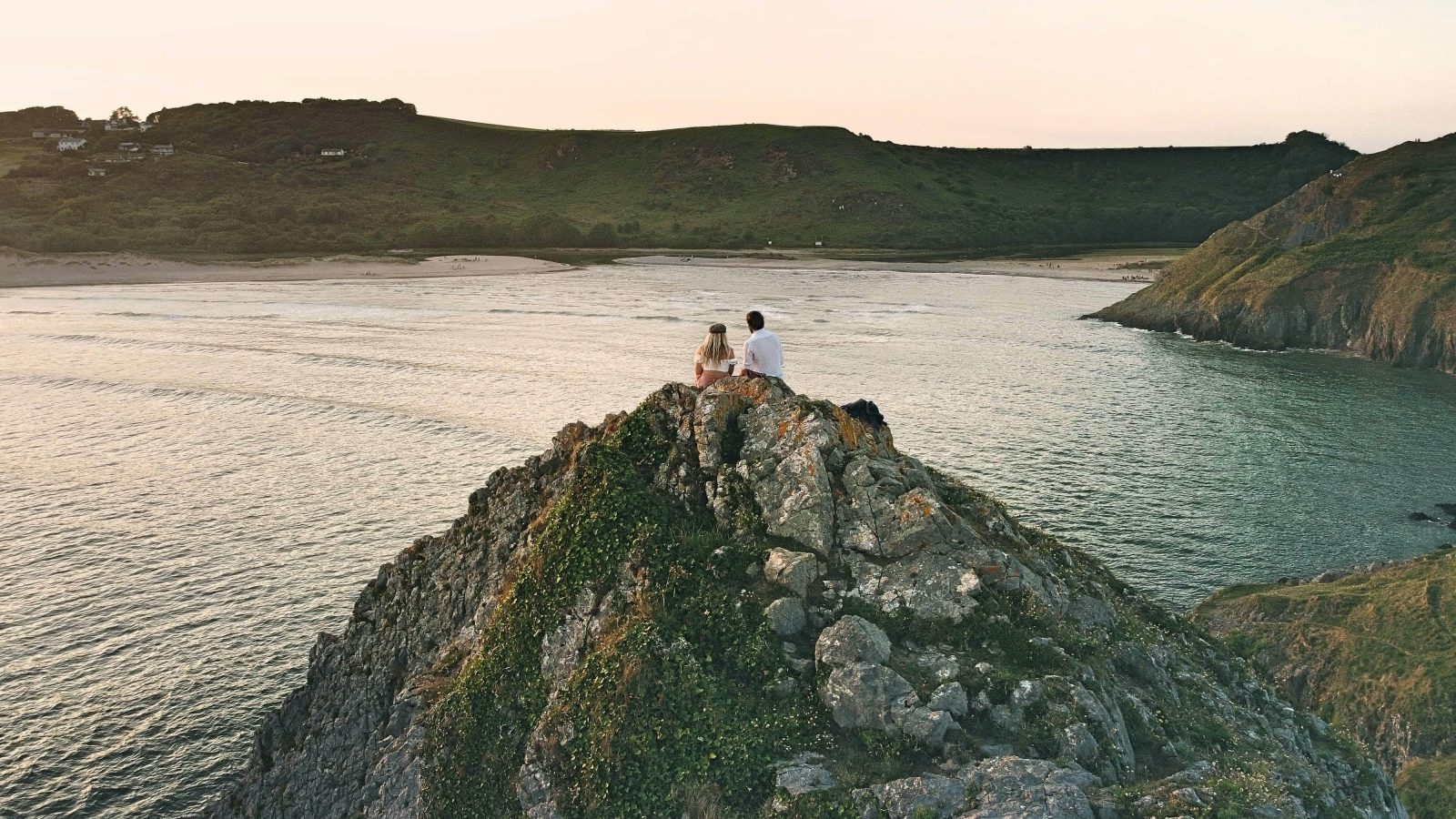 7. The Gower Peninsula
Our 7-day itinerary of How to Do Wales in a Week comes to a close with a region that offers an eclectic variety of culture, art, history, nature and scenic splendour: Swansea and the Gower capture the essence of Wales in a relatively compact area.
Renowned as the UK's first designated Area of Outstanding Natural Beauty, it comes as no surprise that the Gower Peninsula has some of the most unusual and captivating rock formations along its coastline. Three Cliffs Bay, just half an hour from Swansea, is no exception, boasting dramatic crags, salt marshes, steep sand dunes, and the rugged appeal of limestone cliffs and rock pools.
Those who aren't phased by the wild and windswept conditions of Three Cliffs Bay might enjoy clambering up from the bay to take in the haunting ruins of the 14th-century Pennard Castle or the lighter amusements of an alfresco lunch at this remarkable clifftop location.
The Gower is also home to Rhossili Bay. The proud receiver of multiple accolades, the award-winning Rhossili Bay is located at the most western point of the Gower Peninsula and was named the best beach in the UK on TripAdvisor in June 2010. The vast 3-mile long beach is a favourite amongst the surfing community, given its exposure to the brutish Atlantic swell, but you'll also find many an ambler roaming the surrounding cliffs for the spectacular, sweeping sea views.