Where in Wales is Aberystwyth?
Aberystwyth, meaning the mouth of the river Ystwyth, and commonly known as 'Aber', is often referred to as Mid-Wales' capital. It sits smack bang in the middle of the rugged Ceredigion coastline, making it a cracking short break destination.
It's one of the biggest towns in Mid Wales and home to the University of Aberystwyth, Aberystwyth Arts Centre and Bronglais Hospital, helping make this coastal town a diverse and vibrant place to live, work and visit. Aberystwyth town centre is spread around a variety of interesting roads – the street names and architecture reflect the history and growth of the town since the Middle Ages.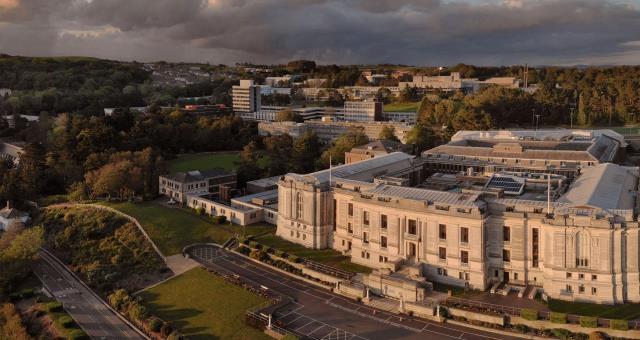 Aberystwyth Arts Centre is worth a visit, as is its neighbour the National Library of Wales, home to historic books as well as the smallest book in the world. It also hosts painting and film exhibitions, and you can sit in comfort watching archive films from across Wales.
The town is a foodie heaven, with an abundance of options for all tastes and budgets. Two must-visits are Lord Sugar's Apprentice 2016 winner, Alana Spencer's Ridiculously Rich by Alana dessert bar, housed in a renovated toilet block overlooking the harbour on South Beach, and Ultracomida, a remarkable Spanish / Welsh deli and tapas bar, that has warmth and atmosphere in spades.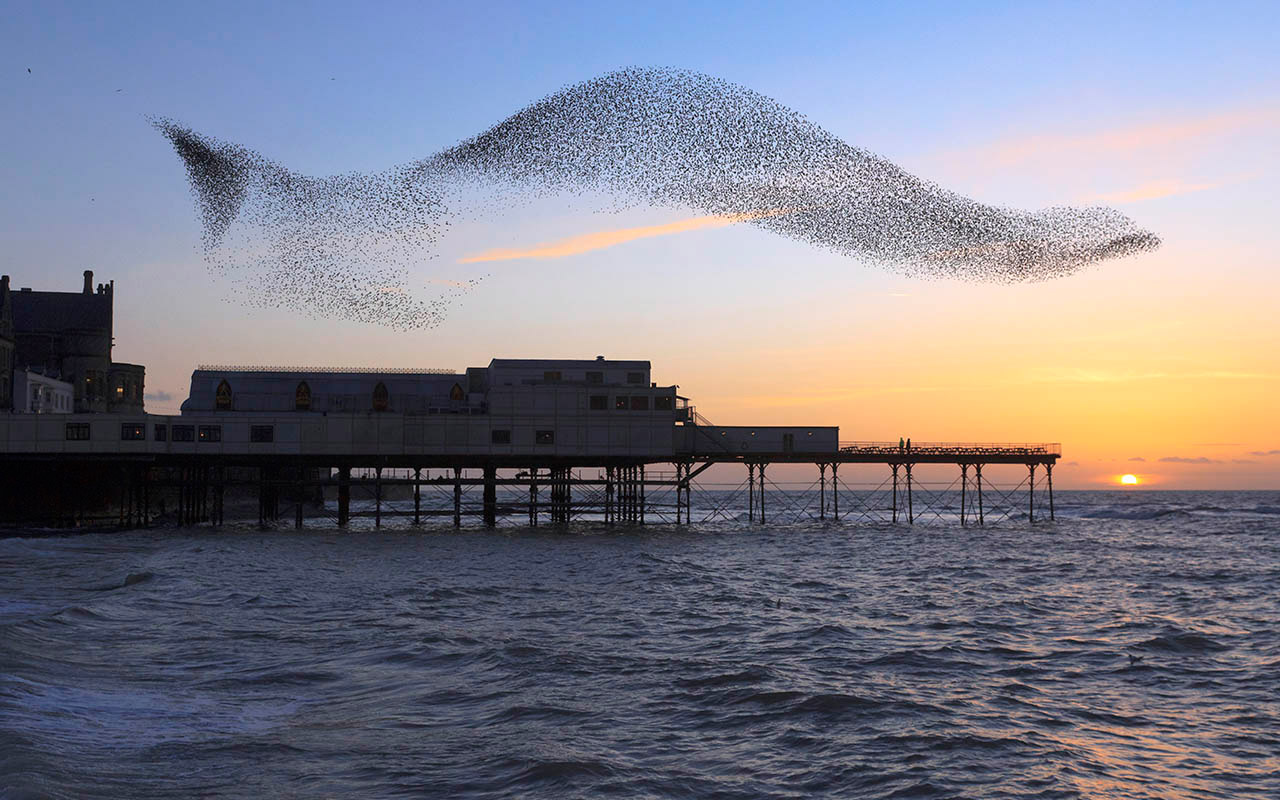 A visit to Aberystwyth is quite impossible without a walk, jog or mindfulness moment on the mile-long Victorian promenade. The seafront also boasts the oldest pier in Wales (it was built in 1864), which offers the second best vantage point of Aberystwyth. The promenade is famed for the autumn and winter starling murmurations, so keep your cameras handy.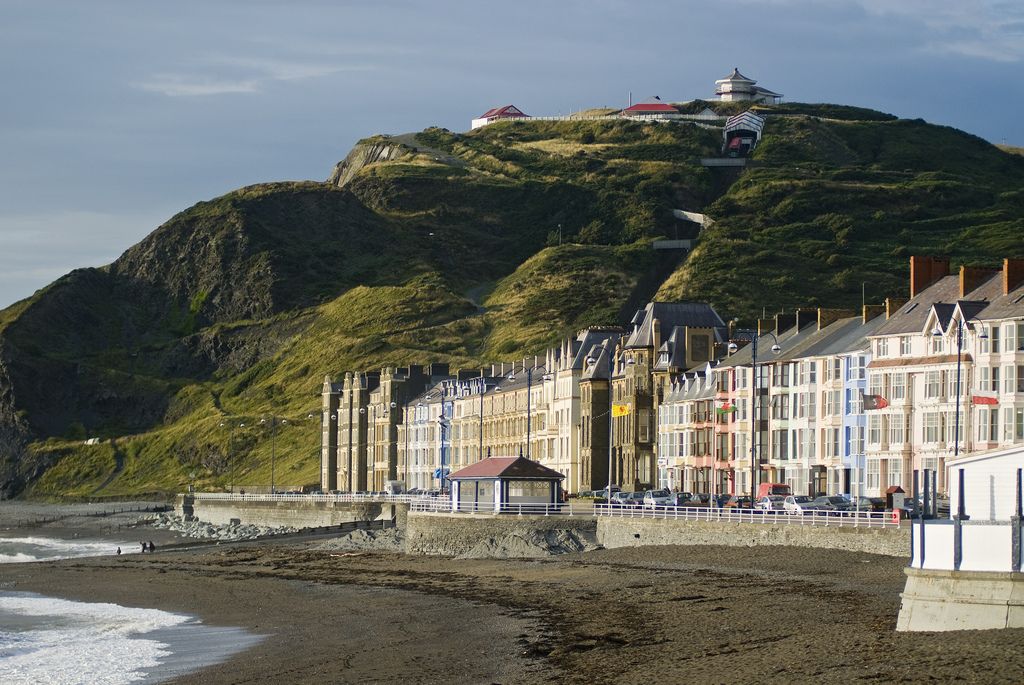 The best vantage point is at the end of north beach's promenade, atop the 430 feet that is Constitution Hill. At the top of the hill, you'll find the world's largest Camera Obscura, which provides a bird's eye view of more than 1000 square miles, in a 360-degree sweep around Aberystwyth. If you're not up for the steep walk up the hill, you can take the Aberystwyth Cliff Railway, the longest cliff railway in Britain, which offers superb views of the town.
Where to stay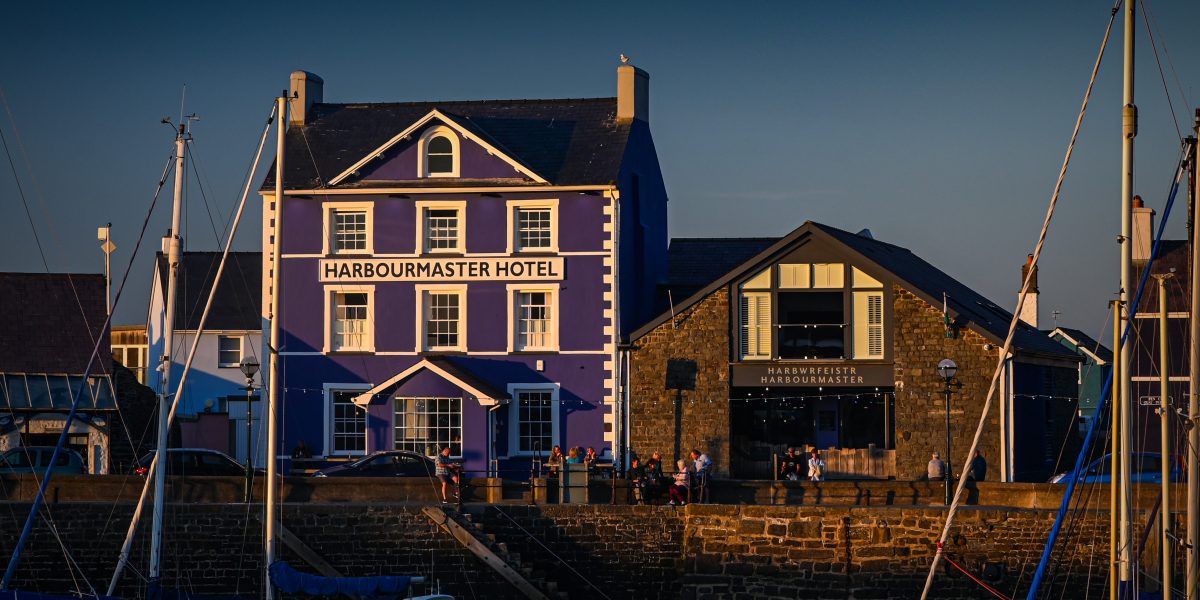 A carefully created coastal hotel that's cool, classy and contemporary. The Grade II listed building once controlled the harbour traffic, now a stunning hotel and restaurant. Just a 30-minute drive from Aberystwyth, south along the Ceredigion coastline.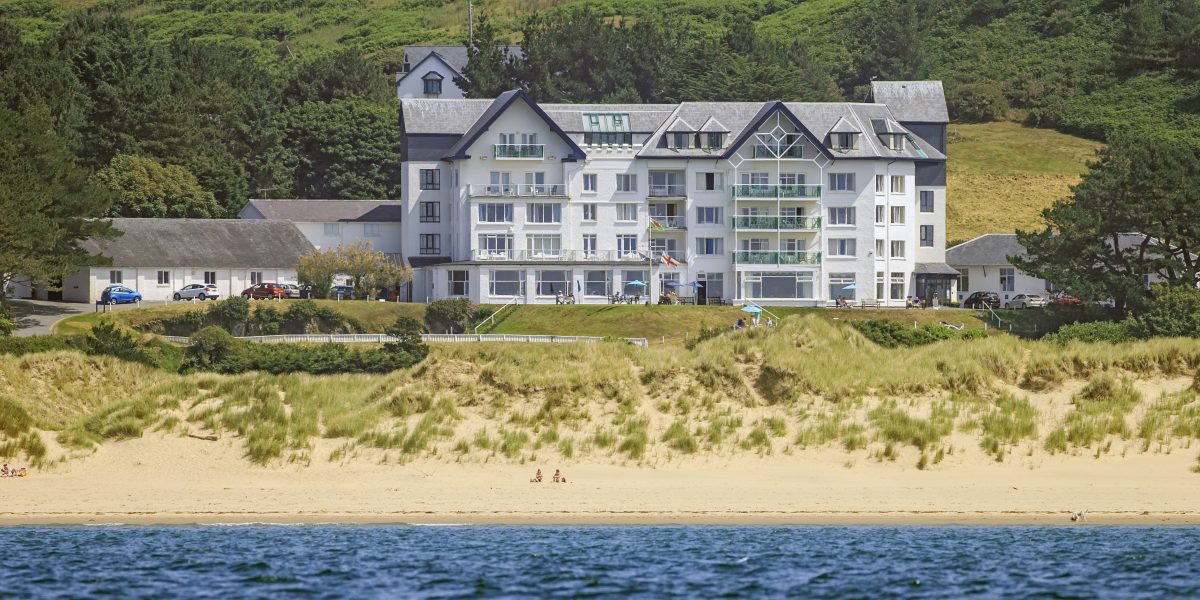 The Trefeddian is a convincingly versatile hotel that stands between mountains and sea, on a hillside overlooking Aberdyfi's famous golf links and the sweeping Cardigan Bay coastline. Red kites fly above Snowdonia's hills behind the hotel, while spectacular bayside sunsets are a front-of-house speciality.
Despite being so close on the coastline, Aberdyfi is a 55-minute drive from Aberystwyth, as you have to navigate the river Dyfi. But don't be too disheartened, it's a scenic drive the whole way.