Where to visit in Wales to see dolphins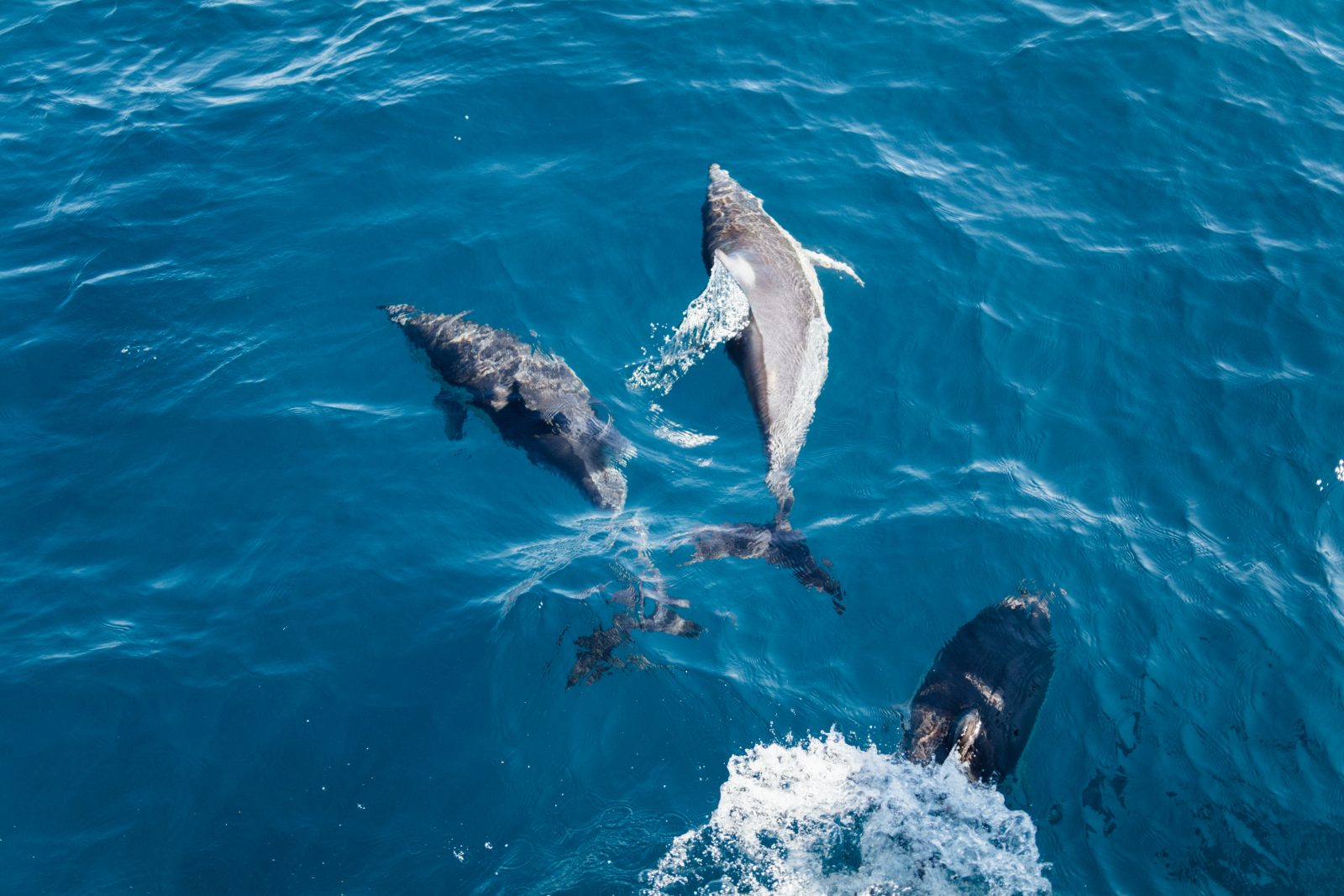 Setting out on an expedition to see wild dolphins might sound like the kind of adventure set on the far-flung beaches of Hawaii or New Zealand however dolphins can actually be found right here in the UK along with a great variety of other exciting marine wildlife. It is not only dolphins that call British waters their home, basking sharks, porpoises, seals, orcas, minke whales, humpback whales, sea otters and puffins can all be spotted in certain UK waters. Often it's just about knowing when and where to look!
Dolphins and their close cousin's porpoises remain among the most popular animals to seek out due to their flamboyant and entertaining nature. You have the best chance of spotting both these animals during the warmer season (June to September) and as this looms we thought it timely to give a breakdown of the best places to see porpoises and dolphins right here in Wales.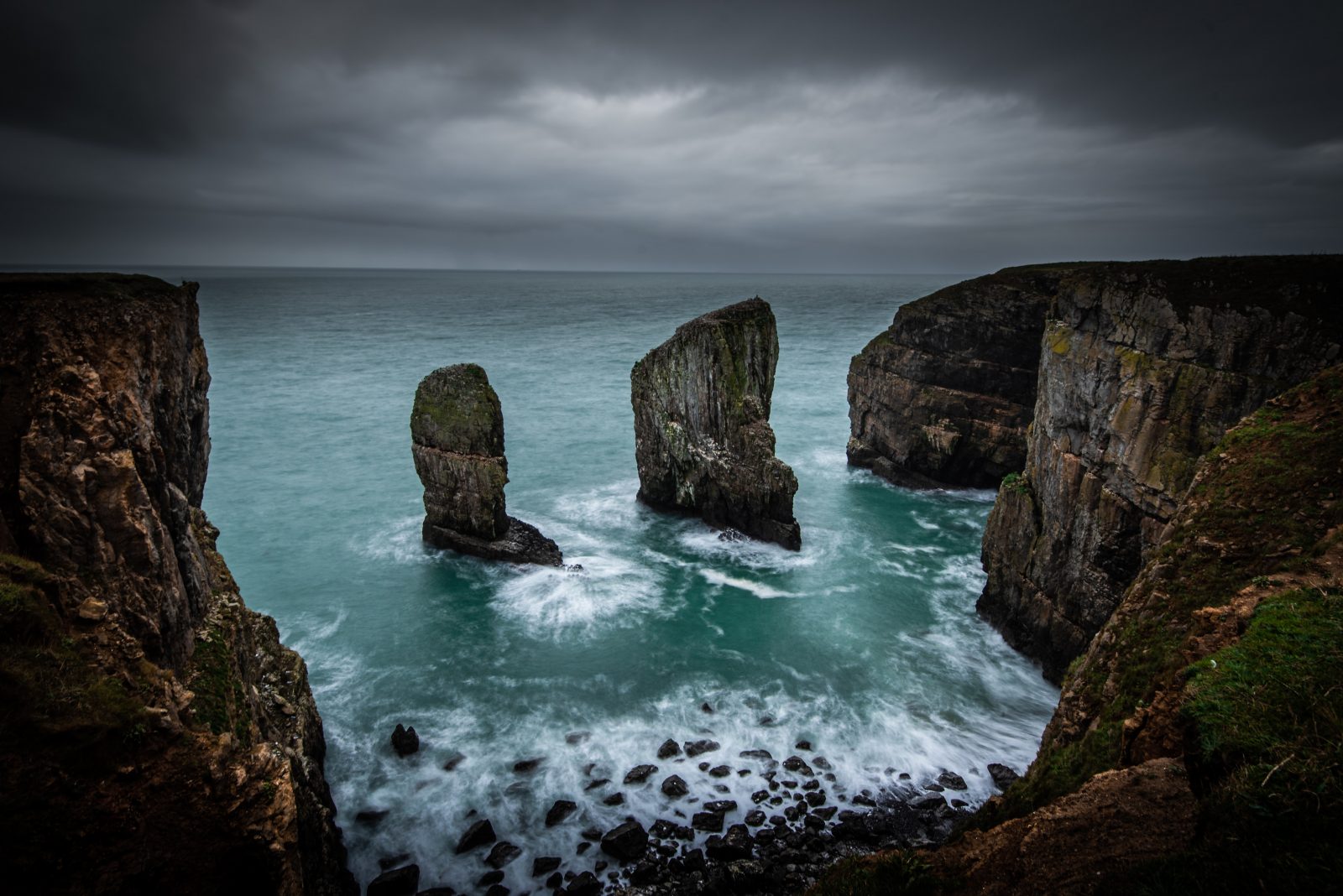 Pembrokeshire
The Holy grail of wildlife spotting in Wales. The deep waters off the South-West coast of Wales are nutrient-rich and fuel a diverse and prolific ecosystem which makes them the perfect breeding and feeding grounds for these mammals. The two most common types you will see are the harbour porpoise and the instantly recognisable bottlenose dolphin. Risso's dolphins can also occasionally be spotted, however, these are rarer.
The animals can be seen off all of the Pembrokeshire coast with the area around Ramsey Island said to be particularly prevalent in sightings. Both St. David's and Cardigan are well renowned to be good places to set out from and there are a number of companies that take bookings specifically for dolphin watching trips.
Infamous for its beauty and range of outdoor activities, there are many reasons to visit Pembrokeshire beyond the marine wildlife. We've picked out our top two choices in the county and close to the dolphin watching hotspots: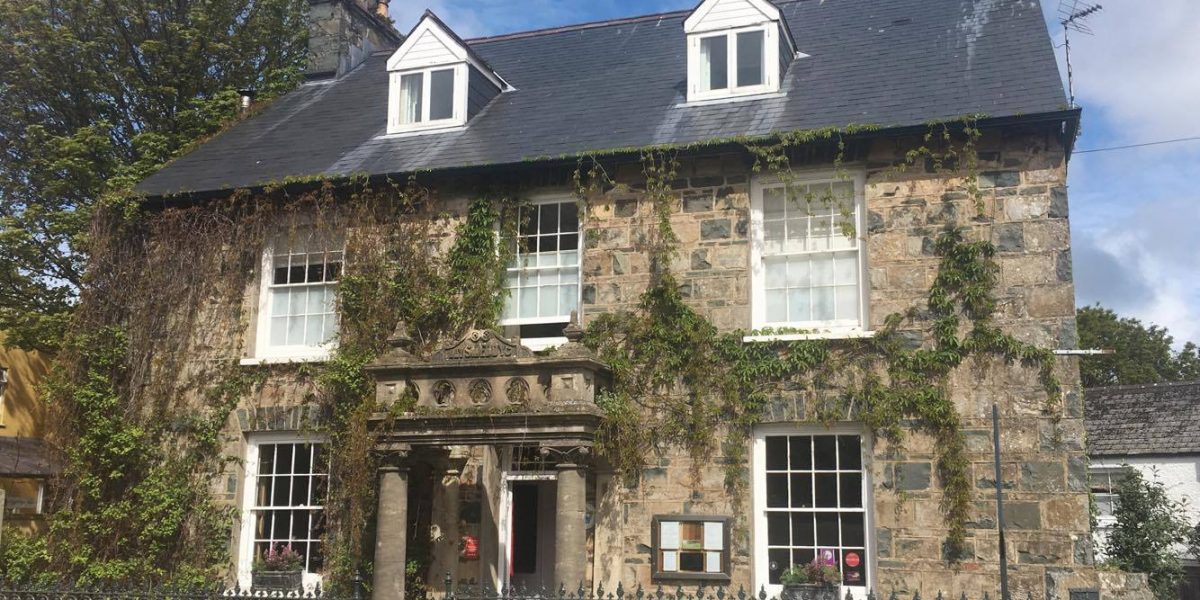 Llys Meddyg
This remodelled Georgian townhouse has a burgeoning reputation as both a luxurious, unique hotel and a well regarded fine dining restaurant with seasonal dishes. The stylish hotel began as a Georgian coaching inn and incorporates the rustic aesthetic with a modern metropolitan style in seamless fashion.
Llys Meddyg is located in the fashionable Newport which makes it ideal for those wanting to take a dolphin watching trip out of either Cardigan or St David's.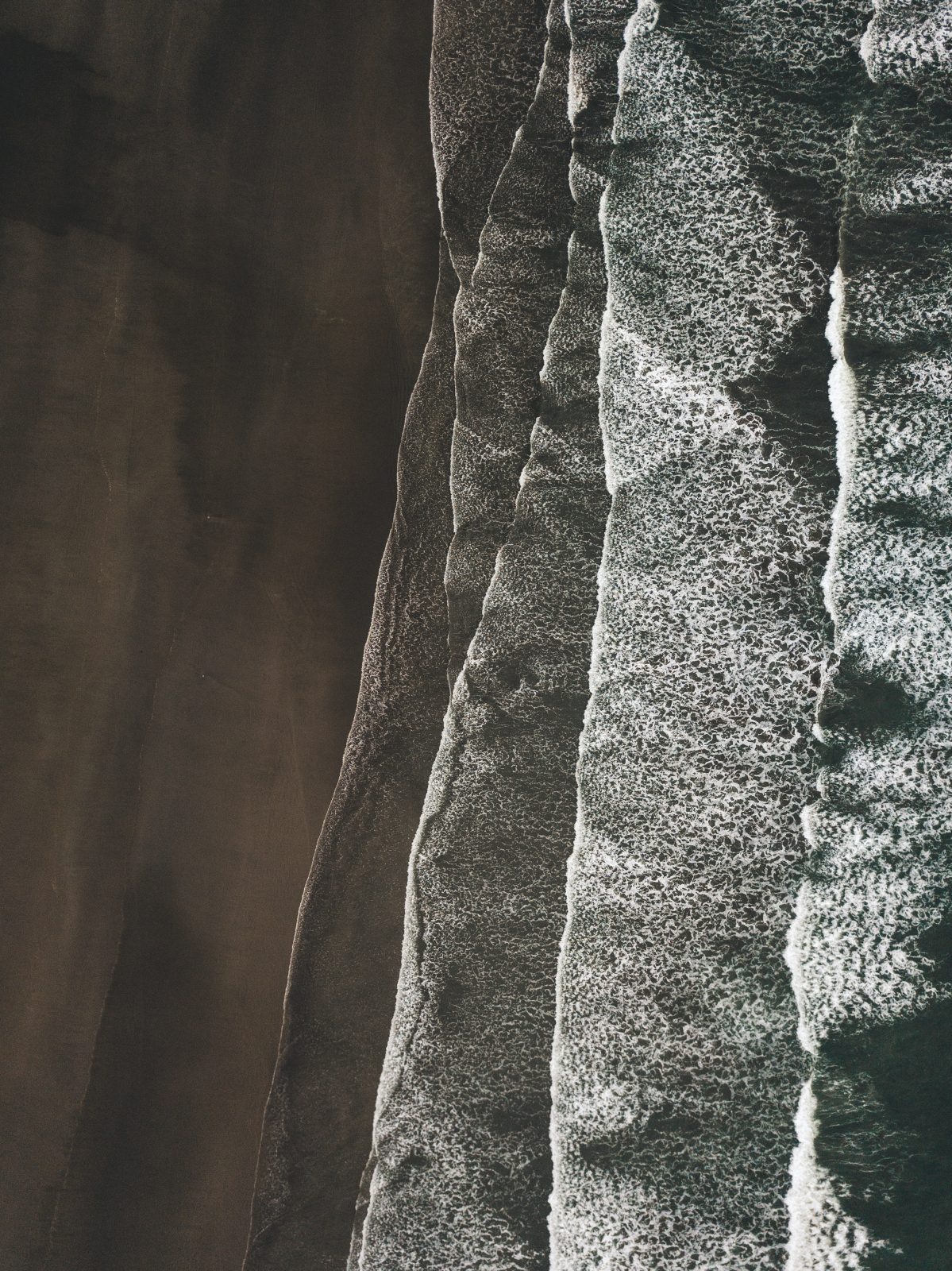 Cardigan Bay
Ceredigion and more specifically, Cardigan Bay is another fantastic place for marine wildlife with an expanse of sheltered coastline home to great biodiversity. It even claims to be the best place in Europe for dolphin watching and it's hard to dispute this. Europe's largest population of bottlenose dolphins call the bay home and there are plenty of designated dolphin spotting boat trips that venture into the bay throughout the season.
With it's stunning beaches, the Western coast of Wales remains a favourite holiday destination for many throughout the summer. Here are our top two dolphin spotting hotel picks in the area: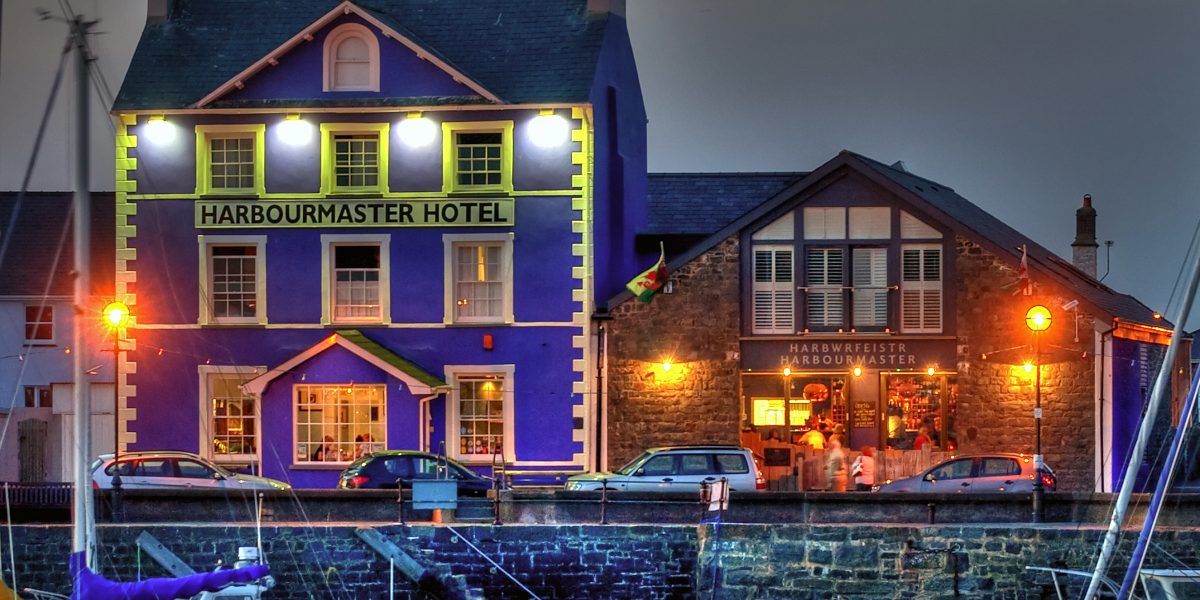 Harbourmaster
This classy contemporary hotel is privee to some amazing views out to sea. A blend traditional Welsh and modern cosmopolitan style define the hotel which has become well known for the delicious food it serves. The incredible Grade II listed building has a long and interesting history and used to be responsible for managing harbour traffic.
Looking out straight over the Aberaeron harbour, the hotel is fantastically placed for venturing off either the Pembrokeshire coast or into Cardigan bay, both dolphin watching hotspots.
Stay at the Habourmaster hotel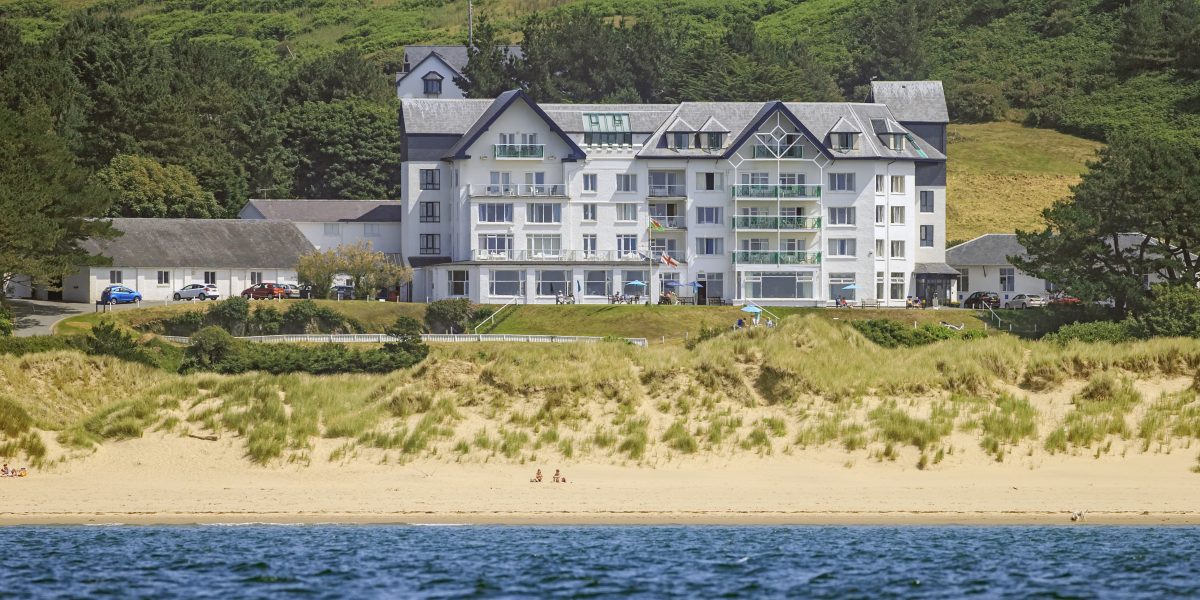 Trefeddian Hotel
With just under 60 rooms, the hotel brings with it a certain enviable versatility. Whether you are looking for a family-friendly seaside resort or a romantic port of call for couples the Trefeddian hotel manages to juggle these identities better than any other. The hotel is somewhat regarded as a hidden gem and its exceptional rate of return business is a testament to this.
The Trefeddian nestles below the mountains and overlooks the sea of the Cardigan Bay coastline so if you bring some binoculars one may well spot a dolphin from their room!