Wales has been on a bit of a 'theme' crusade this last few years. We've had the Year of Adventure (2016), the Year of Legends (2017) and the Year of the Sea (2018). Now it's the turn of discovery.
Ah, discovery. Now there's a flexible word. Discovering what? Discovering how? The helpful people from Visit Wales have come up with some guidance to point us in the right direction.
'We're inviting visitors to explore everything that make us uniquely Wales,' they say, 'the places, people, landscapes and adventures that you won't find anywhere else in the world.'
The Year of Discovery also wants to encourage personal journeys full of those 'what life's all about' moments. In Wales that can mean everything from delving into a treasure chest of castles (a world-beating 641 at the last count) to finding if you have the bottle for a 100mph zip wire flight, exploring the only national coastal path on the planet to discovering hidden lakes, woods and valleys.
Here at Welsh Rarebits we'd like to think that our hotels are part of this discovery experience. After all, their hallmark is individuality, not conformity, personality not ubiquity. Wales is a country brimming with character – just like our collection of unique properties.
Underpinning the Year of Discovery are three words: landscape, adventure and culture. To get you in the mood, here's a brief guide to it all, using some Rarebits as springboards.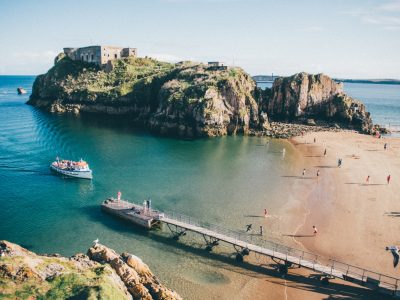 Landscape
The Bannau Brycheiniog (Brecon Beacons) are one of three national parks in Wales. Although grassy and rounded (with the occasional sharp edge, carved by glaciers) they are proper mountains where the SAS come to train. The Beacons roll away for over 500 square miles like petrified green waves. Enjoy their open spaces and big skies from Rarebits like The Bear near Abergavenny.
Pembrokeshire is home to Britain's only coastal-based national park, which wraps itself around South-west Wales for about 200 miles. Its stunning seascapes and wildlife-rich cliffs and headlands are easily explored from a number of Rarebits hotels. We'll start with St Brides Spa at Saundersfoot, the park's southern gateway (more Pembrokeshire hotels are mentioned in the following 'Adventure' section). You'll be beside the sea in style – with a clifftop view to die for. For a north-coast alternative, stay at chic Llys Meddyg, Newport.
Eryri (Snowdonia) is the really tough one. This rocky, rugged national park of a whopping 843 square miles is named after the highest mountain in Wales and England. It has its seductive side too, along sublime estuaries like the Mawddach, where mountains slide into the sea. Soak up the experience Penmaenuchaf near Dolgellau.
Further north, you're into serious Eryri (Snowdonia), though you don't have to be a hardcore hiker to get to grips with the landscape. Again, there are plenty of Rarebits options. Here are a few (more are covered elsewhere): Bodysgallen Hall and Spa and St George's Hotel, both at Llandudno.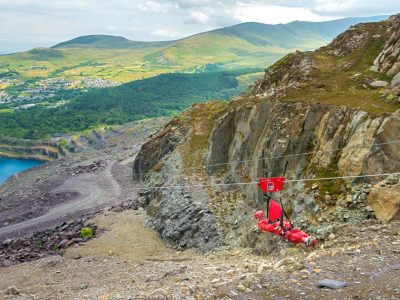 Adventure
Where to begin? North Wales, perhaps, which has carved out a reputation as the UK's adventure capital in recent years thanks to its zip lines, inland surfing lagoon (a world's first), mountain biking, thrilling underground experiences and the like. We've already mentioned some relevant Rarebits, but need to add Portmeirion Village and Penmaenuchaf near Dolgellau and very handy for the world-class biking in the Coed y Brenin Forest Park.
If you really want to get away from it all head to the least-known of the mountain ranges in the Bannau Brycheiniog (Brecon Beacons), the ominously named (and rightly so) Black Mountain. Its inky glacial lakes of Llyn y Fan Fawr and Fach have an almost primeval quality. What's more, the mountain range is fringed with limestone gorges, waterfalls and deep caverns, the most accessible of which are the National Showcaves for Wales at Dan yr Ogof. Stay at the Rarebits hotels already mentioned, though The Falcondale (near Lampeter), Tŷ Mawr (Brechfa) and The Cawdor (Llandeilo) are also well-placed.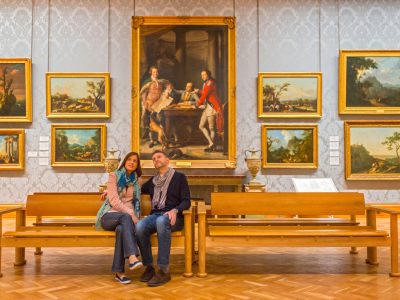 Culture
Let's not dwell on the clichéd image of ladies dressed in shawls and top hats. That's not representative of Welsh culture. Think more in terms of the vibrant, forward-looking capital of Cardiff, the way the traditional language of Wales fuels a contemporary, arty, youthful scene and how Wales's rich history and heritage are expressed at its castles, museums and galleries.
Explore Harlech Castle and its newly installed 'floating bridge' from Portmeirion Village, and discover what Cardiff has to offer on a city break, staying at Holm House just across Cardiff Bay at Penarth are a tasty (forgive the pun) choice too.
The Isle of Anglesey played a crucial role in Wales's story. Môn Mam Cymru, 'Mother of Wales', is scattered with historic sites from prehistoric to recent times, like Barclodiad y Gawres neolithic tomb, medieval Beaumaris Castle (possibly the finest of Wales's four World Heritage fortresses), and treasure-filled Plas Newydd country house, dating from the 15th century. Rarebits hotel on the island is The Bull.
Welsh culture is also expressed through its 'croeso', its warm welcome, and strong 'sense of place'. You'll definitely know you're in Wales if you stay at Y Talbot, smack in the middle of Welsh-speaking heartlands on the edge of the wild Cambrian Mountains. And just down the Cardigan Bay coast at Aberaeron there's The Harbourmaster, another entirely successful fusion of traditional Welsh values and contemporary flair.
For more on the Year of Discovery go to www.visitwales.com